Beyond the Label: How to Truly Determine if a Product is Cruelty-free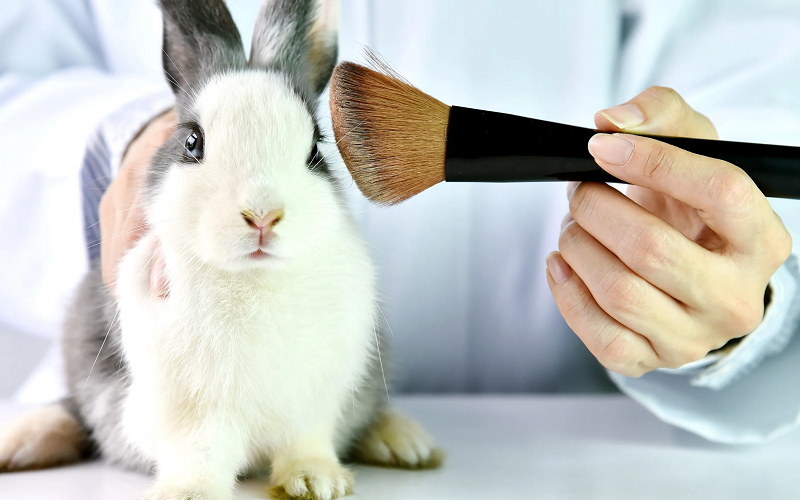 In a world where consumer consciousness is on the rise, cruelty-free products have taken center stage. But what does it mean for a product to be truly cruelty-free? The term may seem straightforward, but there's more to it than meets the eye. The landscape of cruelty-free products is riddled with vague definitions, misleading labels, and varying international standards. Here we explore the history of animal testing and the emergence of the cruelty-free movement, dissect the true meaning behind labels and certifications, and give you the tools you need to investigate a product's cruelty-free status.
Introduction to Cruelty-Free Cosmetics
In an era where the collective awareness towards ethical consumption is surging, the demand for cruelty-free products has gained significant momentum. But how do we sift through the plethora of products that bear this label to ascertain their genuineness? "Cruelty-free" can be an elusive term with multiple interpretations and standards, leaving consumers perplexed and often misinformed.
Definition of Cruelty-Free
First and foremost, let's unravel the term "cruelty-free." Essentially, when a product is labeled as cruelty-free, it implies that no form of animal testing was employed at any stage of its development. This includes not only the final product but also the ingredients and formulations used. It is crucial to understand that cruelty-free does not necessarily mean vegan; a product can be cruelty-free yet still contain animal-derived ingredients [1].
Importance of Cruelty-Free Products
As consumers, our purchasing decisions have the power to instigate change. By choosing cruelty-free products, we are taking a stand against inhumane practices and advocating for the welfare of animals. Additionally, this choice often aligns with environmental sustainability and personal health, as cruelty-free products are commonly associated with natural and non-toxic ingredients. This alignment of ethical values with consumer behavior is an essential driving force in the transformation of industries towards more humane practices.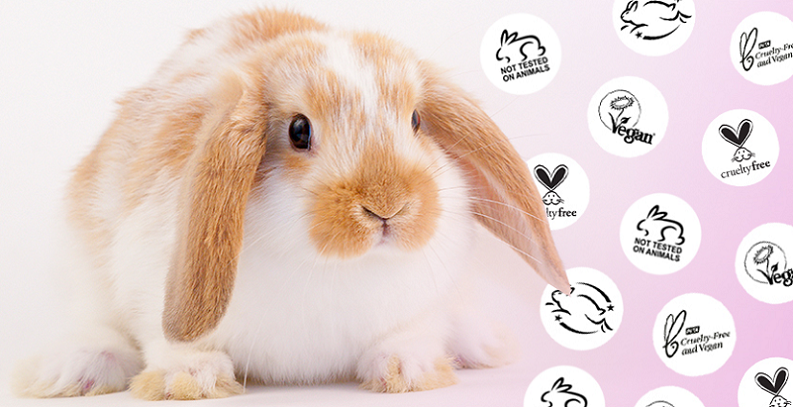 The History of Animal Testing and Cruelty-Free Movement
Before diving into the intricacies of cruelty-free labels and certifications, it's important to understand the historical context behind animal testing and the birth of the cruelty-free movement. This will provide you with a comprehensive background and help you appreciate the significance of choosing cruelty-free products.
The Evolution of Animal Testing
Animal testing has been employed for centuries, with some of the earliest recorded instances dating back to Ancient Greek times. In the modern era, animal testing became widespread in the 20th century, mainly in the fields of medical research, pharmaceuticals, and cosmetics. Animals were used to test the safety and efficacy of various products and ingredients, often undergoing painful procedures without anesthesia.
Throughout the 20th century, society began to question the ethical implications of animal testing. The public started to recognize that, besides the obvious cruelty involved, animal testing was often unreliable and could be replaced by alternative methods.
Emergence of the Cruelty-Free Movement
As awareness spread regarding the cruel nature of animal testing, a movement began to take shape. The 1960s and 1970s marked the beginning of organized efforts against animal testing. Animal welfare groups, activists, and concerned consumers started advocating for alternative testing methods and pressuring companies to eliminate animal testing from their practices.
In 1996, a significant milestone was achieved when the Coalition for Consumer Information on Cosmetics (CCIC) launched the Leaping Bunny Program in the United States, providing the first cruelty-free certification for cosmetics and personal care products.
Landmark Legislations and Regulations
The continued efforts of activists and organizations eventually led to the introduction of legislation and regulations regarding animal testing [2].
Europe Takes the Lead
In 2013, the European Union implemented a groundbreaking ban on animal testing for cosmetics, including the sale of products tested on animals outside the EU. This was a monumental step forward and paved the way for other countries to follow suit.
United States Progress
While the U.S. does not have a federal ban on animal testing for cosmetics, some states such as California, Nevada, and Illinois have enacted laws that prohibit the sale of cosmetics tested on animals.
Other Notable Regulations
Countries like India, Israel, and Norway have also instituted bans on animal testing for cosmetics. As we can see, the history of animal testing and the cruelty-free movement is marked by societal change, consumer awareness, and legislative action. The efforts of countless individuals and organizations have led to a seismic shift in how products are developed and tested, and these efforts continue to shape the landscape of cruelty-free products today.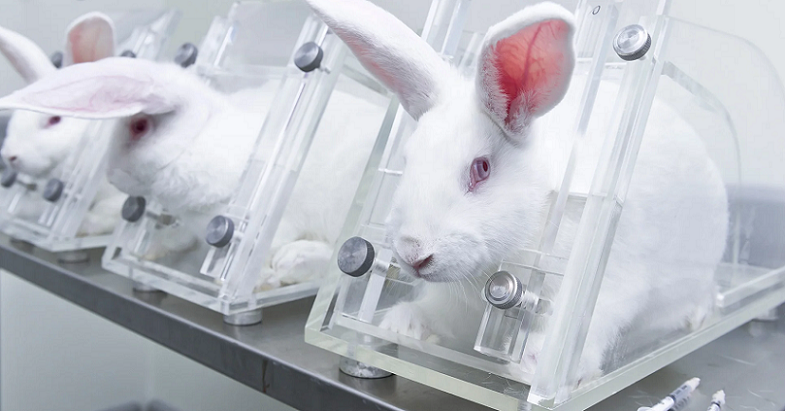 Labels and Certifications and Cruelty-Free Cosmetics
Armed with an understanding of the history behind animal testing and the cruelty-free movement, let's shift our focus to the present day. Cruelty-free labels and certifications are central to identifying products that align with ethical values. However, not all labels are created equal. Some genuinely represent a commitment to cruelty-free practices, while others might be ambiguous or misleading [3].
Cruelty-Free Logos and What They Mean
Many products feature logos that signify they are cruelty-free. However, the standards behind these logos can vary. Let's examine three of the most recognized cruelty-free logos:
Leaping Bunny
The Leaping Bunny logo is one of the most stringent and respected cruelty-free certifications. Administered by the Coalition for Consumer Information on Cosmetics (CCIC) in the United States and by Cruelty-Free International in other countries, the Leaping Bunny Program requires companies to comply with a rigorous set of standards. This includes a no animal testing policy at all stages of product development and a commitment to recommitting to these standards annually.
PETA's Beauty Without Bunnies
People for the Ethical Treatment of Animals (PETA) runs the Beauty Without Bunnies program. Companies can acquire this logo by providing a written statement assuring that they do not conduct, commission, or pay for any tests on animals for their ingredients, formulations, or finished products. However, PETA's certification process is considered less rigorous than the Leaping Bunny's, as it primarily relies on the company's self-reporting.
Choose Cruelty-Free
Choose Cruelty-Free (CCF) is an Australian-based organization that certifies cruelty-free companies. Similar to the Leaping Bunny, CCF has stringent criteria, including a five-year rolling rule which means that neither the product nor its ingredients have been tested on animals within the last five years.
The Fine Print: Understanding Labels Beyond Logos
While logos can be helpful indicators, it's essential to read and understand the fine print. Some companies may use vague or self-created logos that resemble official certifications. Be cautious of generic statements like "not tested on animals" or "cruelty-free" without a recognizable certification logo, as these claims can sometimes be unverified.
The Difference Between "Cruelty-Free" and "Vegan"
It's crucial to understand the distinction between "cruelty-free" and "vegan" labels. As discussed earlier, cruelty-free refers to products that were not tested on animals, whereas vegan means that the product does not contain any animal-derived ingredients. It is possible for a product to be cruelty-free but not vegan, and vice versa. If you are looking to avoid both animal testing and animal-derived ingredients, seek products that are both certified cruelty-free and labeled as vegan.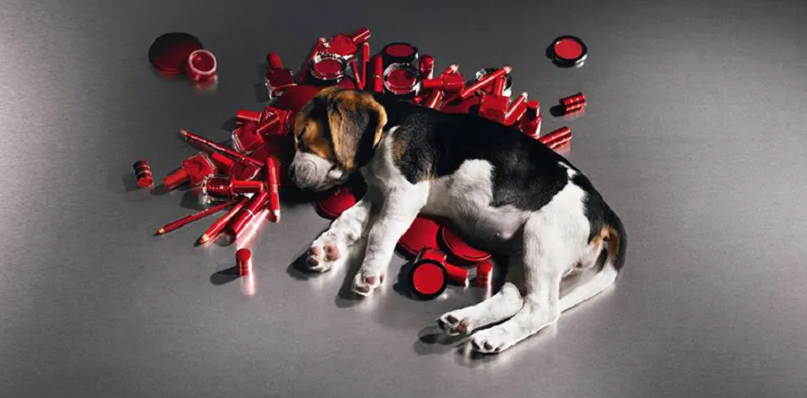 The Global Perspective on Cruelty-Free Cosmetics
As we navigate the world of cruelty-free products, it's essential to recognize that policies and attitudes towards animal testing vary across the globe. Different countries have diverse regulations, and this can have a significant impact on the cruelty-free status of products.
How Different Countries Address Animal Testing
Across the world, the approach to animal testing in cosmetics and personal care products varies widely. Some countries have made significant strides in banning or limiting animal testing, while others still have a long way to go [4].
European Union
As previously mentioned, the EU has been a pioneer in the fight against animal testing, implementing a comprehensive ban on animal testing for cosmetics, as well as the sale of cosmetics tested on animals outside the EU.
United States
In the U.S., there is no federal ban on animal testing, but certain states have enacted their own legislation. Additionally, the U.S. has a growing market for cruelty-free products, with consumer demand influencing brands to adopt cruelty-free practices.
China
China has historically required animal testing for cosmetics sold in the country. However, there have been some recent changes. As of 2021, China has taken steps to remove mandatory animal testing requirements for certain types of cosmetics, but it is still important to be cautious and well-informed regarding products sold in China.
India
India has been proactive in addressing animal testing, banning the testing of cosmetics on animals and the import of animal-tested cosmetics.
Brazil
Brazil has a mixed approach. While some states have banned animal testing for cosmetics, others have not, and there is no nationwide ban.
Challenges of a Global Cruelty-Free Standard
The variation in regulations across countries presents challenges for establishing a global cruelty-free standard. For instance, a company that doesn't test on animals in one country might still sell their products in a market where animal testing is required by law. This inconsistency can make it difficult for consumers to confidently identify truly cruelty-free products [5].
Notable International Cruelty-Free Brands
Despite these challenges, many brands have committed to maintaining cruelty-free practices worldwide. Some of these brands have earned international recognition and certifications. Notable examples include Lush, The Body Shop, and e.l.f. Cosmetics.
How to Investigate a Product's Cruelty-Free Status
While certifications and labels are a good starting point, being a conscious consumer often requires some detective work. Investigating a product's cruelty-free status might seem daunting, but with the right tools and strategies, you can confidently determine the ethical values behind your purchases.
Research the Company's Animal Testing Policies
One of the first steps in your investigation should be to research the company's official stance on animal testing. This information can often be found on the company's website, usually in the FAQ section or under their values or policies. Look for clear statements that the company does not test on animals, does not commission third parties to conduct animal testing, and does not sell in countries where animal testing is required by law.
Look Into Parent Companies and Affiliates
A common complexity in the cruelty-free landscape is that a brand might claim to be cruelty-free, but its parent company or affiliates may engage in animal testing. For some consumers, supporting a cruelty-free brand under a non-cruelty-free parent company is acceptable, while others prefer to avoid such brands altogether. Decide where you stand on this issue and research accordingly.
Check for Third-Party Certifications
Third-party certifications such as Leaping Bunny, PETA's Beauty Without Bunnies, and Choose Cruelty-Free are reliable indicators of a product's cruelty-free status. Verify that the certification logos on the product are genuine by cross-referencing with the certifying organization's official website, where they usually maintain a list of certified brands.
Utilize Cruelty-Free Mobile Apps and Resources
There are various mobile apps and online resources that can help you quickly verify the cruelty-free status of a product. Apps like Cruelty-Cutter, Bunny Free, and Leaping Bunny's Cruelty-Free app allow you to scan a product's barcode or search by brand name. Websites like Logical Harmony, Cruelty-Free Kitty, and Ethical Elephant are also excellent resources for up-to-date lists and reviews of cruelty-free brands.
Engage with the Brand on Social Media
Social media is a powerful tool for connecting directly with brands. Don't hesitate to reach out to brands via social media platforms to inquire about their cruelty-free practices. This not only helps you obtain information but also sends a message to the brand that consumers care about ethical practices.
References

[1] "Cruelty Free"/"Not Tested on Animals"
[2] Cruelty-Free Labeling
[3] Understanding Cruelty Free Labels
[4] Can I Trust a Product Label That Says, 'No Animal Testing'?
[5] Cruelty-Free and Vegan Cosmetics Certifications & Claims Explained