The World of Vegan Brushes: A Guide to Cruelty-Free Makeup Tools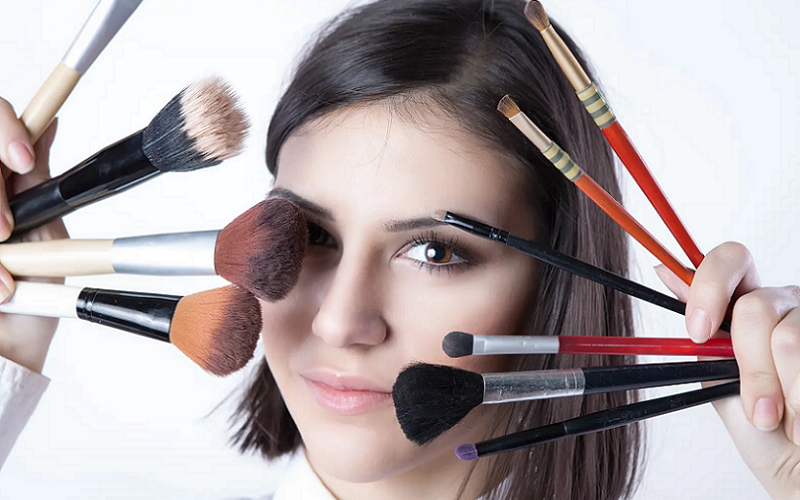 In an era where we are becoming increasingly aware of the impact of our choices on the environment and the welfare of animals, the makeup industry is no exception. As the demand for ethical and cruelty-free products surges, the world of vegan brushes is expanding rapidly. If you're keen on enhancing your beauty without compromising on your values, you've come to the right place.
Understanding the Basics of Vegan Brushes
Before we get into the various types of vegan brushes and their uses, it's crucial to understand what vegan brushes actually are and how they differ from other brushes.
Definition of Vegan Brushes
Vegan brushes are makeup brushes that are made without using any animal-derived materials. This means that both the bristles and the handles are created from synthetic or plant-based materials. Vegan brushes are an alternative to conventional makeup brushes, which often use animal hair for the bristles.
Difference Between Vegan and Cruelty-Free
The terms "vegan" and "cruelty-free" are often used interchangeably, but they are not exactly the same. While vegan products, including brushes, do not contain any animal-derived materials, cruelty-free products are those that are produced without testing on animals [1].
It's possible for a product to be vegan but not cruelty-free, and vice versa. For instance, a brush made with synthetic bristles (vegan) might have been produced by a company that tests on animals (not cruelty-free). On the other hand, a brush made with animal hair could be marketed as cruelty-free if the company doesn't test on animals. For those looking to make the most ethical choices, finding products that are both vegan and cruelty-free is ideal.
Historical Background of Makeup Brushes
Makeup brushes have a long history that dates back to ancient times. In ancient Egypt, people used various tools for applying makeup, such as sticks and small brushes made from different materials. The Chinese and Japanese cultures have also used brushes for traditional makeup applications for centuries.
In the late 19th and early 20th centuries, makeup brushes became more widespread with the commercialization of cosmetics. During this period, animal hair was commonly used for the bristles because of its availability and performance characteristics.
As society became more conscious of animal welfare and environmental sustainability, there was a shift towards creating alternatives to animal hair brushes. In the late 20th century, synthetic brushes made from nylon or polyester began to gain popularity.
Today, the makeup industry has evolved with a growing demand for ethical products. Vegan brushes made with synthetic fibers and sustainable materials for handles are becoming increasingly popular among consumers looking for high-quality, cruelty-free options for their makeup routines.
Types of Vegan Brushes and Their Uses
Now that we have a solid understanding of what vegan brushes are, let's look into the different types available and their specific uses. Each type of brush has been designed with a particular purpose in mind, and using the right brush can significantly enhance the application and finish of your makeup.
Powder Brushes
Powder brushes are typically large, fluffy, and have a rounded shape. These characteristics make them perfect for applying loose or pressed powder. They are designed to pick up just the right amount of product and evenly distribute it across the face, setting your makeup and giving you a smooth finish.
When it comes to vegan options, look for powder brushes with synthetic bristles. These bristles are often made from materials like Taklon or nylon. Synthetic bristles don't absorb the product like natural hair, so you're not wasting any makeup. Some brands that offer vegan powder brushes include EcoTools and Real Techniques [2].
Foundation Brushes
Foundation brushes come in various shapes, including flat, rounded, or even a tapered Kabuki style. They are used to apply liquid or cream foundation for a flawless complexion. The density and shape of the bristles allow for a smooth application and blending of the product into the skin.
For vegan foundation brushes, again, synthetic bristles are the way to go. Look for densely packed bristles, as they will provide a smoother finish. Brands like MOTD Cosmetics and Sigma Beauty offer excellent vegan foundation brushes.
Eye Shadow Brushes
Eye shadow brushes are smaller than face brushes and come in various shapes for different purposes, such as flat brushes for applying eyeshadow, blending brushes to blend colors, and pencil brushes for more precise application. Using the right eyeshadow brushes can help you achieve various looks, from natural to dramatic [3].
As with the other brushes, synthetic bristles are ideal for vegan eyeshadow brushes. Brands like Urban Decay and Bdellium Tools offer a wide range of vegan eyeshadow brushes that are perfect for creating stunning eye looks.
Blush Brushes
Blush brushes are generally smaller and less dense than powder brushes. They're designed with a slight taper or angle to apply blush to the apples of the cheeks seamlessly. A good blush brush will help you achieve a natural-looking flush of color.
For vegan blush brushes, opt for those with synthetic bristles that are soft and tapered. EcoTools and Elf Cosmetics are popular brands that offer vegan blush brushes.
Lip Brushes
Lip brushes are small, with firm bristles that come to a point. They are designed for precise application of lipstick or lip gloss. Using a lip brush gives you more control over the product application, especially when working with bold or dark colors [4].
Vegan lip brushes will have synthetic bristles. When looking for a vegan option, make sure the bristles are firm enough for precise application. Some vegan brands that offer lip brushes are Inika Organic and Furless Cosmetics.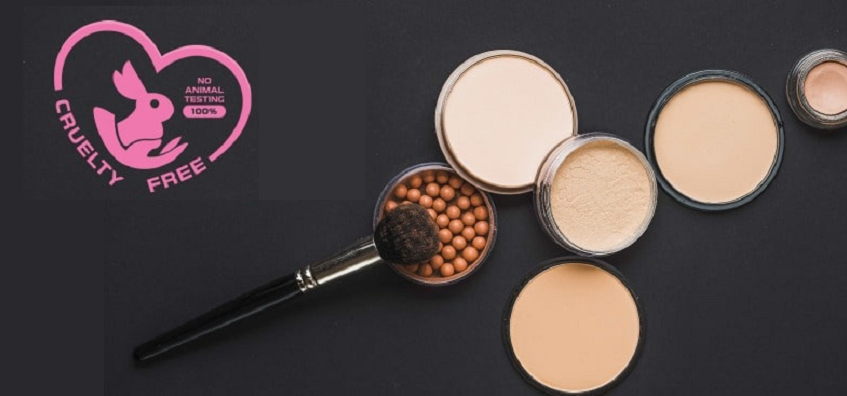 Materials Used in Vegan Brushes
We've explored the different types of vegan brushes and their uses, but what exactly are these brushes made of? The materials used in making the brushes are as significant as the brushes themselves.
Synthetic Fibers
Nylon
Nylon is a common material used for the bristles of vegan makeup brushes. It's durable, soft, and has excellent pick-up and blending abilities for makeup products. Nylon bristles are also easy to clean and dry quickly, making them convenient for daily use.
Taklon
Taklon is another popular material for vegan brush bristles. It is a synthetic fiber that mimics the feel of natural hair but is more hygienic and allergy-free. Taklon bristles are smooth and don't have the tiny scales that natural hair has, making them less prone to damage and trapping fewer bacteria.
Other Materials
Other synthetic materials used for brush bristles include polyester and thermoplastic polymers. These materials are chosen for their softness, durability, and ability to mimic the properties of natural hair without using animal-derived materials.
Handles and Ferrules
Bamboo
Bamboo is a popular material for the handles of vegan makeup brushes due to its sustainability and light weight. Bamboo grows quickly and doesn't require pesticides, making it an eco-friendly option. Moreover, its natural look and feel add an aesthetic touch to the brushes.
Recycled Materials
Some brands use recycled materials such as aluminum or plastic for the handles and ferrules of their brushes. This is a way to reduce waste and promote sustainability. Brushes made with recycled materials are not only vegan but also eco-friendly, aligning with the values of conscious consumers.
Other Sustainable Options
Wood and corn resin are other sustainable options for brush handles. Wooden handles made from sustainably sourced timber offer a luxurious feel, while corn resin is a bio-based alternative to plastic. These materials are chosen for their lower environmental impact compared to traditional materials like plastic or metal.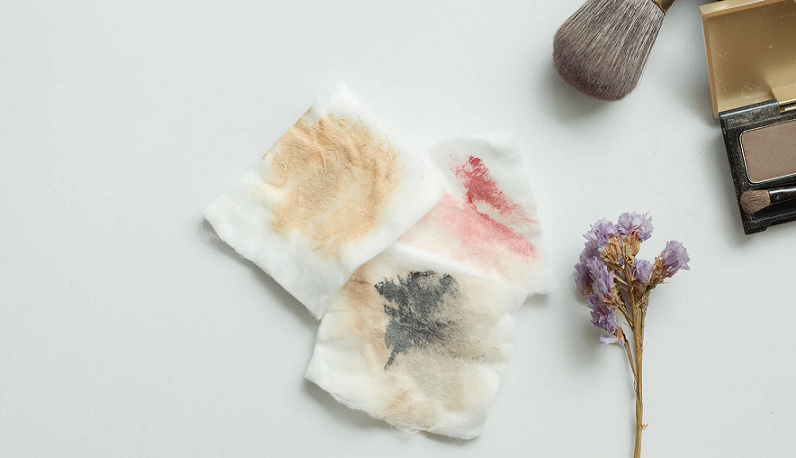 Benefits of Using Vegan Brushes
Now that we've covered the types of vegan brushes and the materials they're made from, you might be wondering what the actual benefits of using these brushes are. Choosing vegan brushes over traditional ones is not just an ethical choice but also offers a range of advantages in terms of performance, hygiene, and sustainability.
Ethical Considerations
One of the most significant benefits of using vegan brushes is the peace of mind that comes from knowing no animals were harmed in the making of your makeup tools. The use of synthetic fibers eliminates the need for animal hair, which is often sourced through methods that are harmful and stressful to animals [5].
Environmental Benefits
Choosing vegan brushes made from sustainable materials like bamboo or recycled aluminum helps in reducing your carbon footprint. Since vegan brushes do not rely on animal hair, they also minimize the environmental impact associated with animal farming. Furthermore, synthetic fibers are often more durable than natural hairs, meaning your brushes will last longer and reduce waste.
Hypoallergenic Properties
Synthetic fibers used in vegan brushes are hypoallergenic, making them a better choice for individuals with sensitive skin or allergies to animal hair. Additionally, since synthetic bristles don't have cuticles like animal hair, they are less likely to trap bacteria and dirt, reducing the risk of skin irritation and breakouts.
Performance and Durability
In terms of performance, vegan brushes are highly efficient. Synthetic fibers have evolved to the point where they can mimic the texture and performance of natural hair exceptionally well. They are excellent at picking up and applying products, be it powder, liquid, or cream. Furthermore, synthetic bristles tend to be more durable and maintain their shape better than natural hair, ensuring that your brushes stay in top condition for a longer period.
References

[1] This Complete List of Vegan Makeup Brushes Will Help You Go Fur-Free
[2] 9 Vegan Makeup Brushes For A Flawlessly Fur-Free Face
[3] Keep Fur Out of Your Makeup Bag With These Cruelty-Free Makeup Brushes
[4] List of 25 Best Vegan Makeup Brushes
[5] 10 Vegan Makeup Brushes That Will Level up Your Beauty Routine