Olive Oil for Beauty: How to Use it Effectively for Different Skin Types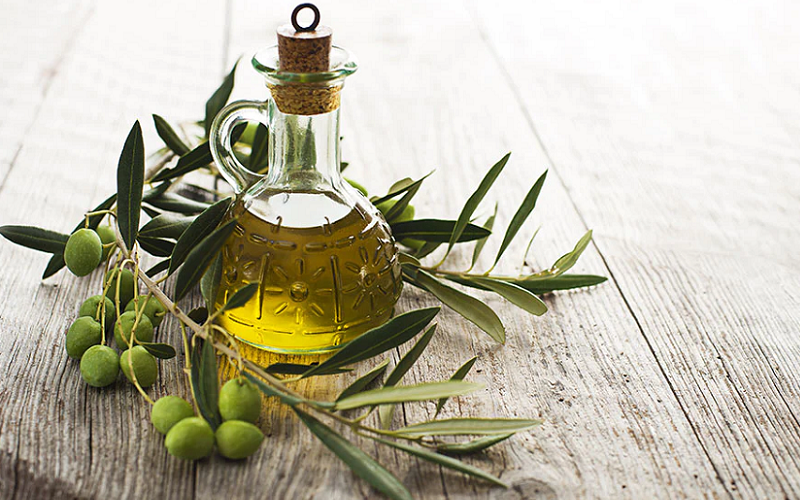 For centuries, the emerald elixir known as olive oil has graced the kitchens and vanity tables of those in pursuit of radiant skin. Cleopatra, renowned for her legendary beauty, is said to have included this golden liquid in her skincare rituals. Today, we have the advantage of science to back the time-tested goodness of olive oil. Rich in oleic acid, vitamins, and antioxidants, olive oil can be a potent ally for skin health. Whether you're blessed with normal skin, battling dryness, combating oiliness, or navigating the sensitivity of aging skin, olive oil has something to offer.
Introduction to Olive Oil and Skincare
The allure of natural ingredients in beauty routines has been rekindled, as people around the globe seek alternatives to chemical-laden products. Among these natural treasures, olive oil holds a special place.
Brief History of Olive Oil in Beauty Regimens
Olive oil, extracted from the fruit of the olive tree, has a history as rich as its texture. This precious oil can be traced back to ancient civilizations, where it was revered for its numerous benefits. The Greeks, Romans, and Egyptians, including the iconic Cleopatra, used olive oil as a cornerstone of their skincare. In ancient Greece, athletes would slather their bodies in olive oil to protect their skin and enhance their appearance. The Egyptians, known for their elaborate beauty rituals, used it not just for skin, but as a cleanser and even a natural perfume when mixed with botanicals.
Benefits of Olive Oil for Skin
Now, let's delve into why olive oil was so prized. Olive oil is loaded with essential fatty acids which are known to moisturize the skin. Oleic acid, a key component, helps in maintaining the softness and integrity of the skin. Moreover, olive oil contains a plethora of vitamins, especially Vitamin E, which is a potent antioxidant. Antioxidants play a crucial role in protecting the skin from environmental damage, such as that caused by pollution and the sun's rays. Additionally, its anti-inflammatory properties can be helpful in reducing redness and irritation, making it particularly beneficial for sensitive or aging skin.
Importance of Selecting Quality Olive Oil
Before you rush to incorporate olive oil into your beauty routine, it's essential to know what to look for. Not all olive oils are created equal. The quality of olive oil depends on various factors including the type of olives, the process of extraction, and storage conditions. Extra virgin olive oil, often abbreviated as EVOO, is considered the purest form because it is extracted through cold-pressing, without the use of chemicals or excessive heat. This process ensures that the beneficial compounds and vitamins are retained. When selecting olive oil for skin care, opt for one that is labeled as 'extra virgin' and, if possible, organic. This ensures that you are using the most natural and least processed version.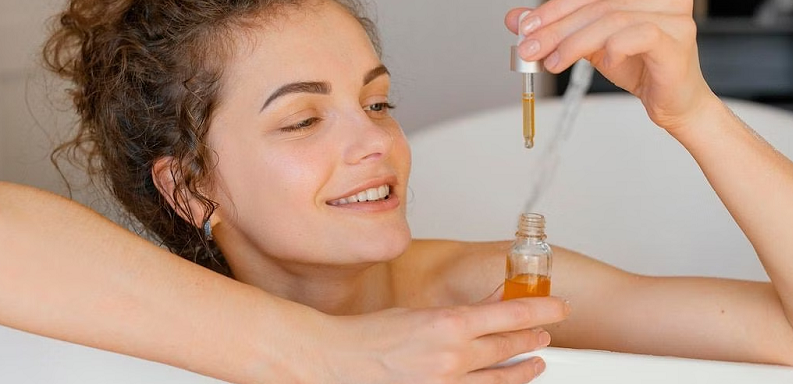 Understanding Olive Oil and Its Components
Olive oil is not just a monolithic entity but a complex mix of fatty acids, vitamins, and antioxidants. Understanding these components will enable you to appreciate the science behind the benefits that olive oil brings to your beauty routine.
Explanation of Oleic Acid
Oleic acid is a monounsaturated fatty acid and is one of the primary components of olive oil. What's fascinating about oleic acid is its ability to penetrate the skin's layers. This allows it to deliver moisture and nutrients deep into the skin, ensuring that the benefits are not just superficial.
Oleic acid also helps in maintaining the skin's natural barrier. This barrier is crucial for protecting the skin from environmental pollutants and irritants. By reinforcing this barrier, oleic acid assists in the retention of moisture and guards against dryness and irritation [1].
Vitamins Present in Olive Oil
Olive oil is a treasure trove of vitamins, and among them, Vitamin E is the most noteworthy when it comes to skincare. Vitamin E is known for its antioxidant properties. Antioxidants are vital for skin health as they combat free radicals, which are unstable molecules that can cause damage to the skin cells.
Besides Vitamin E, olive oil also contains Vitamin K, which can be beneficial in reducing dark circles under the eyes and promoting an even skin tone. Furthermore, the Vitamin A present in olive oil helps to stimulate the production of new skin cells, making the skin look younger and fresher.
Antioxidant Properties
In addition to vitamins, olive oil contains an array of antioxidants such as polyphenols and phytosterols. These antioxidants further bolster the fight against free radicals, reducing the signs of aging and giving the skin a healthy glow.
Polyphenols, in particular, have anti-inflammatory properties, which can be helpful in calming irritated skin and reducing redness. Phytosterols, on the other hand, are known to promote collagen production. Collagen is a protein that provides structure to the skin, and its production naturally declines with age. By boosting collagen, olive oil can help maintain the skin's elasticity and firmness [2].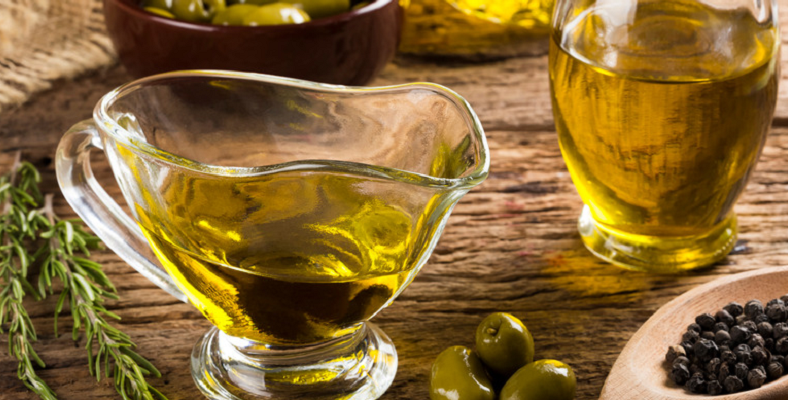 Different Skin Types and Olive Oil
The efficacy of olive oil in a beauty regimen is highly influenced by how it interacts with different skin types. This section will help you identify your skin type, explore the role of olive oil in balancing sebum production, and comprehend how it can be beneficial for your specific skin type.
Identifying Your Skin Type
First things first, knowing your skin type is the cornerstone of an effective skincare routine. Here's a rundown of the most common skin types to help you identify where you stand:
Normal Skin
Normal skin is well-balanced – not too dry and not too oily. It has a smooth texture, fine pores, and no blemishes or spots.
Dry Skin
Dry skin lacks enough natural oils, resulting in a rough, flaky, or scaly texture. It might also be more prone to redness and irritation.
Oily Skin
Oily skin has excess sebum production, which results in a shiny appearance, enlarged pores, and is more prone to acne and blackheads.
Combination Skin
As the name suggests, combination skin has traits of both dry and oily skin. Typically, the T-zone (forehead, nose, and chin) is oily, while the cheeks are dry.
Sensitive Skin
Sensitive skin is highly reactive and prone to redness, itching, and breakouts. It requires gentle care and attention.
Aging Skin
Aging skin loses its elasticity over time. It becomes thinner, with fine lines, wrinkles, and age spots becoming more prominent.
The Role of Olive Oil in Balancing Sebum Production
Sebum is the natural oil produced by your skin. While it's essential for keeping the skin moisturized and protected, an imbalance can lead to various skin issues. Olive oil has a unique ability to mimic the natural oils of the skin, which helps in balancing sebum production. For dry skin, it replenishes the natural oils; for oily skin, it can reduce the overproduction of oils by providing adequate moisture [3].
How Olive Oil Benefits Each Skin Type
Normal Skin
For normal skin, olive oil maintains the natural balance. Its antioxidant properties help in combating environmental damage, keeping the skin radiant and healthy.
Dry Skin
Olive oil is a boon for dry skin. Its emollient properties help to lock in moisture, while oleic acid ensures deep hydration, making the skin soft and supple.
Oily Skin
Though it might seem counterintuitive to use oil on oily skin, olive oil can actually help in regulating oil production. It ensures that the skin is not stripped of its natural oils, which can often lead to overproduction of sebum.
Combination Skin
For combination skin, olive oil can be used strategically to moisturize dry areas without exacerbating oiliness in the T-zone. Mixing it with a lighter carrier oil like jojoba oil can be beneficial.
Sensitive Skin
The anti-inflammatory properties of olive oil make it suitable for sensitive skin. However, it's essential to perform a patch test first to ensure that it doesn't cause any adverse reaction.
Aging Skin
With its antioxidants and vitamins, olive oil combats signs of aging. It boosts collagen production, helping in reducing wrinkles and fine lines, and imparts a youthful glow to the skin.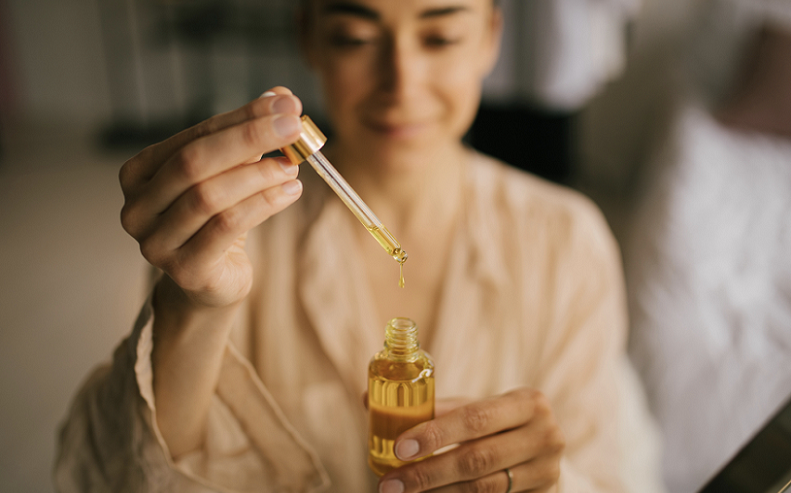 Using Olive Oil Effectively for Skincare
From using it as a moisturizer to creating your own exfoliation scrubs and lip balms, olive oil is a versatile addition to your skincare arsenal [4].
Olive Oil as a Moisturizer
Olive oil is an excellent natural moisturizer due to its emollient properties. It not only hydrates the skin but also forms a protective barrier that locks in moisture. Here's how you can use olive oil as a moisturizer for different skin types:
How to Use for Normal Skin
For normal skin, mix a few drops of olive oil with your regular moisturizer or apply a thin layer of olive oil to your face before bed for an added boost of hydration.
How to Use for Dry Skin
If you have dry skin, warm a small amount of olive oil between your fingers and gently massage it into your skin. For severely dry areas, apply extra oil and leave it overnight.
How to Use for Oily Skin
People with oily skin should use olive oil sparingly. Mix a drop or two with your daily moisturizer, or apply a very thin layer of olive oil before bed, focusing on any dry patches.
How to Use for Combination Skin
For combination skin, mix olive oil with a lighter carrier oil, like grapeseed oil. Apply the mixture to your face, concentrating more on the dry areas and less on the oily T-zone.
How to Use for Sensitive Skin
For sensitive skin, mix a few drops of olive oil with a soothing ingredient like aloe vera gel. Perform a patch test first to ensure there's no adverse reaction.
How to Use for Aging Skin
Mix olive oil with an anti-aging essential oil such as rosehip oil, and gently massage it into your skin before bed, focusing on areas with wrinkles and fine lines.
Olive Oil in Exfoliation
Exfoliation is key to removing dead skin cells and revealing a brighter complexion. Olive oil can be used to make a nourishing scrub [5].
Mix ½ cup of sugar with ¼ cup of olive oil.
Add a few drops of essential oil for fragrance (optional).
Gently massage the scrub into your skin in a circular motion.
Rinse off with warm water.
Olive Oil as a Makeup Remover
Olive oil is gentle and effective in removing makeup, including waterproof products.
Apply a small amount of olive oil to a cotton pad.
Gently wipe away makeup in a downward motion.
Rinse your face with warm water and pat dry.
Olive Oil for Lip Care
Chapped lips can be effectively treated with olive oil.
Mix 1 tablespoon of olive oil with 1 teaspoon of beeswax pellets.
Heat until the beeswax melts.
Allow to cool, then transfer to a small container.
Apply to lips as needed.
Olive Oil for Nail and Cuticle Care
For stronger nails and softer cuticles, olive oil is an excellent choice.
Warm a small bowl of olive oil.
Soak your fingertips for 10-15 minutes.
Rinse and pat dry.
Olive Oil in Hair Care
Olive oil can also be used to attain lustrous locks.
Warm olive oil and apply it generously to your hair and scalp.
Massage for a few minutes and then wrap your hair in a towel.
Leave it on for at least 30 minutes, then shampoo and condition as usual.
References

[1] Effect of Olive Oil on the Skin
[2] Benefits vs. Drawbacks: Is Olive Oil Really Good For Your Skin?
[3] Is olive oil a good moisturizer for your face?
[4] Should you put olive oil on your skin?
[5] Olive Oil For Skin and Hair: How Good Is It?