Exploring the Role of Third-Party Certifications in Cruelty-Free Beauty
In an era where conscious consumerism is taking center stage, the beauty industry is undergoing a transformation that favors both ethical and sustainable practices. Among the multitude of considerations, 'Cruelty-Free' has emerged as a prominent term. But what does cruelty-free really mean? Broadly, it implies that a product and its ingredients were developed without any form of animal testing. But with clever marketing and loose regulations, it can be a challenge for consumers to navigate the authenticity of such claims. That's where third-party certifications play a pivotal role.
Introduction to Cruelty-Free Beauty
In the contemporary world, as consumers become more ethically and environmentally conscious, the beauty industry has witnessed a profound shift towards cruelty-free products. Cruelty-free beauty is not just a trend; it is an assertion of compassion and sustainability. As you walk down the aisle of your favorite beauty store or scroll through an online shopping platform, you are likely to see an array of products flaunting labels such as "Cruelty-Free" or "Not Tested on Animals". But what do these terms truly signify? How can you, as a consumer, trust these claims?
Definition of Cruelty-Free Beauty
Cruelty-free beauty refers to cosmetics, skincare, and personal care products that are developed and produced without any form of animal testing at any stage of the product creation. This means that neither the final product nor its ingredients have been tested on animals. Cruelty-free products ensure that you can enjoy beauty and personal care without compromising your values and ethics regarding animal welfare.
Background of Cruelty-Free Movement
The cruelty-free movement traces its roots back to the early 20th century but gained significant momentum in the 1970s and 1980s, fueled by animal rights activism and a growing awareness of animal testing practices in the cosmetic industry. As consumers began to express concern over the ethics of using animals for product testing, some companies started to explore alternative testing methods. The movement has continued to grow, with an increasing number of consumers and companies committing to cruelty-free practices.
Importance of Third-Party Certifications
However, not all that glitters is gold. While many products claim to be cruelty-free, not all adhere to strict standards. This is where third-party certifications become indispensable. Third-party certifications are evaluations performed by an independent organization, confirming that a product complies with defined criteria for being cruelty-free. These certifications play a vital role in lending credibility to cruelty-free claims and ensuring that companies adhere to rigorous standards [1].
Understanding Cruelty-Free Terminology
Before we delve into third-party certifications, it's essential to grasp the terminology associated with cruelty-free beauty. The terms "cruelty-free" and "vegan" are often used interchangeably, but they carry different meanings. Moreover, the beauty industry, like any other, is susceptible to marketing strategies that can sometimes blur the lines between genuine claims and clever advertising. Let's break down these terms and uncover common misconceptions.
Cruelty-Free vs. Vegan
Cruelty-free and vegan are two terms that, while related, are not synonymous. As we mentioned earlier, cruelty-free refers to products that have not been tested on animals at any stage of production. On the other hand, vegan beauty products are those that do not contain any animal-derived ingredients or by-products.
It's possible for a product to be cruelty-free but not vegan, and vice versa. For instance, a product might not have been tested on animals (cruelty-free) but could contain ingredients like beeswax or honey (not vegan). Conversely, a product could be free of animal-derived ingredients (vegan) but still have undergone animal testing at some point in its development (not cruelty-free) [2].
Common Misconceptions
There are several misconceptions when it comes to cruelty-free beauty. One common misconception is that if a product is labeled as natural or organic, it must also be cruelty-free. However, this is not necessarily true. The terms natural and organic refer to the ingredients used in the product and do not provide any information regarding animal testing.
Another misconception is that animal testing is a thing of the past. While many countries have made significant strides in reducing or banning animal testing, it is still prevalent in some regions and industries.
Industry Marketing and "Greenwashing"
In the beauty industry, marketing can sometimes be misleading. A term you should be aware of is "greenwashing," which refers to the practice of making an unsubstantiated or misleading claim about the environmental benefits of a product, service, technology, or company practice. This can also apply to cruelty-free claims.
For example, a company may label a product as "cruelty-free" based on the fact that the finished product wasn't tested on animals. However, the individual ingredients may have been tested on animals by a third party. In this scenario, the claim is misleading and doesn't align with the core principles of cruelty-free beauty.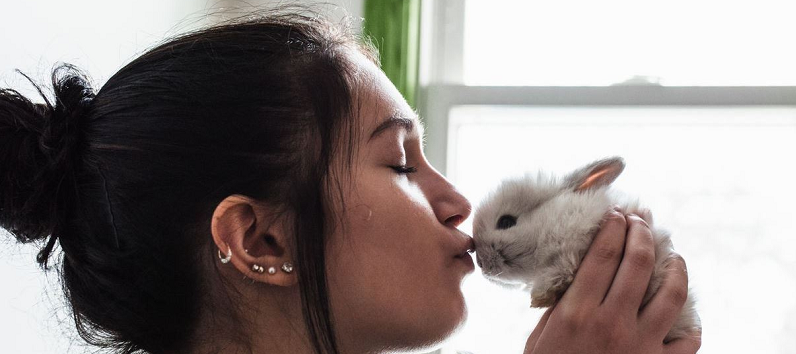 The Need for Cruelty-Free Third-Party Certifications
As we've seen in the previous section, the beauty industry's terminology and marketing can sometimes be misleading. This raises the question: how can consumers trust that the products they are purchasing are genuinely cruelty-free? This is where third-party certifications come into play. By setting rigorous standards and thoroughly vetting products and companies, third-party certifications offer an additional layer of assurance and transparency to consumers.
Challenges in Self-Regulation
One of the major hurdles in the cruelty-free beauty space is the challenge of self-regulation. Without a governing body enforcing uniform standards, companies have leeway in defining what cruelty-free means to them. As a result, claims of being cruelty-free may vary in strictness and authenticity. Some companies might have thorough ethical standards, while others might use the term more loosely. This makes it incredibly difficult for consumers to make informed decisions based on labels alone [3].
Consumer Trust and Transparency
Trust is an invaluable commodity in the consumer market. When purchasing beauty products, consumers want to trust that the claims made on labels are honest and transparent. Third-party certifications aid in building this trust. Since these certifications are awarded by independent organizations that have no vested interest in the sales of the products, consumers can rely on their impartiality. These organizations typically have stringent criteria that products must meet to be certified as cruelty-free. When consumers see a trusted certification logo, they can have confidence in the cruelty-free claim.
Global Differences in Cruelty-Free Standards
Another important aspect to consider is the global nature of the beauty industry. Different countries have different regulations regarding animal testing and cruelty-free labeling. For example, the European Union has stringent regulations against animal testing, while other countries might have more lenient rules. This inconsistency can create confusion for both consumers and manufacturers. Third-party certifications often have global standards, which can create a more consistent definition of cruelty-free and facilitate international commerce.

Introduction to Leading Third-Party Cruelty-Free Certifications
Now that we understand the importance of third-party certifications in ensuring the authenticity of cruelty-free claims, let's acquaint ourselves with some of the leading certifications in the market. These certifications serve as seals of approval, indicating that a product or brand has met specific criteria and undergone a rigorous assessment process.
Leaping Bunny
The Leaping Bunny logo is one of the most recognized cruelty-free certifications worldwide.
History and Background
The Leaping Bunny Program was launched in the 1990s by a coalition of animal protection groups known as the Coalition for Consumer Information on Cosmetics (CCIC) in the United States and Canada, and is also operated internationally by Cruelty Free International. It was created in response to the confusion caused by varying cruelty-free claims and aimed to provide consumers with a clear and universally recognizable certification.
Certification Process
To be certified by the Leaping Bunny Program, companies must meet strict criteria. They must prove that no form of animal testing has been used at any stage of product development, including ingredients and formulations. This applies not only to the company but also to its suppliers. Additionally, companies must undergo regular independent audits and recommit to the program annually.
Logo and Labeling
Products certified by the Leaping Bunny Program feature a leaping bunny logo on their packaging. This logo signifies that the product has met the program's stringent cruelty-free standards and is trusted by consumers worldwide.
PETA's Beauty Without Bunnies
Another prominent certification is PETA's Beauty Without Bunnies program.
History and Background
PETA (People for the Ethical Treatment of Animals) launched its Beauty Without Bunnies program to help consumers easily identify cruelty-free products. PETA is a well-known international animal rights organization, and its program focuses on advocating for an end to animal testing in cosmetics [4].
Certification Process
To be part of PETA's Beauty Without Bunnies program, companies must complete a questionnaire and sign a statement of assurance verifying that they do not conduct, commission, or pay for any tests on animals for ingredients, formulations, or finished products and that they pledge not to do so in the future.
Logo and Labeling
Products certified under PETA's program may carry one of two logos: a bunny with the words "Cruelty-Free," or a bunny with the words "Cruelty-Free and Vegan." The first logo signifies no animal testing, while the second indicates both no animal testing and no animal-derived ingredients.
Choose Cruelty Free (CCF)
Choose Cruelty Free (CCF) is an Australian-based certification.
History and Background
Choose Cruelty Free is an independent, non-profit organization based in Australia. It aims to promote a cruelty-free lifestyle and advocates for an end to animal testing in cosmetics and household products.
Certification Process
To be certified by CCF, companies must ensure that neither the products nor their individual ingredients have been tested on animals. CCF also requires companies to undergo regular re-accreditation and provide statements from ingredient suppliers confirming that no animal testing has occurred.
Logo and Labeling
Products certified by Choose Cruelty Free feature the CCF Rabbit logo, signifying adherence to strict cruelty-free standards.
Other Notable Certifications
There are also other cruelty-free certifications available worldwide, such as NATRUE, which is prominent in Europe, and Certified Vegan, which certifies that products are both cruelty-free and vegan. It is essential for consumers to familiarize themselves with these logos and what they represent.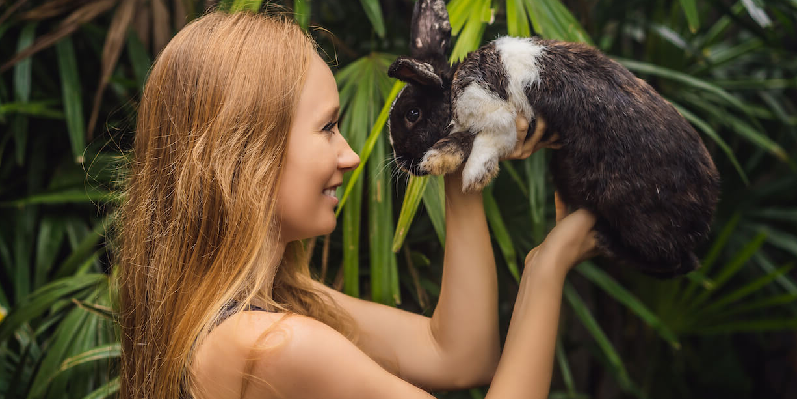 Benefits of Using Certified Cruelty-Free Products
Opting for certified cruelty-free products is not just an ethical choice; it also comes with a range of benefits that extend beyond animal welfare. By choosing products that have been verified by reputable third-party certifications, consumers are making a powerful statement about the kind of world they want to support.
Ethical Peace of Mind
First and foremost, using certified cruelty-free products grants consumers the peace of mind that comes with making ethical choices [5].
Supporting Animal Welfare
By choosing cruelty-free, consumers are taking a stand against animal testing, promoting kindness and compassion towards animals.
Aligned Values
For those who value animal welfare, selecting products with third-party cruelty-free certifications ensures that their purchasing habits are in alignment with their beliefs and values.
Environmental Sustainability
Cruelty-free products often go hand in hand with environmental sustainability.
Lower Environmental Impact
Many cruelty-free brands are also committed to eco-friendly practices. This can include using sustainably sourced ingredients, reducing waste through recyclable packaging, and minimizing carbon footprint.
Encouraging Sustainable Choices
By supporting cruelty-free brands, consumers often also support environmental sustainability, encouraging more brands to consider the environmental impact of their products.
Skin Health Benefits
There are potential benefits to skin health as well when opting for cruelty-free products.
Natural Ingredients
Cruelty-free brands often focus on using natural and non-toxic ingredients, which can be gentler and healthier for the skin compared to products with harsh chemicals.
Reduced Allergic Reactions
Products with natural ingredients may also reduce the risk of allergic reactions and skin sensitivities for some individuals.
Driving Industry Change
Choosing certified cruelty-free products also plays a role in driving change within the beauty industry.
Market Demand
As consumers increasingly demand cruelty-free products, more companies are likely to rethink their practices and make the switch to cruelty-free alternatives.
Legislative Changes
Consumer demand for cruelty-free products can also influence legislative changes, as governments may enact stricter regulations against animal testing in response to public sentiment.
Positive Brand Image
For companies, obtaining cruelty-free certification can enhance their brand image.
Consumer Appeal
A cruelty-free certification can make a brand more appealing to ethically-conscious consumers, potentially leading to increased sales and customer loyalty.
Corporate Social Responsibility
Engaging in cruelty-free practices is also a way for companies to exercise corporate social responsibility, which can enhance their reputation and contribute to a positive brand image.
References

[1] Leaping Bunny vs. PETA Cruelty-Free Certification – What's the Difference?
[2] Three Organizations That Certify Cruelty-Free Products
[3] Are Your Beauty Products Cruelty Free? 3 Certifications Against Animal Testing
[4] Understanding Vegan and Cruelty-Free Certifications
[5] Cruelty Free Certifications: Beginner's Guide