The Power of Toothpaste: Unexpected Beauty Hacks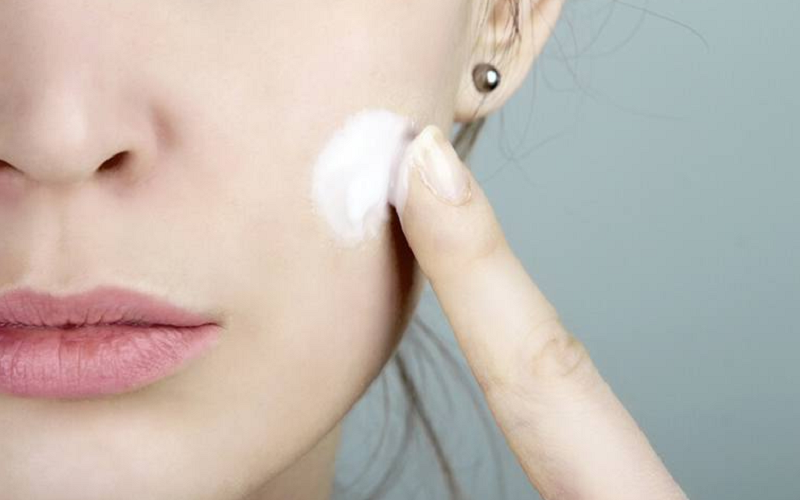 When we think of toothpaste, the first thing that springs to mind is, naturally, brushing our teeth. But what if I told you that this minty-fresh bathroom staple is packing some serious multi-tasking powers? From ancient civilizations using crushed bones and oyster shells to clean teeth, to the modern tubes we squeeze today, toothpaste has come a long way. Here we unveil the cloak of simplicity from toothpaste and reveal how this everyday item can become your new beauty secret weapon. Whether you're battling with pesky pimples, seeking shinier jewelry, or in need of whiter nails, toothpaste might just be the solution you're looking for.
The Basic Composition of Toothpaste
Before we explore the wondrous world of toothpaste beauty hacks, it's essential to understand what's inside that trusty tube. Knowing the basic composition of toothpaste can help us grasp how it can be so versatile. Not all toothpastes are created equal, and some ingredients are particularly beneficial for beauty applications, while others might be best to avoid.
Key Toothpaste Ingredients and Their General Benefits
Toothpaste generally contains several key ingredients that work together to keep your teeth clean and healthy [1]. Here's a breakdown of some of the most common components:
Abrasives: These are mildly abrasive substances, like calcium carbonate or silica, which help in removing stains and plaque from the teeth. In the realm of beauty hacks, these abrasives can aid in exfoliating the skin and polishing surfaces.
Fluoride: This is an essential ingredient in most toothpastes as it helps in strengthening the enamel and preventing cavities. However, for beauty purposes, fluoride doesn't play a significant role.
Detergents: Sodium lauryl sulfate is a common detergent found in toothpaste. It causes the paste to foam when you brush your teeth. In beauty hacks, it can be helpful for cleaning purposes, such as removing stains.
Humectants: Ingredients like glycerol are used to keep the toothpaste from drying out. They can also provide moisturizing properties in some beauty applications.
Flavorings: These are added to make the toothpaste taste pleasant. While not particularly beneficial for beauty hacks, they do make using toothpaste for other purposes more enjoyable.
Whitening Agents: Some toothpastes contain mild bleaching agents like hydrogen peroxide. These agents are primarily why toothpaste can be effective in some beauty hacks that involve whitening, like removing stains from nails.
A Word of Caution: Toothpaste Ingredients to Avoid for Beauty Hacks
While toothpaste contains ingredients that can be helpful, it's crucial to approach with caution. Some elements may cause irritation, especially on sensitive skin.
Sodium Lauryl Sulfate: Despite its cleaning properties, it can be irritating to the skin and should be used with caution, especially if you have sensitive skin.
Flavorings: Some flavorings, especially strong mint, can cause a tingling sensation or irritate sensitive skin.
Abrasives: While helpful for exfoliation, overuse of toothpaste as a scrub can lead to skin irritation due to its abrasive components.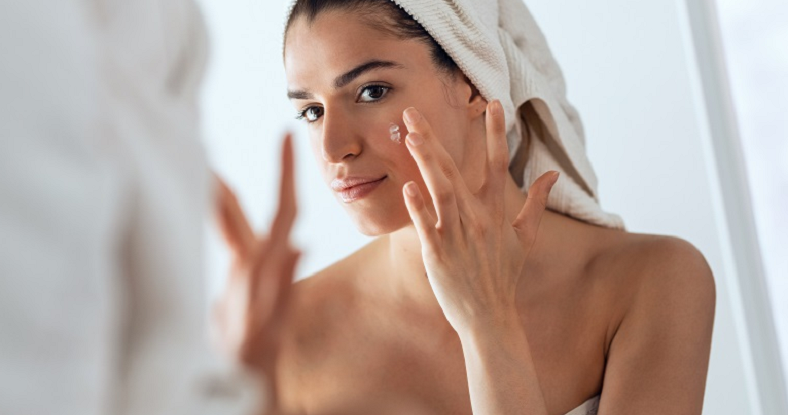 Toothpaste Skin Care Hacks
Now that we're equipped with the knowledge of what's inside our tubes of toothpaste, let's delve into how we can wield this knowledge for the sake of our skin. Toothpaste can be quite a warrior when it comes to dealing with common skin issues.
Tackling Acne and Pimples
You might have heard of this classic trick – using toothpaste to bid farewell to that unwelcome pimple [2]. But how does it work, and what's the best way to use toothpaste for acne?
How It Works
The ingredients in toothpaste such as baking soda, hydrogen peroxide, and triclosan can help to dry out pimples. The antibacterial properties of some of these ingredients can also help in reducing bacteria that cause acne.
Application Methods
Cleanse your face with a mild cleanser.
Apply a small amount of toothpaste directly onto the pimple. It's best to use plain white toothpaste instead of gel varieties.
Leave it on for about 2 hours or overnight for more stubborn pimples.
Wash it off with lukewarm water and apply a moisturizer.
Precautions and Best Practices
Avoid using toothpaste on acne if you have sensitive skin as it can cause irritation.
Do not apply toothpaste to a large area of your face, only use it as a spot treatment.
If you experience excessive dryness or irritation, discontinue use.
Soothing Minor Burns and Bites
It's not just pimples; toothpaste can be a soothing ally for minor burns and insect bites too [3].
The Cooling Effect
The mint in toothpaste can create a cooling effect which can be soothing for burns and bites.
How and When to Apply Toothpaste
For minor burns, first, cool the area under cold water. Once the skin is cool, apply a small amount of toothpaste to the area and let it dry.
For insect bites, apply a dab of toothpaste to the bite. This can help to relieve itching and swelling.
In both cases, wash off the toothpaste with cool water after it has dried.
Exfoliating Dead Skin Cells
One more feather in toothpaste's cap is its ability to exfoliate skin, thanks to the abrasive particles it contains.
Toothpaste as a Mild Exfoliant
The mild abrasives in toothpaste can help to remove dead skin cells and leave your skin feeling smoother.
Creating a Toothpaste Scrub
Mix a small amount of toothpaste with a teaspoon of sugar and a few drops of water to make a paste.
Gently massage this mixture onto your face in circular motions.
Rinse with lukewarm water and moisturize.
Precautions to Avoid Irritation
This scrub should not be used more than once a week to avoid irritation.
Avoid using it if you have sensitive skin or if you experience any discomfort during use.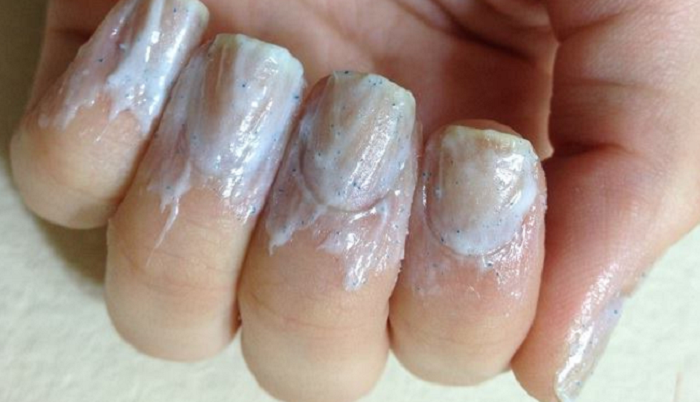 Toothpaste Nail Care Tricks
Your nails are an essential part of your appearance, and taking care of them can add a touch of grace to your overall look. Surprisingly, toothpaste can be a helpful companion for your nails.
Whitening Yellow Nails
If you're a fan of nail polish, you might have encountered the dreaded yellowing of the nails. This is where toothpaste comes to the rescue [4].
The Science Behind the Whitening Effect
Toothpaste often contains mild abrasives and hydrogen peroxide, which can work together to remove surface stains from your nails, much like they do for your teeth.
Steps to Use Toothpaste for Nail Whitening
Start by removing any nail polish from your nails and washing your hands thoroughly.
Apply a small amount of whitening toothpaste to each nail, spreading it across the nail bed.
Let the toothpaste sit on your nails for 10-15 minutes.
Using a soft nail brush, gently scrub the nails.
Rinse off the toothpaste with warm water.
Moisturize your hands and nails afterward, as the toothpaste can be drying.
Strengthening Brittle Nails
Apart from whitening, toothpaste can also be used to strengthen nails that are prone to breaking or splitting.
The Ingredients That Promote Strength
The fluoride in toothpaste can contribute to strengthening the nails. Fluoride can help to increase the hardness of the nails, making them less prone to breaking.
Application Techniques and Duration
Clean your nails thoroughly and make sure they are free of any nail polish.
Apply a small amount of toothpaste to each nail, focusing on the base where the nail growth occurs.
Massage the toothpaste into the nails for about 5 minutes.
Leave the toothpaste on the nails for an additional 5 minutes.
Rinse off with warm water and apply a moisturizer.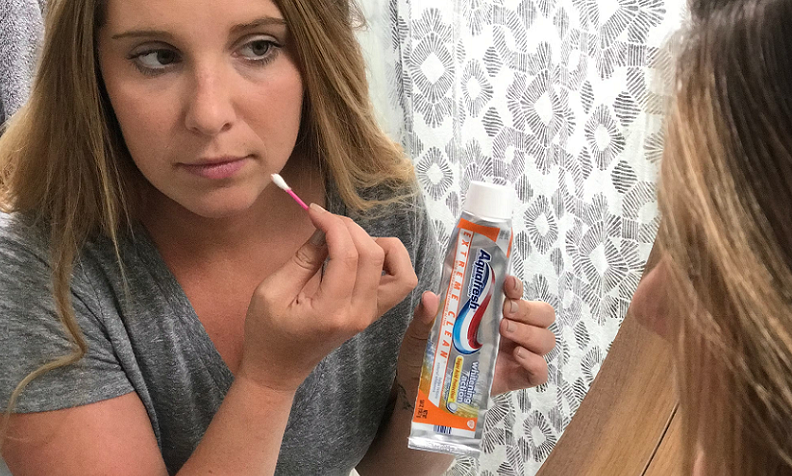 Toothpaste Hair Care Solutions
Though toothpaste might not seem like an obvious ally for hair care, it has some tricks up its sleeve.
Removing Hair Dye Stains from Skin
If you've ever tried dyeing your hair at home, you know that no matter how careful you are, there's always a chance you'll end up with dye stains on your skin. Toothpaste can be your savior in these moments [5].
Why Toothpaste Works
Toothpaste contains mild abrasives, which help in scrubbing away the dye from the skin. Additionally, detergents present in toothpaste can help in breaking down the oils that may cause the dye to adhere to the skin.
Steps for Effective Removal
Wait for the dye to dry completely as trying to remove it while it's wet may spread it further.
Apply a small amount of non-gel white toothpaste to the stained area of the skin.
Gently rub the toothpaste on the stain using your finger or a soft cloth.
Let it sit for 5-10 minutes.
Rinse the area with warm water.
Repeat if necessary, but avoid excessive scrubbing to prevent skin irritation.
Cleaning Hair Brushes and Combs
A clean brush is essential for healthy hair, as dirty brushes can transfer oils and residue back onto your locks. Toothpaste can assist in keeping your brushes and combs squeaky clean.
The Cleaning Power of Toothpaste
The detergents and abrasives in toothpaste can work together to break down oils and remove build-up from hair brushes and combs.
Instructions for Cleaning With Toothpaste
Remove all hair from the brush or comb.
Apply a small amount of toothpaste to the bristles or teeth of the comb.
Using an old toothbrush, scrub the bristles or comb teeth gently.
Rinse the brush or comb thoroughly under running water.
Allow it to air dry before using it again.
Toothpaste Lip Care Techniques
As we continue to uncover the versatile uses of toothpaste in the beauty domain, let's not forget about the tender and delicate lips. Having soft and well-cared-for lips can enhance your smile and give you a boost of confidence.
Exfoliating Lips with Toothpaste
Dry and chapped lips can sometimes benefit from gentle exfoliation to remove dead skin cells. Toothpaste can act as a mild exfoliant for the lips.
Why Toothpaste Works
The mild abrasive particles in toothpaste help in sloughing off the dead skin cells, while the humectants may provide a bit of moisture.
Creating and Using a Toothpaste Lip Scrub
Mix a tiny amount of toothpaste with equal parts sugar and honey to make a paste.
Apply the paste to your lips and gently massage in circular motions for about 30 seconds.
Rinse your lips with warm water and immediately apply a lip balm to keep them moisturized.
Use this scrub no more than once a week to avoid irritation.
Using Toothpaste on Cold Sores
Though not a cure, toothpaste can sometimes relieve discomfort and speed up the healing process of cold sores.
How Toothpaste Can Help
Ingredients like baking soda and hydrogen peroxide in toothpaste can help dry out the cold sore. The menthol can also provide a cooling effect that can be soothing.
Application Steps for Cold Sores
Clean the area around the cold sore gently without aggravating it.
Apply a small amount of non-gel white toothpaste directly on the cold sore.
Leave it on for a couple of hours or overnight.
Rinse off gently with warm water.
Repeat once daily until the cold sore starts to heal, but discontinue if there's any sign of irritation.
References

[1] 21 Terrific Toothpaste Hacks That Everyone Should Know
[2] Top 5 Unbelievable Toothpaste Beauty Hacks | Beauty Hacks With Toothpaste
[3] 10 Beauty Benefits Of Toothpaste
[4] D.I.Y Beauty Hacks Using Only Household Products
[5] Why You Should Never Put Toothpaste on a Pimple