Decoding Contact Dermatitis: How to Identify Triggers in Cosmetics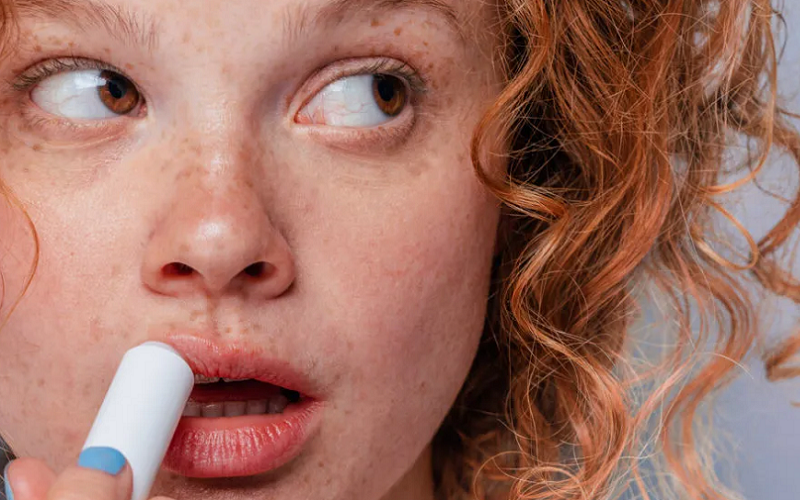 In an age where the beauty industry is booming, cosmetics have become an integral part of our daily routines. However, these very products that promise enhancement and care can sometimes cause unwanted skin reactions. If you've ever experienced redness, itching, or irritation after using a beauty product, you might have faced a common skin condition known as contact dermatitis. Here we examine the intricacies of contact dermatitis and how certain ingredients in cosmetics can trigger it.
Introduction to Contact Dermatitis and Cosmetics
When we think of cosmetics, the images that often come to mind are those of glamour, self-expression, and skincare. However, sometimes the products we use to enhance our appearance can have adverse effects on our skin. One such adverse reaction that is common yet often overlooked is contact dermatitis. In this introduction, we will define contact dermatitis, discuss its significance in relation to cosmetics, provide an overview of its types, and emphasize the importance of identifying triggers.
Definition of Contact Dermatitis
Contact dermatitis is an inflammatory skin condition that occurs when the skin comes into contact with a substance that causes irritation or an allergic reaction. It manifests as a red rash, and can also include itching, blisters, or even pain. While the reaction usually occurs only on the area of skin that was in contact with the irritant or allergen, it can be very uncomfortable and affect one's quality of life.
Significance of Understanding Contact Dermatitis in Relation to Cosmetics
Cosmetics are an integral part of many people's daily routines. However, these products contain a plethora of ingredients, some of which may not agree with everyone's skin. Understanding contact dermatitis is crucial for anyone who uses cosmetics, as it helps in making informed choices about the products that we apply to our skin. Being aware of contact dermatitis and its triggers can prevent unnecessary skin problems and ensure that the cosmetics you use contribute positively to your skincare routine and overall wellbeing [1].
Brief Overview of the Types of Contact Dermatitis
There are two main types of contact dermatitis: irritant contact dermatitis (ICD) and allergic contact dermatitis (ACD). ICD occurs when the skin is damaged by an irritating substance, such as a harsh soap or chemical. It's the more common of the two types. On the other hand, ACD is an allergic reaction to an ingredient that the immune system has become sensitive to. This means that even a very small amount of the allergen can cause a reaction. Both types can be triggered by different ingredients in cosmetics.
Importance of Identifying Triggers
Identifying the triggers of contact dermatitis is essential in managing and preventing the condition. Knowing what ingredients or substances cause skin irritation or allergies allows individuals to make informed decisions about the cosmetics they use. This not only helps in avoiding discomfort but also contributes to maintaining healthy skin.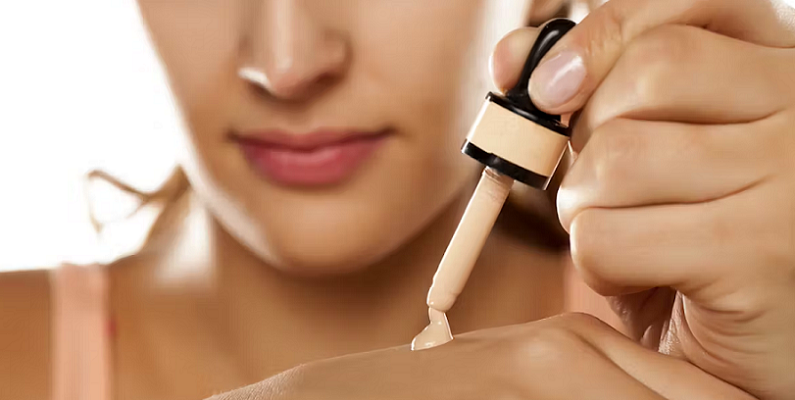 The Science Behind Contact Dermatitis
Understanding the science behind contact dermatitis is essential for identifying triggers in cosmetics effectively. To appreciate how various ingredients interact with the skin, we need to look at the skin's barrier function, the differences between irritant contact dermatitis and allergic contact dermatitis, and the role sensitizers play in contact dermatitis.
Explanation of the Skin's Barrier Function
The skin acts as a protective barrier between our internal organs and the outside environment. It guards against pathogens, irritants, and allergens, and helps to maintain proper hydration levels. The outermost layer of the skin, known as the stratum corneum, is particularly crucial in this barrier function. It consists of dead skin cells surrounded by fatty substances, known as lipids, which keep the skin hydrated and protected. When the skin barrier is compromised, irritants and allergens can penetrate the skin more easily, leading to inflammation and other symptoms associated with contact dermatitis [2].
Differentiating Between Irritant Contact Dermatitis (ICD) and Allergic Contact Dermatitis (ACD)
In understanding contact dermatitis, it's essential to differentiate between its two primary forms: irritant contact dermatitis and allergic contact dermatitis. Both types involve a disruption of the skin's barrier function, but the underlying mechanisms are different.
Understanding ICD
Irritant contact dermatitis (ICD) is caused by direct damage to the skin from contact with an irritating substance. This damage results in an inflammatory response. Some individuals may have a more significant reaction than others depending on various factors, including the condition of their skin barrier, the concentration of the irritant, and the duration of contact. ICD is not an allergy but rather a reaction to substances that can irritate the skin, such as harsh soaps, alcohol in skincare products, or excessive water exposure.
Understanding ACD
Allergic contact dermatitis (ACD), on the other hand, involves the immune system. It occurs when the skin comes into contact with a substance that it's sensitive to, triggering an allergic response. This sensitivity develops over time through repeated exposure to the allergen. ACD is characterized by redness, itching, and blisters, and the reaction may not occur immediately but can develop hours to days after exposure. Common allergens in cosmetics include fragrances and preservatives.
The Role of Sensitizers in Contact Dermatitis
Sensitizers are substances that can induce an allergic reaction in the skin after repeated exposure. They are particularly relevant in the context of allergic contact dermatitis. The first time the skin comes in contact with a sensitizer, there may not be any visible reaction. However, this initial exposure can prime the immune system to react to subsequent exposures. Over time, as the skin becomes sensitized to the ingredient, even small amounts can trigger a reaction. This makes it particularly important to monitor your skin's response to cosmetics and be vigilant about any changes or reactions, even if you have been using a product for a long time without issues.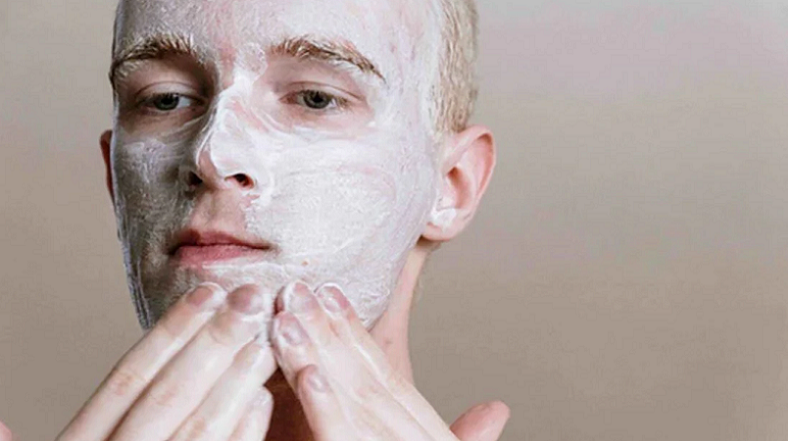 Common Contact Dermatitis Triggers in Cosmetics
As we've learned, contact dermatitis can be triggered by various substances that irritate the skin or cause an allergic reaction. When it comes to cosmetics, certain ingredients are more likely to cause these reactions. Understanding which ingredients in your beauty products may be culprits is essential for managing and preventing contact dermatitis.
Fragrances
Fragrances are among the most common causes of allergic contact dermatitis related to cosmetics. They are added to products to give them a pleasant smell or to mask the odor of other ingredients. However, fragrances can be complex mixtures of many different components, some of which can irritate the skin or cause allergies [3].
Synthetic Fragrances
Synthetic fragrances are man-made scents that are created using chemical compounds. While they are effective in giving cosmetics a diverse array of scents, some individuals may find that these fragrances cause skin irritation or allergic reactions. For instance, compounds such as phthalates, which are often used in synthetic fragrances, have been known to cause skin reactions in some people.
Natural Fragrances
Natural fragrances are derived from natural sources, such as plants. People often assume that natural means safer, but this is not always the case. Essential oils, for instance, are a common source of natural fragrances but can be potent sensitizers. Components such as limonene and linalool, found in various essential oils, are known to cause allergic reactions in some individuals.
Preservatives
Preservatives are used in cosmetics to prevent the growth of bacteria and mold, which is crucial for the product's safety and shelf life. However, some preservatives have been associated with skin reactions.
Parabens
Parabens are a group of synthetic compounds commonly used as preservatives in cosmetics. Though they are generally considered safe, some individuals are allergic to parabens and may develop allergic contact dermatitis.
Formaldehyde Releasers
Formaldehyde releasers are chemicals that slowly release formaldehyde to keep the product free from microbes. Formaldehyde is a well-known skin sensitizer and can cause allergic contact dermatitis. Common formaldehyde releasers include quaternium-15 and DMDM hydantoin.
Emulsifiers
Emulsifiers are used in cosmetics to mix ingredients that would not usually combine well, such as oil and water. Some emulsifiers can weaken the skin's barrier function, making it more susceptible to irritation. Examples include sodium lauryl sulfate (SLS) and sodium laureth sulfate (SLES).
Coloring Agents
Coloring agents are added to cosmetics to give them color. Some individuals may be allergic or sensitive to certain dyes. For example, P-phenylenediamine, a chemical used in hair dyes, can cause skin reactions in some individuals [4].
Essential Oils
As mentioned earlier, essential oils are often used as natural fragrances, but they can also be used for their supposed therapeutic properties. Common essential oils like lavender, tea tree, and peppermint oil can cause allergic reactions or irritation in some people.
Metals
Some cosmetics, particularly eye products and lip products, may contain metal particles for pigment or other purposes. Metals such as nickel and cobalt are known allergens.
Nickel
Nickel is one of the most common causes of allergic contact dermatitis. In cosmetics, it may be found in eyelash curlers, tweezers, and sometimes in pigments.
Cobalt
Cobalt is another metal that can cause allergic reactions. It is sometimes used in hair dyes and makeup products.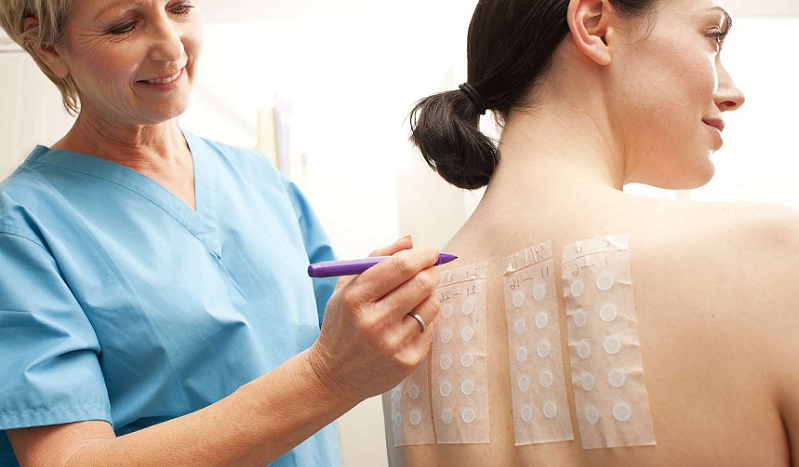 The Importance of Patch Testing for Contact Dermatitis
When it comes to contact dermatitis and cosmetics, prevention is key. One of the most effective ways to prevent an adverse reaction to a new product is through patch testing. Patch testing allows you to identify if your skin is sensitive or allergic to an ingredient in a cosmetic product before fully incorporating it into your routine.
What is a Patch Test?
A patch test is a method used to determine if your skin will react to a specific substance or ingredient. This can be done at home or in a dermatologist's office. In the context of cosmetics, patch testing typically refers to applying a small amount of a product to a discreet area of your skin to see if there is any reaction. In a medical setting, patch testing can be more extensive and used to identify allergies to multiple substances simultaneously [5].
The Process of Patch Testing
Conducting a patch test at home is a simple yet essential step in introducing a new cosmetic product to your routine. Here's how you can do it:
Choose a small, discreet area of your skin for the test, like behind your ear or the inside of your wrist.
Apply a small amount of the product to the chosen area and let it dry.
Keep the product on your skin for at least 24 hours. It's important not to get the area wet during this time.
After 24 hours, gently wash the area to remove the product.
Observe the skin for any signs of redness, itching, swelling, or other reactions for another 24-48 hours.
How to Interpret Patch Test Results
If you notice any signs of redness, itching, or other irritation during or after the patch test, this could indicate that your skin is sensitive to an ingredient in the product. In such cases, it is advisable not to use the product. If you have no reaction, it's likely that the product is safe for you to use. However, keep in mind that some reactions may be delayed and can occur several days after exposure.
Limitations and Considerations
While patch testing is an important preventive measure, it has its limitations. Some allergic reactions might not occur until after repeated exposure to an ingredient. Additionally, a negative patch test doesn't guarantee that you won't develop an allergy in the future. Furthermore, the concentration of an ingredient in a product and the condition of your skin can also influence the results.
Reading Cosmetic Labels with a Critical Eye for Contact Dermatitis
Being an informed consumer is an essential aspect of avoiding contact dermatitis triggers in cosmetics. Part of this involves reading and understanding cosmetic labels.
Understanding Ingredients Lists
One of the most important aspects of a cosmetic label is the ingredients list. This is where you can find information about what's in the product. Here are some key points to understand:
Order of Listing
Ingredients are usually listed in descending order of concentration, with the highest concentrations listed first. However, ingredients that make up less than 1% of the product can be listed in any order after those in higher concentrations.
Scientific Names
Often, ingredients are listed by their scientific names. This can be intimidating at first, but with time you can learn to recognize common ingredients. For example, "tocopherol" is often used as the name for vitamin E.
Allergens
In some regions, allergens must be listed on cosmetic labels, especially if they are present in fragrances. Keep an eye out for common allergens if you have known sensitivities.
Identifying Potential Irritants and Allergens
Knowing what ingredients may act as irritants or allergens can help you avoid products that might cause contact dermatitis. Refer back to the common triggers mentioned earlier in this blog post when reviewing ingredient lists.
Marketing Claims and Buzzwords
Cosmetic labels often include marketing claims and buzzwords that can be misleading. Here are some common ones to be cautious of.
Natural
The term "natural" isn't always well-regulated and doesn't necessarily mean that a product is safer or less likely to cause skin reactions.
Hypoallergenic
"Hypoallergenic" suggests that a product is less likely to cause allergic reactions, but there is no guarantee. It's still important to review the ingredients list.
Fragrance-Free
"Fragrance-free" means that no fragrances were added to change the product's smell. However, the product may still contain ingredients that have a scent.
Looking for Certifications and Seals
Some products may have certifications or seals that indicate they meet certain standards, such as being free from known allergens or being certified organic. These can be helpful indicators, but it's still essential to read the ingredients list.
Leveraging Technology for Insight
There are various apps and online tools that allow you to scan or enter the ingredients of a product and receive information about potential irritants or allergens. These tools can be a valuable addition to your toolkit for understanding cosmetic labels.
References

[1] 8 skincare ingredients to avoid if you have eczema, according to dermatologists
[2] Contact Dermatitis to Cosmetics
[3] Allergic Contact Dermatitis Caused by Cosmetic Products
[4] Eczema Types: Contact Dermatitis Causes
[5] Contact dermatitis