Navigating Fragrances: Selecting Products for Fragrance-Sensitive Skin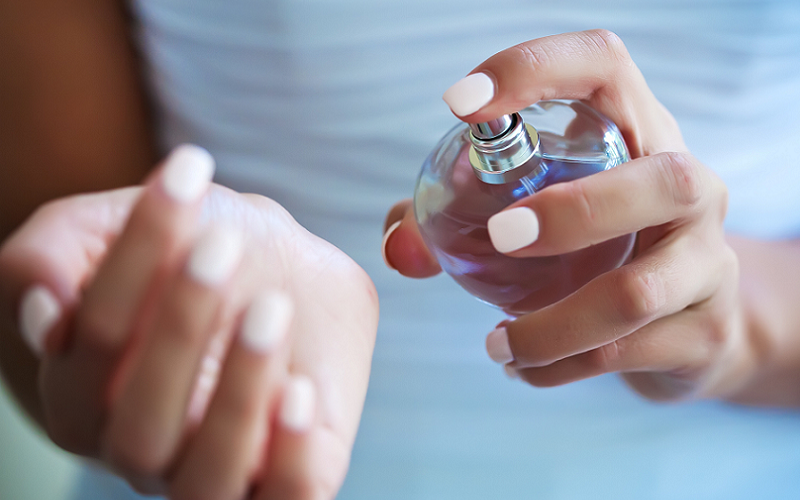 While the essence of a delightful scent can elevate moods and evoke cherished memories, for some individuals, it may be an unintended nemesis. If you've ever experienced redness, itching, or other uncomfortable reactions upon using a scented product, you might belong to the clan of the fragrance-sensitive. Fragrance sensitivities are not uncommon, and knowing how to navigate through the maze of scented products is vital for those with delicate skin.
Introduction to Fragrance-Sensitive Skin
Fragrance-sensitive skin is a condition where the skin reacts adversely to certain ingredients in fragrances. This can include synthetic scents as well as natural essential oils. People with fragrance-sensitive skin may experience a range of symptoms including redness, itching, hives, and in more severe cases, respiratory issues.
Prevalence of Fragrance Sensitivities
You are not alone in this! Fragrance sensitivities are more widespread than you might think. Studies indicate that a significant percentage of the population reports experiencing some form of skin reaction to fragranced products. The prevalence varies across different demographics and regions, but it is a global phenomenon. Understanding that this is a common issue can be reassuring and also highlights the importance of educating oneself about fragrances and their impact on the skin.
Importance of Careful Selection of Fragrance Products
It's not just about avoiding discomfort; selecting the right fragrance products is crucial for the overall health of your skin. Continual exposure to ingredients that irritate the skin can weaken its barrier over time, making it more susceptible to other irritants and allergens. Additionally, it can exacerbate existing skin conditions like eczema or dermatitis. Being vigilant and mindful in the choice of fragranced products is, therefore, not just a preference but a necessity for those with fragrance-sensitive skin.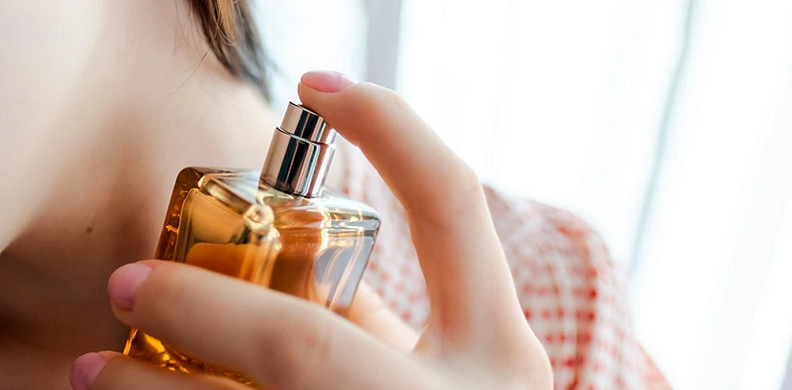 Understanding Fragrance Sensitivity
It is essential to recognize the different aspects of this sensitivity to make informed decisions regarding the fragrances you choose. From the common allergens to the symptoms and the role of genetics and environment, understanding fragrance sensitivity can empower you to better manage and mitigate its effects on your skin.
Common Fragrance Allergens
Fragrances in products are often composed of a complex blend of natural and synthetic ingredients. While they might smell divine, some of these ingredients are common allergens. Some of the prevalent allergens in fragrances include cinnamal, limonene, geraniol, eugenol, and linalool. Moreover, certain preservatives in scented products, such as parabens and formaldehyde releasers, can also cause allergic reactions. It's important to read product labels and be aware of these common allergens if you have fragrance-sensitive skin [1].
Symptoms of Fragrance Sensitivity
Being vigilant about how your skin reacts to fragranced products is crucial. The symptoms of fragrance sensitivity can range from mild to severe. Common mild symptoms include redness, itching, and slight swelling of the skin. In more severe cases, symptoms can escalate to hives, respiratory issues, headaches, and even anaphylaxis in extremely rare cases. It's important to note that reactions can sometimes be delayed, occurring hours or even days after exposure to the allergen.
The Role of Genetics and Environment in Fragrance Sensitivity
While the precise cause of fragrance sensitivity is not well understood, genetics and environment play significant roles in its development. Some individuals may be genetically predisposed to allergies, including fragrance allergies. Environmental factors such as exposure to pollutants, climate, and the use of certain medications can also affect how the skin reacts to fragrances. Understanding that fragrance sensitivity can be a complex interplay of various factors is essential in managing and mitigating its effects.
Impact of Fragrance Sensitivity on Quality of Life
Fragrance sensitivity can have a considerable impact on an individual's quality of life. Apart from the physical discomfort and symptoms, it can also affect social interactions and mental well-being. Many social gatherings and public spaces often have scented products, making it challenging for individuals with fragrance sensitivities to participate without experiencing discomfort. This can lead to social isolation in some cases. Moreover, anxiety about potential exposure to allergens can also take a toll on mental health. Understanding and addressing the physical and emotional impacts is essential for a holistic approach to managing fragrance sensitivity [2].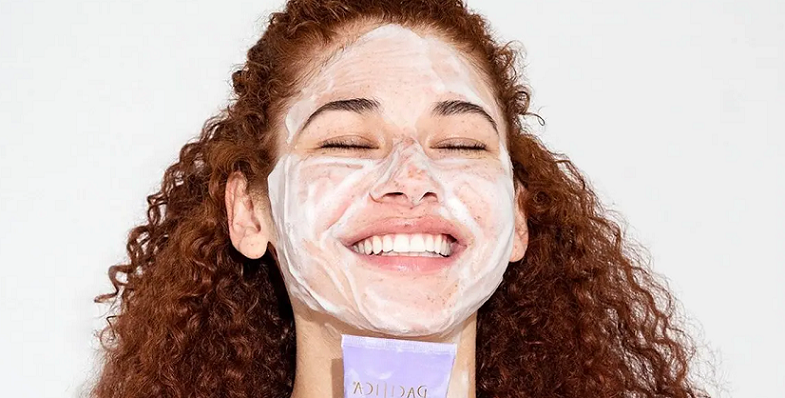 Identifying Fragrance Ingredients
Identifying fragrance ingredients in products is like solving a puzzle. With the knowledge of what to look for, you can be better equipped to make choices that are kinder to your skin.
Decoding Product Labels
When you pick up a scented product, the ingredient list on the label is your roadmap to understanding what's inside. However, this list can sometimes be more cryptic than helpful if you don't know what to look for.
Recognizing Common Fragrance Chemicals
The first step in decoding a product label is recognizing the common fragrance chemicals. As mentioned earlier, some of these include cinnamal, limonene, geraniol, eugenol, and linalool. In addition to these, look for other fragrance compounds such as benzyl alcohol, citral, and isoeugenol. Being familiar with these names will allow you to quickly identify products that might not be suitable for your fragrance-sensitive skin.
The Meaning of "Fragrance-Free" and "Unscented"
Here's where things can get a bit tricky. "Fragrance-free" and "unscented" are terms that are often used interchangeably but mean different things. "Fragrance-free" means that no fragrances have been added to the product. "Unscented," on the other hand, means that the product may contain chemicals that neutralize or mask the odors of other ingredients. This distinction is critical because an "unscented" product may still contain fragrance chemicals that can irritate sensitive skin. When in doubt, look for products labeled as "fragrance-free".
Natural vs. Synthetic Fragrances
A common misconception is that natural fragrances are always safer for sensitive skin. The truth is, natural fragrances, which are usually derived from plants, can also cause allergic reactions. Synthetic fragrances are man-made and can sometimes be less irritating than their natural counterparts. The key is not to assume that natural is always better, but rather to be aware of specific ingredients, whether natural or synthetic, that your skin reacts to [3].
The Role of Essential Oils in Fragrance
Essential oils are often lauded for their aromatic properties and are common in fragranced products. However, for fragrance-sensitive skin, essential oils can be a double-edged sword. While some essential oils have beneficial properties for the skin, others can be highly irritating or allergenic. If you are keen on using products with essential oils, it's crucial to patch test and monitor your skin's reaction.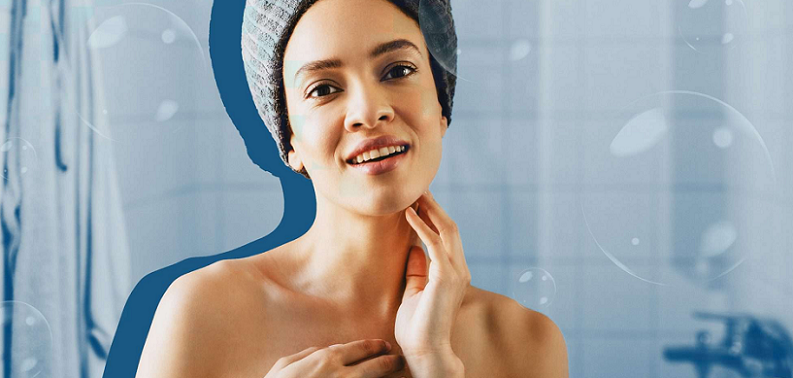 From perfumes to skincare, the range is vast and diverse. Knowing the specifics of each type of product and how to make selections that are gentle on your fragrance-sensitive skin is key.
Product Types and Their Fragrance Concentrations
Fragrance products come in various forms and concentrations. Understanding these differences is important in making choices that are not just alluring to your senses but also amiable to your skin [4].
Perfumes
Perfumes, or Parfum, contain the highest concentration of fragrance – usually between 20% to 30%. This makes them the most potent and long-lasting, but potentially the most irritating for sensitive skin. If you have fragrance-sensitive skin, it's advisable to use perfumes sparingly or opt for products with lower fragrance concentrations.
Eau de Parfum
Eau de Parfum (EDP) has a slightly lower fragrance concentration than perfumes, typically around 15% to 20%. This makes EDP a more suitable option for those with mild fragrance sensitivities who still wish to enjoy a fairly strong scent.
Eau de Toilette
Eau de Toilette (EDT) is lighter still, with fragrance concentrations of around 5% to 15%. It is less intense and generally more suitable for fragrance-sensitive skin compared to Perfumes or Eau de Parfum.
Body Sprays and Mists
Body sprays and mists usually contain the lowest fragrance concentration, generally under 5%. They are often the best option for those with fragrance-sensitive skin who want to wear a scent without causing irritation.
Selecting Skin Care Products
Beyond the realm of perfumes and scents, everyday skincare products often contain fragrances too. Being mindful in selecting these essentials is crucial for maintaining the health of fragrance-sensitive skin [5].
Moisturizers
Moisturizers are vital for maintaining skin hydration. When selecting a moisturizer for fragrance-sensitive skin, opt for products labeled as "fragrance-free" or "for sensitive skin". Scan the ingredients for the absence of common fragrance allergens.
Cleansers
Similar to moisturizers, it's important to choose cleansers without fragrances as they come in direct contact with the skin. Opt for mild, fragrance-free cleansers that don't strip the skin of its natural oils.
Sunscreens
Protection from the sun is indispensable, but sunscreens often contain fragrances. Look for mineral-based, fragrance-free sunscreens that are labeled as suitable for sensitive skin.
Finding Fragrance Alternatives
If fragranced products consistently irritate your skin, it might be time to explore alternatives.
Fragrance-Free Products
As previously mentioned, products labeled as "fragrance-free" are generally the safest bet for fragrance-sensitive skin.
Hypoallergenic Options
Products labeled as "hypoallergenic" are formulated to minimize the risk of allergies and can be a good option for sensitive skin.
DIY Fragrance Alternatives
Creating your own skincare products using ingredients that you know are safe for your skin can be both fun and reassuring. Experiment with natural ingredients and oils that don't irritate your skin to make customized creams, lotions, or even mild fragrances.
References

[1] Skin exposure to scented products used in daily life and fragrance contact allergy
[2] Why Experts Are Steering Clear Of These Skin-Care Products
[3] Occurrence of Allergens in Cosmetics for Sensitive Skin
[4] Why Should People with Sensitive Skin Use Fragrance-Free Products?
[5] Fragrances in Cosmetics