Historical Makeup: How to Recreate Medieval Beauty Looks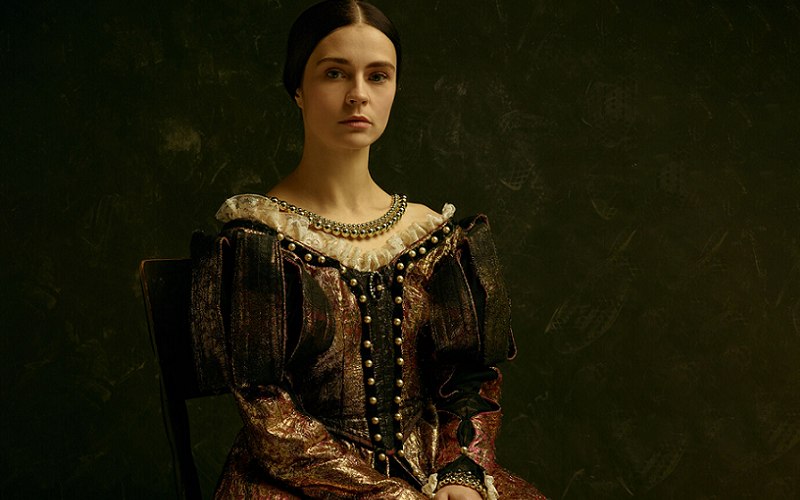 Envision a time when noble ladies roamed the halls of grand castles, and valiant knights jousted in the name of chivalry; a time when beauty was revered, and makeup played a significant role in society. Welcome to the medieval era, a fascinating period stretching from the 5th to the 15th century, that was replete with cultural richness, captivating art, and distinctive beauty standards. This enchanting age witnessed the art of makeup flourishing among both the nobility and commoners, serving as an instrument to express one's status, beliefs, and aspirations.
Overview of Medieval Makeup
Before we get into the intricacies of recreating medieval beauty looks, it's important to have a foundation in what characterized makeup during this era. Understanding the cultural significance, common ingredients, and evolving trends will enable us to craft authentic looks that are reflective of the era's aesthetics.
Cultural Significance
Social Status Indication
In medieval times, makeup was often a reflection of one's social standing. The nobility, for instance, had access to a wide array of ingredients and could afford to invest time in elaborate beauty routines. They often sported pale complexions, as this was a sign of wealth and indicated that one did not have to toil under the sun. In contrast, commoners had limited resources and often used simpler, more accessible ingredients for their beauty needs.
Marriage and Fertility Symbols
Makeup was also used as a symbol of marriage and fertility. Rosy cheeks and red lips were considered signs of good health and vitality, which were desirable traits in a prospective spouse. Consequently, married women and those of marriageable age often sought to accentuate these features through makeup.
Common Ingredients and Tools
Kohl
Kohl was one of the most prevalent makeup ingredients during medieval times. Used primarily for lining the eyes, kohl helped in creating a defined and dramatic look. It was made from grinding antimony or galena, and it was believed to have medicinal properties that protected against eye ailments [1].
Alkanet Root
Alkanet root was popular for lending a red tint to the lips and cheeks. This natural dye was often infused in oils or mixed with wax to create lip and cheek stains.
Egg Whites
Surprisingly, egg whites were employed as an early form of face primer. They were used to create a smooth and slightly shiny complexion, which was highly sought after during this period.
Cloth Pads and Bone Applicators
For application, cloth pads and bone applicators were commonly used. These rudimentary tools allowed for the blending and application of various pigments and concoctions.
Prominent Trends of Different Periods
Early Medieval (5th-10th Century)
During the Early Medieval period, makeup was relatively simple. The emphasis was on a natural and healthy appearance. Women often used herbal concoctions to maintain a clear complexion, and kohl was used sparingly for eye definition [2].
High Medieval (11th-13th Century)
As we move into the High Medieval period, we see an increase in the extravagance of makeup. The pale complexion continued to be desirable, but now with an added luster achieved through the use of egg whites. Eyebrows were plucked to achieve a more elongated look, and the use of red tints on lips and cheeks became more prominent.
Late Medieval (14th-15th Century)
In the Late Medieval period, makeup became an art form. The use of white lead to achieve an even paler complexion was popular, despite its toxicity. The eyes were dramatically lined with kohl, and lips were often contoured to achieve specific shapes. Beauty marks, made using small pieces of fabric or velvet, also gained popularity.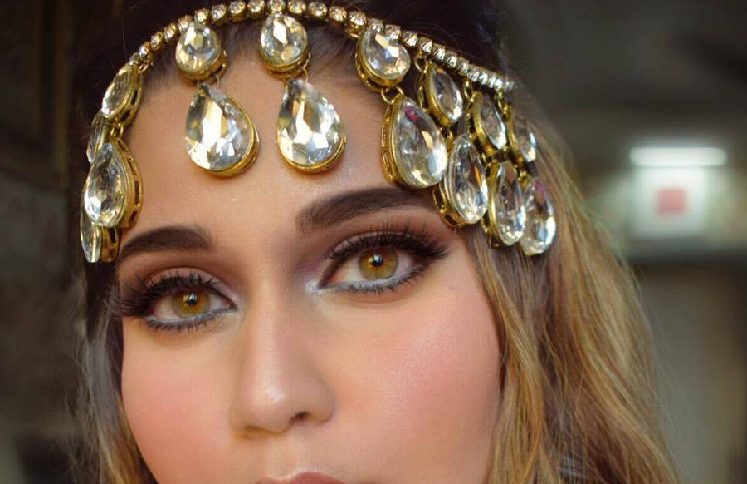 Recreating the Medieval Complexion
Now that we have a grasp on the historical context and ingredients, we can get into the art of recreating the quintessential medieval complexion. The complexion was a focal point of beauty in medieval times, with a pale and unblemished face regarded as the epitome of elegance.
Achieving Pale Skin
Understanding the Significance
A pale complexion was highly prized in the medieval period as it was associated with nobility and a life of leisure. It signified that one did not have to labor outdoors, which would typically result in a tan. To recreate an authentic medieval look, achieving a pale complexion is fundamental [3].
Modern Alternatives to Historical Practices
While toxic substances like white lead were used historically to lighten the skin, today we have a plethora of safe alternatives. Start with a clean and moisturized face. Use a primer to ensure an even application of makeup. Select a foundation that is a shade or two lighter than your natural skin tone and apply it evenly across your face and neck. Set it with a translucent powder to emulate the matte appearance that was favored back then.
Adding Rosy Cheeks
Natural Ingredients Used in Medieval Times
In medieval times, natural ingredients like beetroot juice and alkanet root were used to achieve rosy cheeks, symbolizing health and vitality. These ingredients were typically ground into a powder or infused in oils to create a pigment that could be applied to the cheeks.
Contemporary Blush Options
To achieve a historically-accurate rosy cheek, opt for a blush that has a natural finish. Cream blushes work best for this as they blend seamlessly into the skin and create a more natural flush. Choose a shade that resembles a natural flush – usually a soft pink or peach – and apply sparingly to the apples of your cheeks. Blend it outwards and slightly upwards for a subtle yet vibrant look.
Tips for Achieving an Authentic Look
Avoiding Overdoing It
Remember that the key to an authentic medieval complexion is subtlety. Avoid using heavy contouring or highlighters as these were not used in the medieval period. Stick to light foundation and a touch of blush to keep it as close to historical accuracy as possible.
Staying True to the Natural Aesthetic
Maintaining a natural aesthetic is crucial. This includes avoiding any modern makeup practices that add artificial shine or texture to the skin. The goal is to replicate the look of naturally flawless and radiant skin, without the appearance of wearing a lot of makeup.
medieval-hair-styles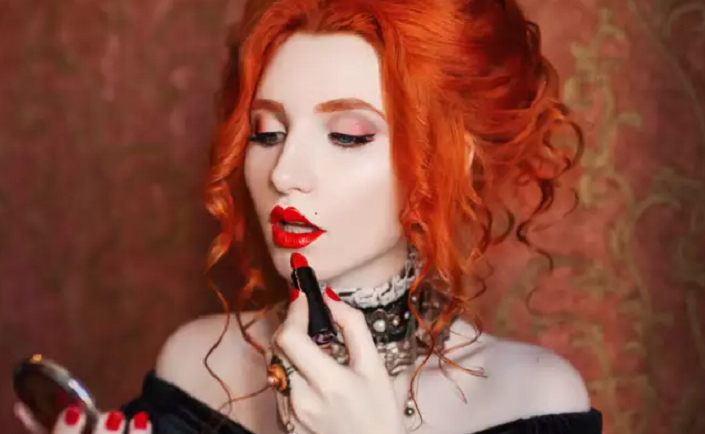 Medieval Makeup Emphasizing the Eyes
With our medieval complexion set, let's shift focus to the windows to the soul — the eyes. In medieval times, the eyes were considered a reflection of one's inner beauty and character. Subtle enhancements were used to draw attention to them.
Darkened Brows and Lashes
Use of Kohl and Other Ingredients
During the medieval period, women darkened their brows and lashes to accentuate their eyes. Kohl was the most common ingredient used for this purpose. It was made from grinding minerals like antimony or galena and was applied using small sticks or bone applicators [4].
Modern-Day Brow Pencils and Mascara
To recreate the darkened brows and lashes of medieval times, you can use modern-day brow pencils and mascara. Choose a brow pencil that matches your hair color. Fill in your brows with light, feathery strokes to mimic natural hair and create a slightly fuller appearance. For lashes, apply a coat of mascara to give them definition. Opt for a mascara that adds length rather than volume, as the goal is to enhance the lashes naturally.
Elongating the Brow
Plucking Techniques of Medieval Women
In the high to late medieval period, a fashionable look was to have elongated and thin eyebrows. Women achieved this by plucking their eyebrows to create an elongated and arched shape. This was believed to give a more refined and noble appearance.
How to Safely Recreate This Look
Modern tweezers can be used to shape your brows, but remember to do this cautiously. Over-plucking can lead to sparse brows. Alternatively, you can use a brow pencil to create the illusion of elongated brows by extending the tail end with light strokes. If you have naturally full brows, you can use a concealer to hide the outer edges of the brows and redraw them with a pencil for the desired shape.
Medieval Makeup Enhancing the Lips
As we continue to explore the allure of medieval beauty, our attention is drawn to an expressive feature — the lips. During the medieval era, lips were adorned with natural hues to portray an image of health and vigor. The desired lip shape was often modest and demure, in sync with the societal norms of the time [5].
Natural Lip Stains
Using Berries and Roots
Medieval women often used natural ingredients to add a hint of color to their lips. Berries, such as raspberries and blackberries, were popular choices. They were crushed and applied directly to the lips. Additionally, alkanet root was used to achieve a deeper red shade.
Modern Lip Tints for an Authentic Feel
Today, we have the luxury of a wide array of lip products, but for an authentic medieval look, opt for lip tints or stains. Choose shades that are natural and resemble the color of berries. To apply, dab the tint onto the center of your lips and use your finger to blend it outwards for a subtle, blotted effect.
Lip Shapes and Contours
Understanding the Desired Shapes in Medieval Times
During the medieval period, the desired lip shape was often small and rounded, resembling a rosebud. This shape was considered dainty and feminine. To achieve this look, women would apply pigment only to the center of the lips and blend it outward very faintly.
Tips on Creating the Look with Lip Liner and Lipstick
To recreate the rosebud lip shape, start by moisturizing your lips. Next, use a lip liner that matches the shade of your lip tint. Focus on outlining the center of your lips, slightly rounding the cupid's bow, and keep the corners less defined. Fill in the lips with the liner and then apply the lip tint as described earlier. Use your finger or a brush to softly blend the color, focusing on keeping the intensity at the center.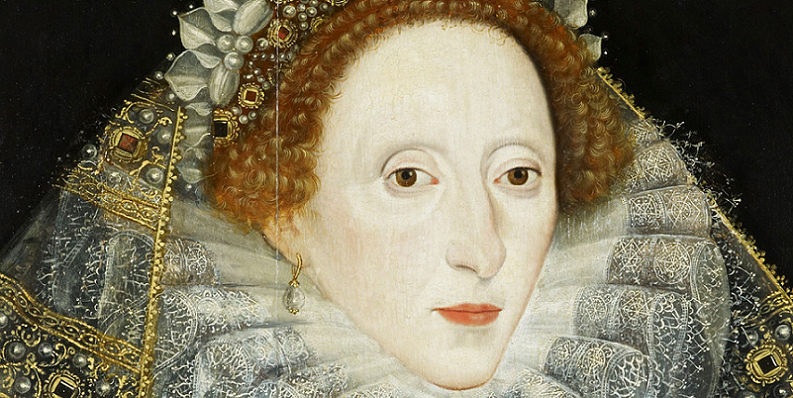 Medieval Hair Styles to Complement the Look
Having mastered the medieval complexion, eyes, and lips, it is now time to turn our attention to the crowning glory — the hair. During the medieval period, hairstyles were not only a reflection of beauty but also of social status and virtue. Elaborate braids, veils, and headdresses were common, and hair was often adorned with jewels and ribbons.
Braided and Tied-Back Styles
Historical Practices and Accessories
In the medieval period, long hair was a symbol of femininity and nobility. Women often wore their hair in intricate braids, sometimes intertwined with ribbons or jewels. Tying back the hair was also common, as it was considered modest and practical.
How to Create Braided Hairstyles with Modern Tools
To recreate a medieval braided hairstyle, start by parting your hair in the center. Choose a braid style such as a French braid, Dutch braid, or simple three-strand braid. You can create one or multiple braids depending on the look you want to achieve. For added authenticity, weave ribbons or strings of beads into the braids. Secure the ends with hair ties and use a hairspray to keep everything in place.
Veils and Headpieces
Significance in Medieval Times
Headpieces, such as circlets and crowns, were worn by noblewomen as a symbol of status. Veils were also common and were often attached to headpieces or worn alone. They were seen as a sign of modesty and virtue.
Crafting a Headpiece and Wearing a Veil
To incorporate a headpiece into your look, you can use a simple circlet or crown, available at costume stores or online. Place it over the crown of your head, allowing your braids or waves to flow down your back.
For a veil, you will need a sheer piece of fabric, such as silk or tulle. You can attach it to a headpiece or simply pin it to your hair. Let it drape over your shoulders and back for an ethereal, medieval look.
Tips for Achieving an Authentic Look
Pay Attention to Detail
Medieval hairstyles were detailed and often intricate. When recreating them, take your time and pay attention to the details, such as the smoothness of the braids or the placement of accessories.
Stay True to the Period
Choose accessories and styles that are in keeping with the medieval aesthetic. Opt for muted, earthy tones for ribbons and natural materials for headpieces. Avoid anything too modern or flashy.
References

[1] History of Beauty: Middle Ages
[2] History of Makeup: The Cosmetic Universe at a Glance
[3] Medieval Beauty
[4] Weird Beauty Tips You'd Get During The Middle Ages
[5] The medieval skincare routine according to the formulations of Madgistra Trotula