The Power of Color: Creating Monochromatic Makeup Looks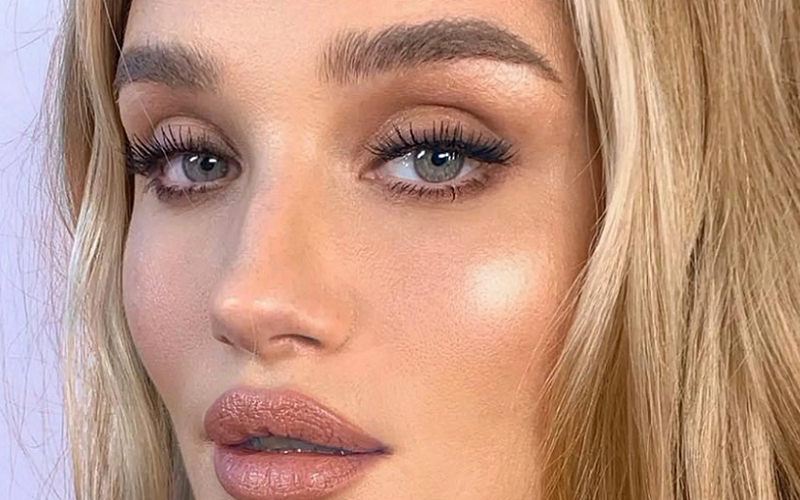 When it comes to makeup, color is our ultimate form of expression. Whether we're channeling our inner bold diva or opting for a subtler, more natural look, the shades we select have a powerful impact on not only how we look but also how we feel.
Monochromatic makeup is not a new concept, but it has gained tremendous popularity in recent years. From celebrities to makeup artists and influencers, monochromatic looks have been gracing red carpets, magazine covers, and social media feeds. This trend is celebrated for its versatility and the ease with which it can be dressed up or down. It offers a polished and put-together look without the need for using too many colors. Whether you are going for a subtle everyday look or a glamorous night-out style, monochromatic makeup can be your go-to option.
The Science Behind Monochromatic Color
As we venture into the realm of monochromatic makeup, it's crucial to understand the science behind colors. This knowledge will enable you to create makeup looks that are not only visually appealing but also resonate with your emotions and complement your skin tone.
Definition of Monochromatic Colors
Before we get into the details, let's define monochromatic colors. In the context of color theory, monochromatic refers to a color scheme that is derived from a single base hue and extended using its shades, tints, and tones. In simpler terms, it involves using different variations of one color. For instance, a monochromatic palette of blue could range from the lightest sky blue to the darkest navy. In makeup, adopting a monochromatic color scheme involves using these variations of a single hue across different elements of the face, such as the eyes, lips, and cheeks, to create a unified look [1].
Psychological Impact of Colors
As we have defined monochromatic colors, it's equally important to understand how colors can affect our mood and psychology.
Color Associations and Emotions
Colors often carry associations and can evoke certain emotions. For example, red is often associated with passion and energy, while blue can evoke feelings of calm and serenity. When you choose a color for your monochromatic makeup look, think about the mood or emotion you want to convey. Are you looking to create a bold and powerful presence? Or are you aiming for a soft, romantic vibe?
How Monochromatic Colors Affect Mood
Utilizing a monochromatic color scheme can have a unique psychological impact. Because the colors are harmonious and come from the same family, monochromatic looks often feel balanced and cohesive. This can create a sense of harmony and sophistication. For example, a monochromatic look in shades of pink might evoke a romantic and gentle feeling, while a monochromatic look in shades of green might evoke a sense of freshness and vitality [2].
Understanding Skin Undertones
A critical aspect of working with colors in makeup is understanding your skin's undertones. Knowing whether your skin has warm, cool, or neutral undertones can significantly influence which colors will look best on you.
Warm, Cool, and Neutral Undertones
Warm undertones are characterized by a golden or yellow hue to the skin. Cool undertones have a pink or bluish tint. Neutral undertones are a balance between warm and cool. You can often determine your undertone by looking at the veins on the inside of your wrist. If they appear green, you likely have warm undertones; if they appear blue or purple, you likely have cool undertones; and if it's hard to tell, you may have neutral undertones.
How Undertones Influence Color Choices
Understanding your undertone is key to selecting the right base color for your monochromatic makeup look. For instance, if you have warm undertones, you might find that monochromatic looks in shades of peach, coral, or gold are particularly flattering. Those with cool undertones might gravitate toward colors like pink, mauve, or silver. If you have neutral undertones, you have a bit more flexibility and can experiment with a wider range of colors [3].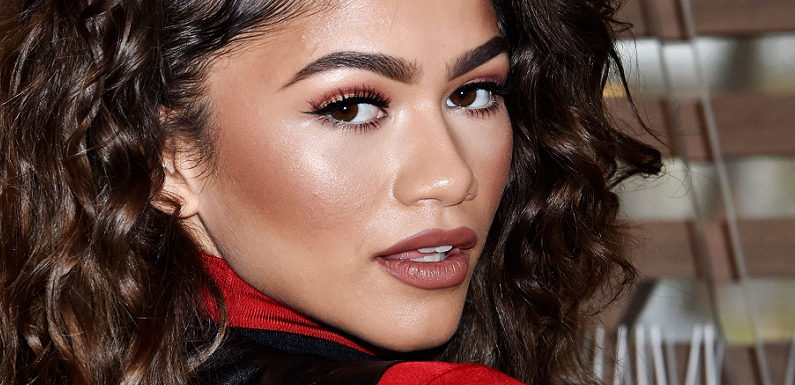 The Basics of Monochromatic Makeup
Now that we've delved into the science of color, let's explore the fundamental techniques of monochromatic makeup. Creating a monochromatic look is an art form that involves understanding harmony, selecting the right base color, playing with variations of that hue, and understanding the importance of texture and balance.
The Concept of Harmony and Unity
One of the primary goals of a monochromatic makeup look is to achieve harmony and unity across the face. Harmony ensures that all elements of the look complement each other, while unity creates a cohesive feel. This doesn't mean that everything needs to match exactly; rather, it's about ensuring that the different elements of your makeup – from your eyeshadow to your lipstick – are in the same color family and work together to create a polished and balanced look.
Selecting a Base Color
The first step in creating a monochromatic look is selecting your base color. This color will set the tone for the rest of your makeup and should be chosen with your skin's undertones and the mood you want to convey in mind, as discussed in the previous section. Whether you opt for a muted taupe, a vibrant coral, or a deep burgundy, make sure it's a color that resonates with you and is suitable for the occasion.
Using Variations of a Single Hue
Once you've selected your base color, the next step is to play with its different shades, tints, and tones. For instance, if you chose pink as your base color, you might use a pale pink on the eyes, a rosy blush on the cheeks, and a deep berry shade on the lips. Experiment with the intensity of the color as well – maybe a softer shade for daytime wear and a more vibrant version for an evening out. This variation within the same hue is what adds depth and interest to your monochromatic look [4].
The Importance of Textures in Monochromatic Looks
Texture plays a pivotal role in adding dimension to a monochromatic look. Using different textures – such as matte, shimmer, and glossy finishes – can keep a monochromatic look from falling flat. For example, a matte eyeshadow paired with a slightly shimmery blush and a glossy lip can create a dynamic and multi-dimensional look even though the colors are in the same family. Don't be afraid to mix and match textures to add layers of depth to your makeup.
The Role of Contrast and Balance
While monochromatic looks rely on a single color family, contrast and balance are still vital. Contrast can be achieved by using lighter and darker shades of the same color, and balance is about ensuring that no one element of the makeup overpowers the others. For instance, if you're using a very bold color on the eyes, you might opt for a slightly muted shade on the lips to ensure balance. Conversely, if you want your lips to be the focus, you could go lighter on the eyes. This interplay of contrast and balance is essential in achieving a refined and polished monochromatic look.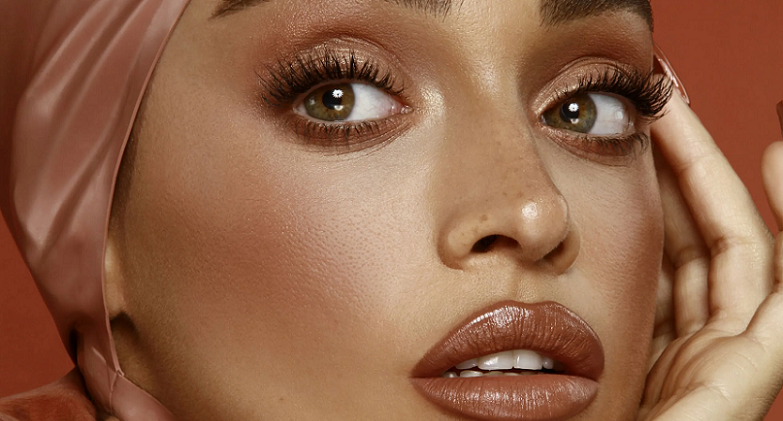 Building Your Monochromatic Makeup Kit
Creating a stunning monochromatic makeup look requires not only the right techniques but also the right tools and products. In this section, we'll guide you through building a versatile monochromatic makeup kit that will allow you to experiment with different looks. From essential makeup products to brushes and tools, we've got you covered.
Essential Makeup Products for Monochromatic Looks
When assembling your monochromatic makeup kit, focusing on versatile products that can be used in various ways is key. Here's a list of essential products to consider:
Eyeshadow Palettes
Invest in eyeshadow palettes that offer a range of shades within a single color family. For instance, if you love pink, look for a palette that offers everything from pale pink to deep rose.
Lipsticks
Choose lipsticks that align with the color themes you are interested in. Creamy formulas can be particularly versatile as they can also be dabbed on the cheeks as blush.
Blushes
Pick blushes that complement your chosen color scheme. Remember, blushes don't have to be overly pigmented; sometimes a subtle wash of color is all that's needed.
Highlighters
Although not colored, highlighters play an essential role in a monochromatic look by adding dimension. Select a highlighter with a subtle sheen that complements your skin tone.
Matching Makeup to Your Skin's Undertone
We touched on the importance of understanding your skin's undertone earlier. When selecting products for your monochromatic makeup kit, keep your undertone in mind. For instance, if you have a warm undertone and are building a kit around peachy tones, opt for a peach with a golden base rather than a pink base [5].
Investing in Quality Brushes and Tools
Having the right tools is just as important as having the right products. Invest in quality brushes that will allow you to apply and blend products seamlessly. Here's a basic list of brushes you should consider including in your kit:
Eyeshadow Brush: For applying eyeshadow evenly.
Blending Brush: Essential for blending eyeshadows and creating a seamless look.
Angled Brush: Useful for defining the eyes or brows with precision.
Blush Brush: For applying blush to the cheeks.
Highlighter Brush: For precise application of highlighter.
Lip Brush: For precise application of lipstick.
In addition to brushes, having a good quality makeup sponge can be invaluable for blending out cream products like blush or for applying foundation as a base for your monochromatic look.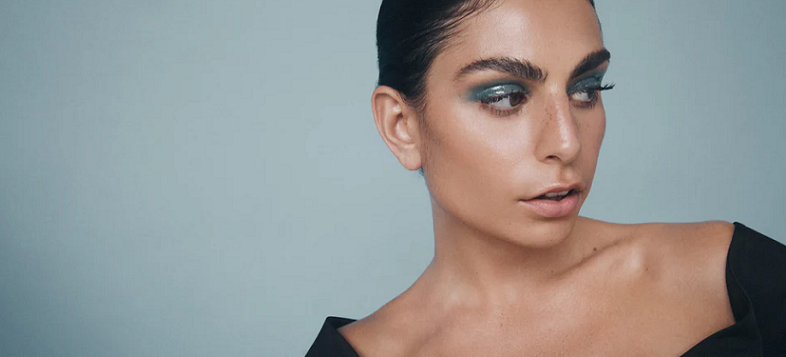 Creating Different Monochromatic Makeup Looks
With your makeup kit assembled and your knowledge of color theory and monochromatic basics in place, it's time to dive into creating various monochromatic makeup looks. Each look can be tailored to suit different occasions, moods, and personal styles. From a classic everyday look to bold, editorial styles, the possibilities are endless.
The Classic Everyday Look
A classic everyday monochromatic look is all about subtlety and grace. It's ideal for work, a day out with friends, or any occasion where you want to look polished without being too bold.
Choosing Your Color
For an everyday look, it's best to opt for colors that are close to your natural skin tone or slightly more vibrant. Neutral browns, soft pinks, and peaches are great options.
Application Tips
Start with a clean, primed face. Apply a light foundation or BB cream as the base.
Choose a light to medium eyeshadow shade and apply it all over the lids. Use a slightly darker shade in the crease for definition.
Apply a blush in the same color family to the apples of your cheeks.
Finish with a lipstick or tinted lip balm that complements the eyes and cheeks.
Remember to blend well for a seamless finish.
The Romantic Date Night Look
When you're headed out for a romantic date night or a special event, a monochromatic look with a bit more intensity can add to the charm of your appearance.
Choosing Your Color
Colors like rose, mauve, or berry are perfect for a romantic look. These colors evoke passion and are incredibly flattering on a range of skin tones.
Application Tips
After applying your base, opt for a medium to dark eyeshadow shade. Blend it well, focusing on the outer corners for a more dramatic effect.
Choose a blush in the same color family, but go lighter than the eyeshadow. This ensures balance.
Finish with a rich, velvety lipstick. You can even add a touch of gloss in the center of the lips for added dimension.
Don't forget to highlight the high points of your face for a radiant glow.
The Bold Editorial Look
For those days when you want to make a statement, or if you're creating looks for a photoshoot, the bold editorial monochromatic look is the way to go.
Choosing Your Color
Don't shy away from bold colors like royal blue, emerald green, or even vibrant orange. The key here is confidence and creativity.
Application Tips
Apply an eyeshadow primer to ensure the vibrant colors pop and stay put.
Go bold with the eyeshadow, extending it beyond the lids for a more editorial look.
Keep the cheeks subtle, using a blush in the same color family but with a much lighter hand.
Choose a lipstick that matches the intensity of your eyeshadow. For an extra bold touch, try an ombre lip with a darker shade on the outer edges and a lighter shade in the center.
Experiment with textures; mixing mattes and shimmers can add an extra layer of drama.
References

[1] Monochrome makeup is the seriously wearable autumn beauty trend that's about to be huge
[2] How to Do Monochromatic Makeup
[3] All the Inspo You Need to Try the Monochromatic Makeup Trend
[4] Monochromatic makeup trend
[5] Monochromatic Makeup Is The Easiest Way To Upgrade Your Look