The Art of Tightlining: A Deep Dive into This Underused Eyeliner Technique
Imagine being able to make your eyes appear larger, your eyelashes fuller, and your whole look seamlessly natural or stunningly dramatic. Sounds alluring, doesn't it? Tightlining is an age-old makeup artistry technique that has been gracing faces for centuries. While eyeliner, in general, holds a beloved place in the cosmetic world, tightlining tends to take a back seat. This unsung hero, however, can transform your look in subtle yet powerful ways.
Introduction to Eyeliner and Tightlining
Tightlining, also known as invisible eyeliner, is a makeup technique in which eyeliner is applied to the waterline and the base of the eyelashes. The primary goal is to fill in the gaps between the lashes, creating an illusion of fuller, thicker lashes and more defined eyes, all without the obvious appearance of wearing eyeliner.
Tightlining is by no means a modern invention. In fact, this art form has been in practice for centuries. The ancient Egyptians, known for their iconic kohl-lined eyes, are often credited with pioneering tightlining. For them, eyeliner was not just a cosmetic enhancement but also served spiritual and protective purposes. The Egyptians believed that lining the eyes could ward off evil spirits and protect the soul. In more recent history, Old Hollywood stars of the 20th century, like Audrey Hepburn and Marilyn Monroe, relied on tightlining to give their eyes that glamorous, doe-eyed look on the silver screen.
The use of eyeliner is a fundamental component in makeup artistry. It holds the power to transform the shape and perceived size of the eyes, and can be the defining factor in many makeup looks, from the sultry smokey eye to the classic winged liner. While most makeup lovers are familiar with traditional eyeliner applications, tightlining brings a level of subtlety and polish that can elevate a look to professional standards.
What is Tightlining?
Tightlining involves carefully applying eyeliner to the waterline, which is the inner rim of the eyelids, as well as to the base of the eyelashes. The idea is to fill in any gaps between the lashes to create an illusion of fuller and more defined eyes. Unlike traditional eyeliner applications that are more visible, tightlining is subtle and can sometimes be almost invisible, which is why it's also referred to as "invisible eyeliner." This technique can be done with various eyeliner formulas, including pencil, gel, and liquid, depending on the desired effect and personal preference [1].
Comparison to Other Eyeliner Techniques
As we delve into the realm of eyeliners, it's important to note that tightlining is just one of the many techniques that makeup enthusiasts utilize. Let's see how tightlining compares to other popular eyeliner techniques.
Waterlining
Waterlining is often confused with tightlining, but there is a subtle difference. Waterlining involves applying eyeliner only to the waterline, while tightlining includes the waterline as well as the base of the lashes. Waterlining can make the eyes look more awake and is less focused on creating the illusion of fuller lashes.
Winged Liner
The winged liner, or cat-eye, is a classic eyeliner technique where the eyeliner is drawn along the upper lash line and extends outwards past the outer corner of the eye, creating a 'wing'. This is a more dramatic and noticeable eyeliner style compared to the subtlety of tightlining.
Smudged Liner
Smudged liner is a technique where eyeliner is applied to the lash line and then smudged out for a smoky, sultry look. This is a softer, more blended look compared to the clean lines of tightlining and is often used for creating dramatic evening looks.
The Appeal of Tightlining
So, why should you consider tightlining? One of the main appeals of this technique is its versatility. Tightlining can be worn on its own for a natural look or combined with other eyeliner techniques for a more dramatic effect. Moreover, because it focuses on the base of the lashes and the waterline, it does not take up eyelid space, making it particularly beneficial for those with hooded eyes or smaller eyelids. It is also a great way to add definition to the eyes without making it obvious that you are wearing eyeliner, making it a favorite technique for those seeking a more refined, understated elegance in their makeup [2].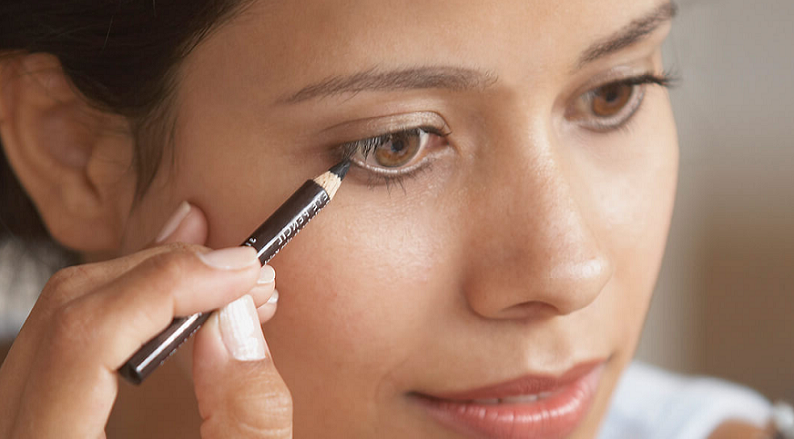 The Benefits of Tightlining
Now that we understand what tightlining is and how it compares to other eyeliner techniques, let's explore the benefits that this understated makeup artistry technique brings to the table. From enhancing natural beauty to adding versatility in makeup looks, tightlining can be a game-changer. Whether you are looking for a subtle upgrade to your everyday makeup or want to add a professional touch to a dramatic look, tightlining is your secret weapon.
Enhancing Natural Beauty
One of the most significant advantages of tightlining is its ability to enhance your natural features without making it obvious that you're wearing makeup.
Making Eyes Appear Bigger
By darkening the base of your eyelashes and your waterline, tightlining creates an illusion of depth and contrast. This adds definition to your eyes and makes them appear larger and more open.
Creating a Fuller Lash Line
Tightlining fills in the gaps between your eyelashes. By doing this, it creates an illusion of denser lash roots, giving the impression of fuller and thicker lashes without the need for falsies.
Versatility in Makeup Looks
Tightlining is not just for natural looks; it's incredibly versatile and can be incorporated into various makeup styles [3].
Natural Everyday Looks
For an everyday look, tightlining can be used alone to add definition to the eyes subtly. It's perfect for those days when you want to look put-together without wearing a full face of makeup.
Dramatic Evening Looks
When creating a dramatic evening look, tightlining can be combined with other eyeliner techniques, eyeshadow, and mascara to add depth and intensity. It serves as a base that enhances other eye makeup, ensuring that your eyes are the star of the show.
Longevity and Smudge Resistance
Tightlining is also renowned for its staying power. Because the product is applied close to the base of the lashes, it's less likely to smudge or wear off as quickly as traditional eyeliner applied on the lids. This makes tightlining an excellent option for long events or days when you need your makeup to stay in place for an extended period.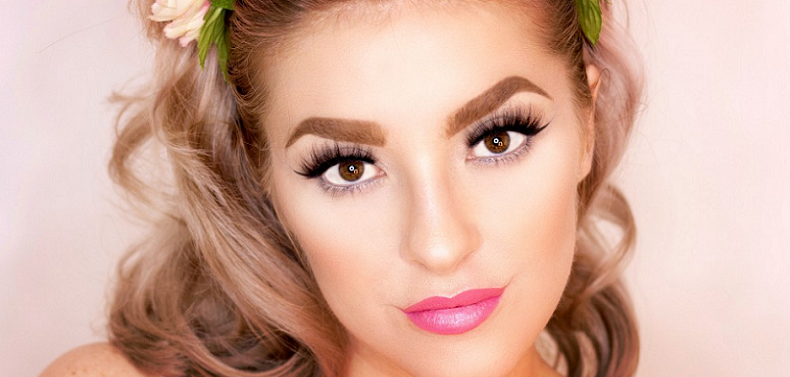 Tools and Products for Tightlining
As with any makeup technique, having the right tools and products is essential for achieving the best results. When it comes to tightlining, the choice of eyeliner, brushes, and other accessories can make a significant difference in the ease of application and the final look.
Choosing the Right Eyeliner
Selecting the right eyeliner formula is crucial for tightlining. It not only affects the ease of application but also the longevity and finish of your look. There are primarily three types of eyeliners that can be used for tightlining: pencil, gel, and liquid.
Pencil Eyeliner
Pencil eyeliners are often a popular choice for tightlining due to their ease of use and control. It's important to choose a pencil that is soft enough to glide smoothly but not too soft that it smudges easily. Retractable pencils or kohl liners are often well-suited for this technique.
Gel Eyeliner
Gel eyeliners are excellent for tightlining, especially if you're looking for a more intense or long-lasting look. They usually come in pots and require a brush for application. When choosing a gel liner, opt for one that is smudge-proof and has a creamy consistency for easier application.
Liquid Eyeliner
Liquid eyeliners are less commonly used for tightlining, mainly because they can be trickier to apply to the waterline and may cause irritation for some. However, for those who have mastered the art of using liquid liner and want an ultra-defined, sharp look, it can be a viable option [4].
Brushes and Applicators
When using gel eyeliners, or if you prefer to apply a pencil liner with a brush for more precision, choosing the right brush is crucial.
Angled Liner Brush: This brush has an angled tip which allows for precise application. It's especially useful if you want to extend the tightlining to a small wing.
Flat Definer Brush: This brush has a flat, squared-off tip, which is excellent for pressing the product into the lash line.
Pointed Liner Brush: This brush has a fine, pointed tip and is great for applying product to the waterline.
Recommended Products and Brands
Now let's take a look at some highly-regarded products and brands that are favored by makeup artists and enthusiasts for tightlining.
Pencil Eyeliner: Urban Decay 24/7 Glide-On Eye Pencil is known for its creamy texture and long-lasting formula.
Gel Eyeliner: Bobbi Brown Long-Wear Gel Eyeliner is celebrated for its smooth application and budge-proof wear.
Liquid Eyeliner: Stila Stay All Day Waterproof Liquid Eyeliner has a fine tip and a formula that's perfect for those who prefer liquid liners for tightlining.
Brushes: Sigma Beauty offers a range of high-quality eyeliner brushes, including the E65 Small Angle Brush and the E15 Flat Definer Brush.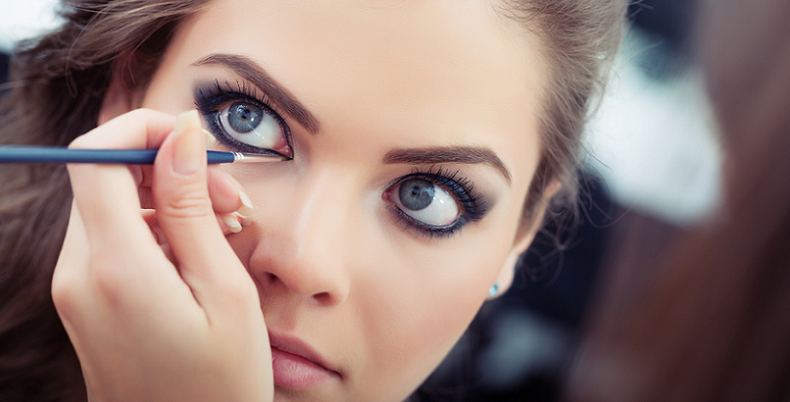 Step-By-Step Guide to Tightlining
Now that we're equipped with the knowledge and tools needed for tightlining, it's time to dive into the practical aspect of this technique. Whether you are new to tightlining or looking to hone your skills, this step-by-step guide will walk you through the process to ensure that you achieve the perfect tightlined look.
Preparing Your Eyes
Before you start tightlining, it's essential to prepare your eyes. This will ensure that the eyeliner applies smoothly and stays in place.
Clean and Dry Your Eyelids
Make sure your eyelids are clean and free of any oils or residue. Use a gentle cleanser and pat your lids dry.
Apply Primer
Apply an eyeshadow primer to your eyelids. This will help the eyeliner adhere better and prevent it from smudging throughout the day.
Optional: Apply Eyeshadow
If you're planning to wear eyeshadow, apply it before you begin tightlining. This way, the tightlining will blend seamlessly with the rest of your eye makeup.
Applying the Eyeliner
Now, let's get into the main event – applying the eyeliner. This is where precision and patience come into play.
Choose Your Eyeliner
Select the eyeliner you will be using – be it pencil, gel, or liquid, based on your preference and the look you are going for.
Tilt Your Head Back Slightly
Tilt your head back slightly and look down into a mirror. This will expose the base of your lashes, making it easier to tightline.
Gently Lift Your Eyelid
Using your non-dominant hand, gently lift your eyelid to expose the waterline.
Apply Eyeliner to the Upper Waterline
Using your chosen eyeliner, gently apply it to the upper waterline. Make sure to get the product between the lashes. Be careful not to poke your eye.
Apply Eyeliner to the Base of the Lashes
Next, apply the eyeliner to the base of your upper lashes. This will make your lashes look fuller.
Finishing Touches
You're almost there! Let's talk about the finishing touches to perfect your tightlining.
Check for Gaps
Take a close look and check if there are any gaps or areas that you missed. If needed, go back in and fill in any spaces to ensure an even application.
Clean Up
If you made any mistakes or if there's any smudging, clean up with a cotton swab dipped in makeup remover.
Apply Mascara
Finish the look by applying mascara to your lashes. This will further enhance the effect of tightlining, making your lashes look even more voluminous and your eyes more defined.
Set Your Makeup
If you want to ensure your tightlining stays in place all day, consider setting your eye makeup with a setting spray.
Tips for Perfect Tightlining
Keep your hands steady by resting your elbow on a table.
If your eyes are sensitive, opt for a hypoallergenic eyeliner.
Regularly sharpen pencil eyeliners to ensure precise application.
Practice makes perfect – don't get discouraged if it doesn't come out perfect the first time.
References

[1] How to Tightline Your Eyes With Eyeliner, Step-by-Step
[2] This 4-Step Tightlining Tutorial Will Help You Master the Tricky Eyeliner Technique
[3] How to Tightline Eyes
[4] What 'Tightlining' Is, The Makeup Trick That'll Make Your Eyes Pop