The Benefits of White Willow Bark in Natural Skincare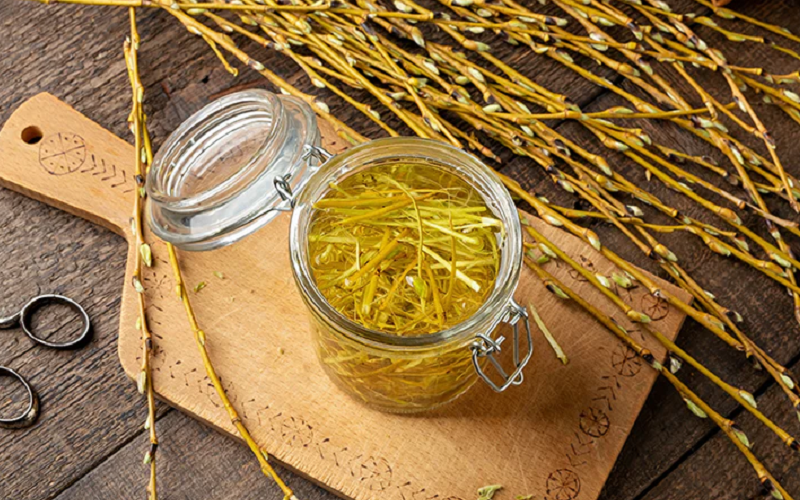 The ancients didn't have access to the plethora of skincare products we do, but what they had was an intimate knowledge of the healing powers of nature. White Willow Bark, known as nature's aspirin, has been used for ages to relieve pain and inflammation. In recent years, this mighty bark has found its rightful place in the realm of natural skincare. If you're seeking to infuse your skincare routine with the goodness of natural ingredients, then you're in the right place.
Understanding White Willow Bark
Before we dive into the skincare benefits of white willow bark, it's crucial to understand what it is and the key components that make it so effective.
What Is White Willow Bark?
White Willow Bark hails from the majestic White Willow Tree. But what is the White Willow Tree, and what role has this bark played historically?
Description of the White Willow Tree
The White Willow Tree, or Salix alba, is a species of willow native to Europe and Western and Central Asia. It's known for its striking appearance, with long, slender leaves and a bark that appears silvery-white, giving the tree its name. The tree typically grows near water bodies and has been valued for centuries due to the medicinal properties of its bark.
Historical Uses of White Willow Bark
Historically, white willow bark was widely used for its therapeutic properties. Its usage dates back to ancient civilizations, including the Egyptians and Greeks. They recognized the bark's ability to alleviate pain and reduce fevers. In traditional European herbal medicine, white willow bark was often used as an anti-inflammatory and pain-reliever. It's not just history; even today, the bark continues to be a vital component in various traditional medicine systems.
Key Components of White Willow Bark
White Willow Bark is much more than just a piece of tree bark. It's packed with a variety of compounds that contribute to its effectiveness in skincare and beyond [1].
Salicin and Its Conversion to Salicylic Acid
One of the most vital components in white willow bark is salicin. When ingested, salicin is converted into salicylic acid in the body. This compound is well-known for its anti-inflammatory and pain-relieving properties. In skincare, salicylic acid is revered as a beta hydroxy acid (BHA) that can exfoliate the skin, combat acne, and reduce inflammation.
Flavonoids, Tannins, and Other Phytochemicals
In addition to salicin, white willow bark also contains flavonoids and tannins. Flavonoids are antioxidants that protect the skin from environmental stressors and can help improve the skin's overall appearance. Tannins have astringent properties, which can help tighten the skin and reduce the appearance of pores. The combination of these phytochemicals makes white willow bark a powerhouse ingredient in natural skincare.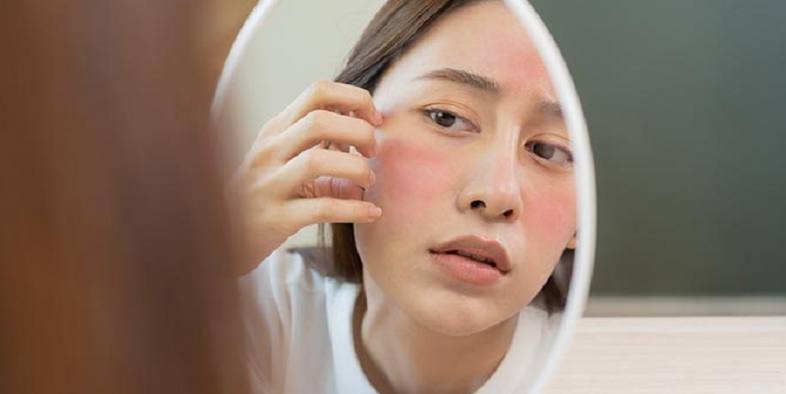 The Skin-Boosting Benefits of White Willow Bark
With its rich content of salicin, flavonoids, and tannins, white willow bark can tackle a range of skin concerns, from inflammation to aging.
Anti-Inflammatory Properties
Inflammation can be a significant factor behind numerous skin issues. Thankfully, white willow bark comes to the rescue with its impressive anti-inflammatory properties [2].
Reducing Redness and Irritation
Whether it's a bout of sensitivity, an allergic reaction, or merely the skin's response to environmental aggressors, redness and irritation can make the skin appear unhealthy. White willow bark, with its salicin content, helps calm the skin by reducing inflammation, thereby diminishing redness and irritation.
Alleviating Symptoms of Skin Conditions like Eczema and Psoriasis
White willow bark can be particularly beneficial for those with skin conditions such as eczema and psoriasis. These conditions are characterized by inflammation, and the anti-inflammatory properties of white willow bark can provide relief from itching and irritation associated with them.
Exfoliation and Pore Cleansing
Exfoliation is an essential part of any skincare routine. White willow bark's salicylic acid content makes it a natural exfoliant, which aids in keeping the pores clean and skin refreshed [3].
The Role of Salicylic Acid in Exfoliation
Salicylic acid, derived from the salicin in white willow bark, is a beta hydroxy acid (BHA). BHAs are oil-soluble, allowing them to penetrate deep into the pores and dissolve the dead skin cells and sebum that can lead to acne and blackheads. This exfoliating action helps in rejuvenating the skin and giving it a healthy glow.
Prevention of Acne and Breakouts
By keeping the pores clean, white willow bark also plays a crucial role in preventing acne and breakouts. Its anti-inflammatory properties further aid in reducing the redness and swelling that often accompany acne.
Anti-Aging Effects
White willow bark isn't just for those battling acne or inflammation; it's also a boon for aging skin.
Protection Against Environmental Damage
The antioxidants in white willow bark, especially the flavonoids, protect the skin from environmental damage. By neutralizing free radicals, these antioxidants prevent the breakdown of collagen and elastin, which are essential for the skin's firmness and elasticity.
Promoting Collagen Production and Skin Elasticity
Furthermore, the salicylic acid in white willow bark stimulates cellular renewal. By encouraging the shedding of old skin cells, it makes way for the production of new cells and promotes collagen production. This process helps in maintaining the skin's elasticity and reduces the appearance of wrinkles and fine lines.
Antioxidant Properties
Beyond its anti-aging benefits, the antioxidant properties of white willow bark have more to offer [4].
Combating Free Radicals
Free radicals are one of the skin's worst enemies, contributing to premature aging, dullness, and uneven skin tone. The antioxidants in white willow bark combat these free radicals, preventing them from causing damage to the skin.
Improving Skin Tone and Texture
By fighting free radicals and promoting cell renewal, white willow bark not only combats aging but also improves the skin's tone and texture. With regular use, it can help to even out the complexion and give the skin a smoother appearance.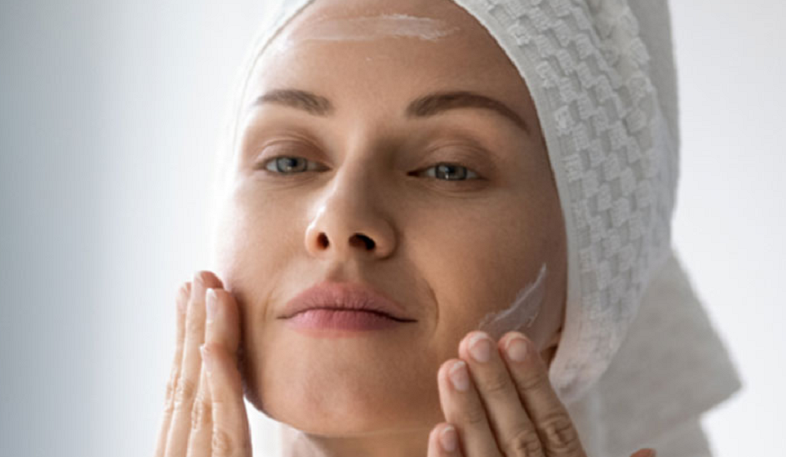 Incorporating White Willow Bark into Your Skincare Routine
With the myriad benefits that white willow bark brings to the table, you might be eager to incorporate it into your skincare routine. However, to make the most of this natural wonder, it's essential to know how to choose the right products and use them effectively.
Selecting the Right Products
With an abundance of skincare products on the market, selecting the right ones can be daunting. It's important to focus on ingredient lists, concentrations, and brand credibility when choosing white willow bark products.
Ingredient Lists and Concentrations
When selecting a product with white willow bark, examine the ingredient list carefully. White willow bark or its derivatives, like salicin or willow bark extract, should be listed towards the top, indicating a higher concentration. Also, look for products that have a synergistic blend of ingredients that can enhance the benefits of white willow bark.
Evaluating Brand Credibility and Certifications
It's essential to choose products from reputable brands that value quality and transparency. Look for certifications such as organic, cruelty-free, or other third-party verifications that indicate the brand's commitment to ethical and quality standards.
How to Use White Willow Bark Products
Once you've selected the right products, it's essential to use them correctly to reap the benefits without causing irritation to the skin [5].
Suggested Usage Frequencies
For most people, using white willow bark products 2-3 times a week can be effective. However, this can vary depending on your skin type and the specific product. Always start with the lowest frequency and gradually increase if needed, while observing how your skin responds.
Complementing with Other Skincare Ingredients
White willow bark can be used alongside other skincare ingredients to boost its effects. For instance, combining it with hyaluronic acid can provide both exfoliation and hydration. However, be cautious when using it with other exfoliants like alpha hydroxy acids, as this could potentially irritate the skin.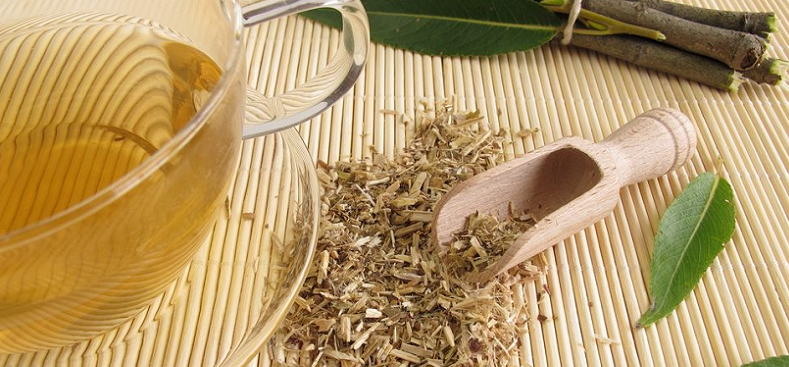 White Willow Bark DIY Skincare Recipes
If you're into DIY skincare, you can also make your own products using white willow bark powder. Here are a couple of simple recipes to get you started.
White Willow Bark Face Mask
Ingredients:
1 tbsp white willow bark powder
2 tbsp green clay
Enough water to form a paste
Instructions:
Mix the white willow bark powder and green clay in a bowl.
Gradually add water until a thick paste is formed.
Apply the paste to your face, avoiding the eye area.
Leave on for 10-15 minutes, then rinse off with warm water.
White Willow Bark Toner
Ingredients:
1 tsp white willow bark powder
1 cup boiling water
Optional: A few drops of essential oil (e.g., lavender or tea tree)
Instructions:
Place the white willow bark powder in a heatproof container.
Pour boiling water over the powder and let it steep for 30 minutes.
Strain the liquid and let it cool.
Optional: Add a few drops of your chosen essential oil.
Transfer to a clean bottle and store in the refrigerator for up to two weeks.
To use, apply with a cotton pad to clean skin.
References

[1] Ingredient Spotlight: Willow Bark Extract Benefits In Skin Care
[2] White Willow Bark Salix Alba Bark Extract (Source of Salicylic Acid)
[3] An evaluation of the effect of a topical product containing salicin on the visible signs of human skin aging
[4] Efficacy and Safety of White Willow Bark (Salix alba) Extracts
[5] Willow Bark: Purported Benefits, Side Effects & More