Digging Deeper: Understanding the Role of pH in Skincare Products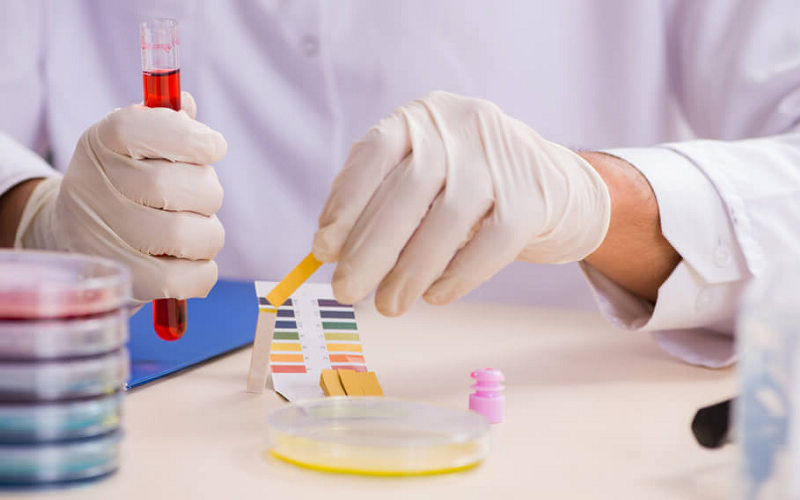 Beauty science exploration involves unearthing the secrets behind the coveted radiant skin, and it's all about balance. But wait, not the kind you might be thinking of. We are not talking about just juggling cleansers, moisturizers, and serums. We are diving into the fascinating world of pH balance and its monumental role in the realm of skincare. Our skin is a complex ecosystem that thrives in a slightly acidic environment. However, with the plethora of skincare products lining our bathroom shelves, understanding which ones maintain or disrupt this delicate balance can be as confusing as a high school chemistry class.
Introduction to pH and Skincare
Before we head deep into the world of skincare, let's first understand what pH actually means. The term pH stands for "potential of hydrogen". It's a measure of the hydrogen ion concentration in a solution, and it tells us how acidic or alkaline that solution is. In the context of skincare, this "solution" refers to the products we apply to our skin, as well as the natural fluids and oils on the skin's surface.
Importance of pH Balance in Skincare
Now, you might be wondering, why is pH balance so important in skincare? The pH level of our skin affects its ability to ward off bacteria, infections, and other irritants. It's also closely linked to the skin's moisture levels and overall texture. An imbalance in the skin's pH can lead to a host of skin problems such as dryness, irritation, acne, and premature aging.
Brief Overview of the Role of pH in Skincare Products
Skincare products, like cleansers, toners, and moisturizers, come with their own pH levels. Using a product that is too acidic or too alkaline can disrupt the skin's natural pH balance. Knowing the pH levels of your skincare products and understanding how they interact with your skin can help you make informed choices and cultivate a more effective skincare routine.
The Science Behind pH Levels
To truly appreciate the role of pH in skincare, we need to familiarize ourselves with the science behind pH levels. This involves understanding the pH scale, the natural pH level of human skin, and how skincare products can alter this pH.
Explanation of the pH Scale
The pH scale is a measure that ranges from 0 to 14 and is used to determine how acidic or alkaline a substance is. Understanding this scale will help us make sense of the pH levels of our skin and the products we use [1].
Range from 0-14
On the pH scale, a value of 7 is considered neutral—this is where pure water falls. Any value below 7 is acidic, and any value above 7 is alkaline or basic. The scale is logarithmic, which means that each step represents a tenfold change. For instance, a substance with a pH of 4 is ten times more acidic than a substance with a pH of 5.
Acidic, Neutral, and Alkaline pH Levels
It's crucial to note that neither extreme—acidic or alkaline—is inherently good or bad. It all depends on the context. For example, our stomachs are extremely acidic (with a pH around 2) to break down food effectively, while our blood is slightly alkaline (with a pH of around 7.4) for optimal physiological function. Similarly, different skincare products have different optimal pH levels, as we'll explore in later sections.
The Natural pH Level of Human Skin
Our skin, like other parts of the body, has its own natural pH level. It plays a crucial role in maintaining the skin's overall health and its ability to ward off harmful bacteria and irritants [2].
Acid Mantle: The Skin's Protective Barrier
On the surface of our skin, there is a thin protective layer known as the 'acid mantle.' It's a mixture of sebum (natural skin oils), sweat, and dead skin cells, and it has a slightly acidic pH—usually between 4.5 and 5.5. This mild acidity helps to keep harmful bacteria at bay and lock in essential moisture and nutrients.
Maintaining the Balance for Healthy Skin
Maintaining this mildly acidic environment is crucial for healthy skin. A shift towards alkalinity can disrupt the acid mantle, leaving the skin vulnerable to bacteria, infections, and moisture loss. Conversely, if the skin becomes too acidic, it can lead to increased skin sensitivity, inflammation, and premature aging.
How Skincare Products Can Alter Skin's pH
The products we apply on our skin can significantly affect its pH level. Some products are formulated to match the skin's natural pH, while others may be more acidic or alkaline.
Effects of Using Products with High pH
Skincare products with a high pH (alkaline) can disrupt the skin's acid mantle, leading to dryness, irritation, and a heightened risk of bacterial infection. Examples include some types of soap and cleansers.
Effects of Using Products with Low pH
On the other hand, using products with a low pH (acidic) can also cause issues such as redness, peeling, and irritation, especially for individuals with sensitive skin. However, certain low pH products, like exfoliants and toners, can have benefits when used correctly.

Importance of pH in Specific Skincare Products
Different skincare products have varying pH levels, and understanding how these levels interact with your skin is key to achieving optimal results.
Cleansers
Cleansers are an essential part of any skincare regimen as they help to remove dirt, oils, and impurities from the skin's surface. However, not all cleansers are created equal, and the pH level can significantly impact their effectiveness and compatibility with your skin [3].
The Dangers of Using Alkaline Cleansers
Traditional soaps and some cleansers have an alkaline pH, which can disrupt the skin's natural acid mantle. This disruption can cause the skin to become dry, irritated, and more susceptible to bacterial infections. If you've ever felt your skin to be tight or squeaky after cleansing, it might be due to an alkaline cleanser.
The Benefits of Using pH-Balanced Cleansers
Using a cleanser with a pH close to the skin's natural pH (around 4.5 to 5.5) helps to preserve the integrity of the acid mantle. pH-balanced cleansers cleanse effectively without stripping the skin of its natural oils, resulting in a softer, healthier complexion.
Toners
Toners are designed to balance the skin's pH and prepare it for other skincare products. Historically, toners were used to restore pH balance after cleansing, but today's pH-balanced cleansers often make this less necessary. Nevertheless, toners can still play a role in a skincare routine.
How Acidic Toners Can Benefit Skin
Some toners are mildly acidic and contain active ingredients like alpha hydroxy acids (AHAs) or beta hydroxy acids (BHAs). These toners can help exfoliate the skin, brighten the complexion, and improve the appearance of pores.
Precautions When Using Acidic Toners
While acidic toners can offer benefits, it's essential to use them with caution. Overuse can lead to skin sensitivity and irritation. It's advisable to gradually incorporate them into your routine and always follow with a moisturizer to lock in hydration.
Moisturizers
Moisturizers are vital for keeping the skin hydrated and plump. The pH of your moisturizer can affect how effectively it performs these tasks.
The Role of pH in Hydration and Moisturization
Moisturizers that are close to the skin's natural pH help to reinforce the acid mantle, promote healthy skin barrier function, and keep the skin hydrated. They can also soothe the skin and reduce irritation.
Choosing the Right Moisturizer for Your Skin Type
Selecting a moisturizer should take into account both your skin type and the product's pH level. If you have sensitive skin, a pH-balanced, fragrance-free moisturizer may be ideal. For oily skin, opt for a lightweight, non-comedogenic formula.
Exfoliants
Exfoliation is the process of removing dead skin cells from the surface of the skin. Chemical exfoliants, in particular, are highly dependent on pH.
Chemical Exfoliants and pH Dependency
Chemical exfoliants, such as AHAs and BHAs, work best at a low pH, as this allows them to penetrate the skin effectively. However, this acidity means that they must be used carefully to avoid irritation.
The Importance of pH in Achieving Effective Exfoliation
A well-formulated chemical exfoliant with an appropriate pH can help improve skin texture, reduce the appearance of fine lines, and brighten the complexion. Be sure to follow the instructions and not over-exfoliate, as this can damage the skin barrier.
Sunscreens
Protecting your skin from the sun's harmful rays is essential. The pH of your sunscreen can impact its efficacy.
The Impact of pH on Sunscreen Efficacy
A sunscreen with a pH close to the skin's natural pH can not only protect your skin from UV rays but also support the skin's barrier function. Some sunscreens also contain antioxidants that perform best at certain pH levels.
Tips for Selecting a pH-Balanced Sunscreen
Look for broad-spectrum sunscreens that protect against both UVA and UVB rays and have a pH that complements your skin. Additionally, consider your skin type and any specific needs or sensitivities when making your selection.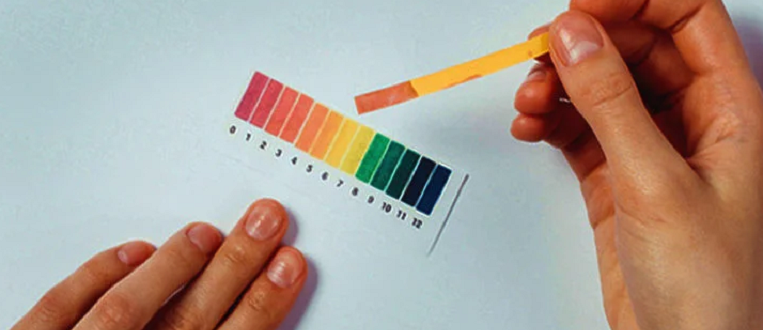 Addressing Skin Concerns with pH-Balanced Products
Whether you're dealing with acne, dryness, sensitivity, or signs of aging, the pH of the products you choose can make a substantial difference in the efficacy of your skincare regimen [4].
Combatting Acne
Acne is a common skin concern that can be exacerbated by an imbalance in the skin's pH. Using pH-balanced products can help in keeping acne under control.
The Role of pH in Acne Development
An alkaline environment can encourage the growth of acne-causing bacteria and increase skin inflammation. Using skincare products that are too alkaline can therefore contribute to acne development.
Choosing pH-Balanced Products for Acne-Prone Skin
Opt for a gentle, pH-balanced cleanser to prevent disrupting the acid mantle. Incorporate a mildly acidic toner containing salicylic acid (a BHA) to exfoliate and unclog pores. Also, use a lightweight, non-comedogenic moisturizer to keep the skin hydrated without clogging the pores.
Relieving Dry Skin
Dry skin can be a result of a damaged skin barrier, and maintaining the correct pH is essential for barrier repair and hydration.
How pH Affects Dry Skin
When the skin's pH becomes too alkaline, it loses its ability to retain moisture, leading to dryness and flakiness.
Selecting pH-Balanced Products for Dry Skin
Choose a cleanser with a pH close to the skin's natural pH to avoid stripping the skin of its natural oils. Invest in a rich, pH-balanced moisturizer containing ceramides and hyaluronic acid to reinforce the skin barrier and lock in moisture.
Soothing Sensitive Skin
Sensitive skin requires gentle care, and maintaining the right pH can minimize irritation and redness [5].
pH Imbalance and Skin Sensitivity
An imbalance in skin pH can weaken the skin barrier, making sensitive skin more prone to irritation from environmental factors and products.
Picking pH-Balanced Products for Sensitive Skin
Opt for fragrance-free, pH-balanced products. A mild cleanser and a soothing moisturizer with ingredients like aloe vera or chamomile can help calm the skin.
Fighting Signs of Aging
As we age, the skin naturally becomes more alkaline, which can contribute to wrinkles and loss of elasticity. Using pH-balanced products can help combat these signs of aging.
The Connection Between pH and Aging
With age, the acid mantle weakens, and the skin's pH increases. This can lead to a loss of firmness, wrinkles, and a dull complexion.
Incorporating pH-Balanced Anti-Aging Products
Use a mild, pH-balanced cleanser and incorporate products with alpha-hydroxy acids (AHAs) to promote cell turnover. A moisturizer with retinol, peptides, and antioxidants can also help in improving skin elasticity and reducing wrinkles. Ensure these products are pH-balanced to avoid unnecessary irritation.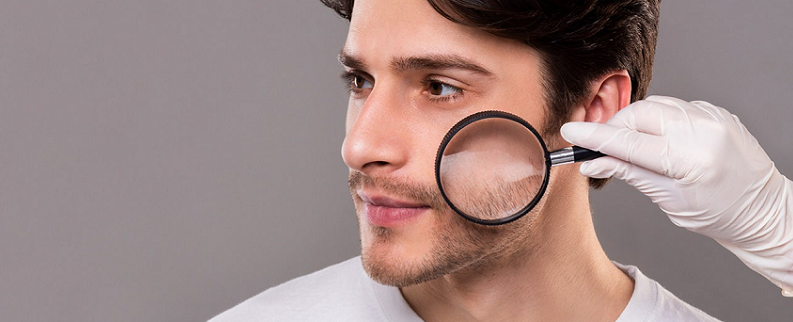 Practical Tips for Maintaining Skin's pH Balance
Having explored the role of pH in skincare products and how it can address various skin concerns, it's time to put this knowledge into practice. Maintaining your skin's pH balance is an ongoing process that requires consistency and awareness.
Regularly Monitor Your Skin's Condition
Being attuned to the state of your skin is fundamental. By regularly monitoring your skin's condition, you can make more informed decisions about the products you use.
Understanding Your Skin Type
Knowing whether your skin is oily, dry, combination, sensitive, or normal is crucial. This knowledge will guide you in selecting products that are suitable for your skin type and pH balance.
Observing Changes and Adjusting Your Routine
Pay attention to how your skin reacts to different products and environments. If you notice changes such as dryness, irritation, or breakouts, it might be time to reassess and adjust your skincare routine.
Choose pH-Balanced Products
Selecting products that have a pH close to the natural pH of your skin can help in maintaining the integrity of the acid mantle and promoting skin health.
Reading Product Labels
Check product labels for information on pH levels. Some brands specify the pH of their products, making it easier for consumers to make informed choices.
Opting for Gentle Cleansers and Moisturizers
When in doubt, opt for gentle, fragrance-free cleansers and moisturizers as they are less likely to disrupt the skin's pH balance.
Avoid Over-Exfoliating
While exfoliation can be beneficial for the skin, overdoing it can disrupt the skin's pH balance and cause irritation.
Moderation is Key
Limit chemical exfoliation to once or twice a week, and be gentle if you are using a physical exfoliant.
Pay Attention to Your Skin's Response
If you notice redness, sensitivity, or peeling after exfoliating, it might be a sign that you are over-exfoliating or that the product is too harsh for your skin.
Incorporate a Balanced Diet
What you consume can also affect your skin's pH balance. Eating a balanced diet can contribute to healthier skin.
Consuming Fresh Fruits and Vegetables
Incorporate fresh fruits and vegetables into your diet as they are rich in antioxidants and can help to maintain healthy skin.
Drinking Plenty of Water
Staying hydrated by drinking plenty of water is essential for maintaining skin's elasticity and supporting the acid mantle.
Seek Professional Advice
If you are uncertain about how to maintain your skin's pH balance or if you have persistent skin issues, don't hesitate to seek professional advice.
Consulting a Dermatologist
A dermatologist can offer expert advice and recommend products or treatments that are suitable for your skin type and concerns.
Getting Personalized Skincare Recommendations
Consider getting a personalized skincare consultation. Some professionals offer in-depth skin analyses and tailor skincare routines based on individual needs.
References

[1] The Ultimate Guide to pH and Your Skin
[2] The Relation of pH and Skin Cleansing
[3] Skin pH: From Basic Science to Basic Skin Care
[4] Optimizing Surface pH for Skin Health
[5] What Is Skin pH? How to Tell if Yours Is Healthy, and Why It Matters