Beauty Secrets from the Amazon Rainforest: Indigenous Skincare Practices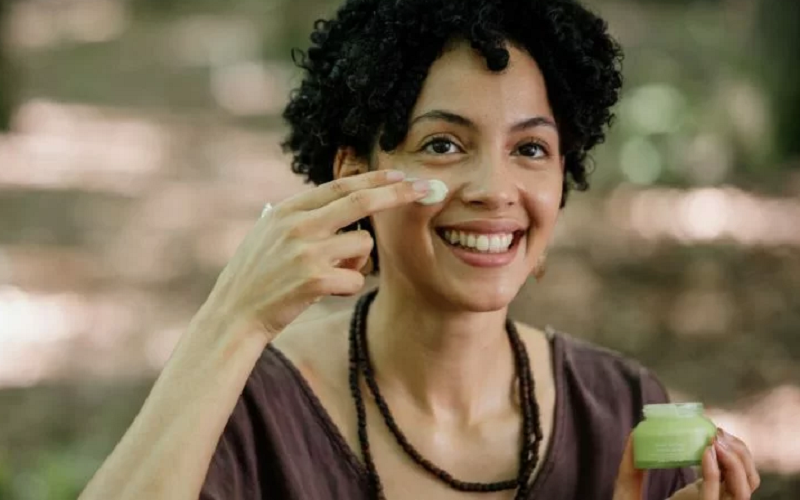 In a world inundated by skincare products boasting synthetic miracles, the quest for true beauty finds its solace in the verdant embrace of the Amazon Rainforest. Covering over 6.7 million square kilometers, this majestic ecosystem, often referred to as the "lungs of the Earth", is not just a hub of biodiversity but also a treasure trove of age-old beauty secrets. Home to over 400 billion individual trees and an array of indigenous communities, the Amazon whispers tales of an ancient heritage woven through time and tradition. Indigenous people have cultivated a deep symbiosis with their environment, and their skincare practices are a testament to this.
Introduction to the Amazon Rainforest
The stories whispered by the leaves of the Amazon are ancient. For centuries, humans have sought to harness the power of nature for beauty and healing, and no place exemplifies this better than the Amazon Rainforest. The dense foliage hides not only incredible flora and fauna but also secrets that can transform skincare as we know it.
The Amazon Rainforest is the world's largest tropical rainforest, spanning across nine countries in South America, including Brazil, Peru, and Colombia. It is home to a mind-boggling diversity of life, with millions of species of plants, animals, and insects. Some of them are found nowhere else on Earth. Among these natural wonders, countless plants have properties that can benefit human skin.
The Amazon is also home to more than 400 distinct indigenous peoples, who have lived in harmony with the rainforest for thousands of years. These communities have a profound understanding of the plants and animals around them. Skincare is not just about physical appearance for these communities; it is often interwoven with spirituality, wellness, and a deep respect for nature.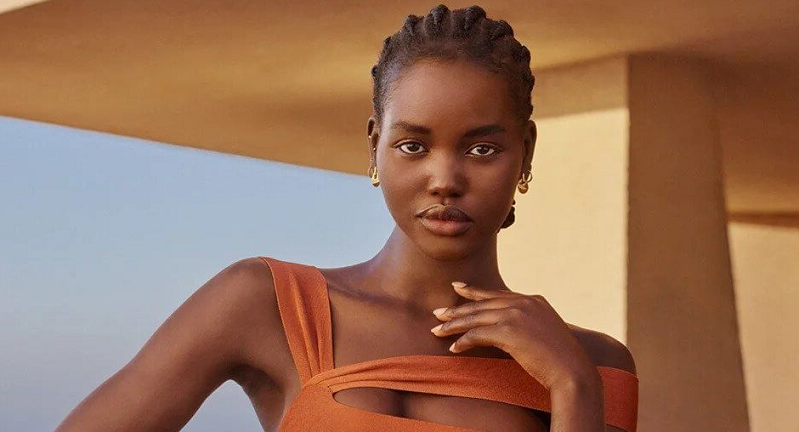 The Importance of Natural Skincare and the Amazon Rainforest
The wisdom of the indigenous communities in the Amazon reveals that there's much more to skincare than the fleeting trends of the beauty industry. Their practices, steeped in history, give us insights into a holistic approach that emphasizes the importance of natural ingredients and their connections to our well-being.
The Philosophy Behind Using Natural Ingredients
For indigenous communities, the philosophy behind skincare goes beyond just physical appearance. It is a holistic approach that encompasses physical, mental, and spiritual well-being. Natural ingredients from the rainforest are not just used for their superficial properties; they are believed to have a deeper connection to the spirit and the land. This philosophy is about respecting and living in harmony with nature, understanding that the land provides everything needed for health and beauty.
The Long History of Indigenous Skincare in the Amazon
Indigenous Amazonian skincare practices have evolved over thousands of years. These communities have built an encyclopedic knowledge of the flora around them. Each plant, tree, and herb is known for its unique properties, and specific combinations are passed down through generations. This knowledge has allowed them to develop skincare regimens that not only address issues like aging, dryness, and blemishes but also promote general health and spiritual balance [1].
The Environmental Impact of Synthetic Skincare Products
In contrast, the modern skincare industry is often characterized by synthetic ingredients and chemicals. These products may provide short-term results, but they often come with side effects and contribute to environmental pollution. The manufacturing processes of synthetic skincare products often produce harmful by-products, and the products themselves can contain microplastics and chemicals that harm aquatic ecosystems when washed off.
On the other hand, when natural skincare products are sourced sustainably, they have the potential to be far less damaging to the environment. This is another reason why the skincare practices of indigenous Amazonians are not only beneficial for individual users but also have broader implications for the health of our planet.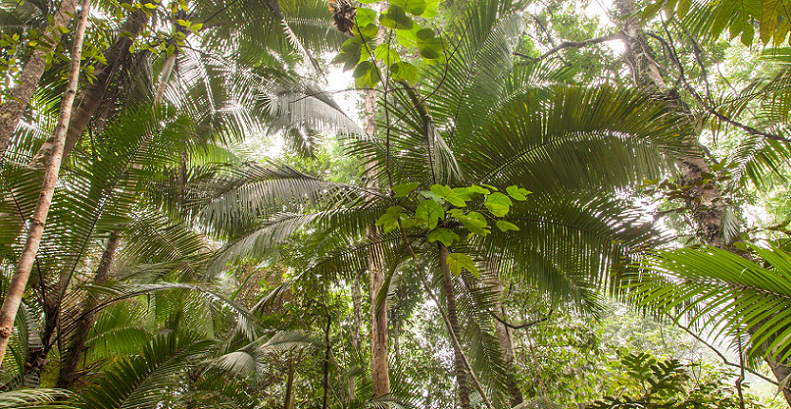 Indigenous Skincare Ingredients from the Amazon Rainforest
Venturing into the heart of the Amazon Rainforest, we find an astounding array of plants and trees whose fruits, seeds, and leaves have been cherished by indigenous communities for their skincare properties. These ingredients, rich in antioxidants, vitamins, and essential fatty acids, form the cornerstone of natural beauty practices [2].
Açaí Berries
Among the dense greenery, the Açaí Palm stands tall, bearing clusters of dark purple berries known as Açaí. These berries are not just a superfood but also a super-ingredient in skincare.
Nutrient Composition and Benefits
Açaí berries are packed with antioxidants, especially anthocyanins, which help combat free radicals and oxidative stress, leading to a more youthful-looking skin. They are also rich in vitamins A, C, and E, and fatty acids that nourish and moisturize the skin.
Traditional Usage and Modern Applications
Traditionally, indigenous communities have used Açaí berries in various forms for skincare. The oil extracted from the berries is used to treat skin conditions and maintain skin elasticity. Modern skincare brands have also recognized the benefits of Açaí and incorporated it into creams, serums, and masks.
Burahem Oil
Another remarkable treasure of the Amazon is the oil extracted from the nuts of the Burahem tree, revered by indigenous communities for its healing properties [3].
Extraction Process and Properties
Burahem oil is obtained by cold-pressing the nuts of the Burahem tree. It is rich in essential fatty acids, particularly oleic acid, which is known for its moisturizing properties, and linoleic acid, which helps improve skin's barrier function.
Benefits for Skin Health and Anti-Aging
Indigenous tribes have used Burahem oil to keep their skin moisturized and to heal wounds. Its anti-inflammatory properties help in soothing irritated skin, while the antioxidants help in fighting signs of aging.
Cupuaçu Butter
Deep in the Amazon, the Cupuaçu tree bears large fruits whose seeds are used to extract a nourishing butter.
Harvesting and Processing
Cupuaçu butter is obtained from the seeds of the Cupuaçu fruit. These seeds are cleaned, dried, and cold-pressed to extract the butter, which is known for its rich texture and highly moisturizing properties.
Moisturizing and Nourishing Effects on Skin
Cupuaçu butter is a versatile ingredient in skincare due to its ability to retain moisture and its richness in antioxidants. Indigenous communities use it to keep their skin supple and hydrated. It is especially beneficial in preventing and treating dry and cracked skin.
Camu Camu
Camu Camu is a small fruit that grows in the Amazon Rainforest, and it's packed with an incredible amount of vitamin C.
Vitamin C Content and Antioxidant Benefits
Camu Camu contains more vitamin C than almost any other fruit. This makes it a powerful antioxidant that can help protect the skin from environmental damage, stimulate collagen production, and brighten the skin.
How it is Incorporated in Skincare Routines
Indigenous people use Camu Camu in its natural form for its nutritional benefits. In skincare, it is used in the form of powders, extracts, or oils. Modern skincare formulations often include Camu Camu for its vitamin C content in products like serums and face masks.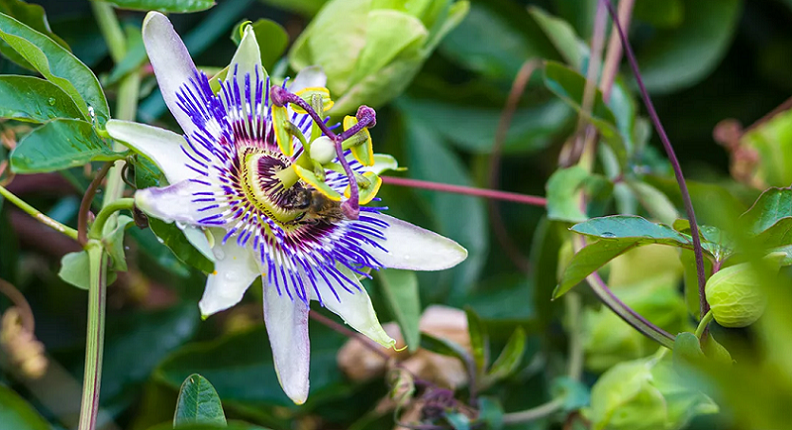 Traditional Amazon Rainforest Skincare Practices and Rituals
The traditional skincare practices and rituals of the indigenous Amazonians, interwoven with cultural and spiritual significance, offer a holistic approach to beauty and well-being. From plant-based masks and scrubs to healing clay treatments, these rituals reflect a deep bond with nature and an understanding of the therapeutic properties of the rainforest's bounty.
Plant-Based Masks and Scrubs
Plant-based masks and scrubs are a central part of skincare regimens among Amazonian tribes. Utilizing the natural ingredients found in the rainforest, these concoctions have been perfected over generations [4].
Ingredients and Preparation
Common ingredients in plant-based masks and scrubs include fruits, nuts, and leaves, which are ground into pastes or powders. For instance, Açaí berries, Cupuaçu seeds, and various medicinal leaves are often mixed with water or natural oils to create rich, nourishing masks.
Application and Benefits
These masks are applied to the face and body to exfoliate, nourish, and rejuvenate the skin. The natural antioxidants and vitamins in the ingredients help in fighting signs of aging, while the exfoliating properties leave the skin smooth and radiant.
Herbal Baths and Steam Treatments
Besides masks and scrubs, herbal baths and steam treatments are integral to the skincare rituals of the indigenous Amazonian communities [5].
The Use of Medicinal Plants
Herbal baths often incorporate a variety of medicinal plants, which are believed to have not just physical but also spiritual healing properties. Leaves and bark from different trees are steeped in water to extract their essences.
Purification and Cleansing Rituals
The baths are often part of purification and cleansing rituals. The aromatic steam opens up pores, allowing the medicinal properties of the herbs to penetrate deep into the skin. This not only detoxifies the skin but is also believed to cleanse the spirit.
Healing Clay Treatments
Another fascinating aspect of Amazonian skincare is the use of healing clays, which are abundant in the rainforest.
Types of Clays Used in the Amazon
Among various types, Kaolin clay is widely used. Rich in minerals like silica, calcium, iron, and magnesium, these clays are known for their purifying properties.
Detoxifying and Skin-Healing Properties
Clay treatments are used for detoxifying the skin and treating various skin conditions. The clays are mixed with water to form a paste that is applied to the skin. As the clay dries, it draws out impurities, leaving the skin cleansed and refreshed.
Sacred Rituals Involving Body Paint
Body painting is not just a skincare practice but a sacred ritual among many Amazonian tribes.
Significance in Indigenous Culture
Body paint is used not only for aesthetic purposes but also as a form of communication and expression. Different patterns and colors hold specific meanings and are used during ceremonies, rituals, and as a part of daily life.
Ingredients and Application Techniques
Natural pigments derived from fruits, seeds, and minerals are used for body paint. These pigments are mixed with oils or clays to create paint, which is then applied to the skin using fingers, brushes, or sticks.
References

[1] New Skincare Brand Powered By the Ancient Wisdom of the Amazon Rainforest
[2] The skin care ingredients from the Amazon coming to a serum near you
[3] Revisiting Amazonian Plants for Skin Care and Disease
[4] Rahua Commits to Helping Preserve the Amazon Rainforest
[5] How a small, sustainable skin care brand became a best-selling Amazon partner