The Polynesian Secret: Using Monoi Oil for Skin and Hair Nourishment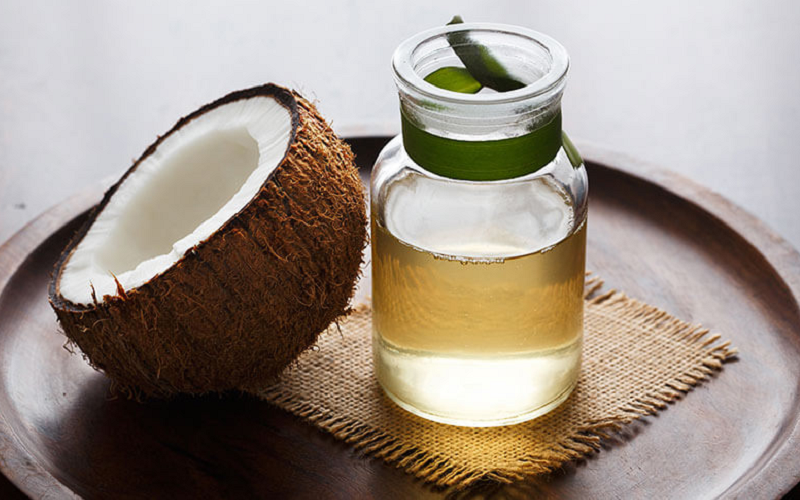 In the tranquil islands of Polynesia, where the azure waters meet lush landscapes, a beauty secret has been treasured for centuries. Monoi Oil, a luxuriant blend of pure coconut oil and the fragrant Tahitian Gardenia flower, is a gift from the tropical paradise that has been deeply rooted in Polynesian culture. Its enchanting aroma is only a hint of the wonders it holds for skin and hair nourishment. As more people across the world seek natural ingredients to incorporate into their beauty regimens, Monoi Oil is gaining recognition.
Introduction to Polynesia and Monoi Oil
Polynesia, a collection of over a thousand islands scattered across the central and southern Pacific Ocean, is synonymous with paradise. Characterized by stunning beaches, vibrant coral reefs, and lush vegetation, the region includes notable islands such as Tahiti, Samoa, and Hawaii. The name 'Polynesia' itself translates to 'many islands' in Greek. This rich geographical setting forms the backdrop for the discovery of Monoi Oil.
Polynesian Culture and Beauty Traditions
The Polynesian culture is as vibrant and diverse as the islands themselves. Rooted in a deep connection to nature and the sea, the inhabitants of Polynesia have for centuries relied on the bounty of their surroundings for sustenance, medicine, and beauty. Traditional beauty rituals and practices in Polynesia often incorporate natural ingredients and have been passed down through generations. The native population, known for their radiant skin and robust hair, have long embraced these traditions, with Monoi Oil playing a central role.
Introduction to Monoi Oil
Monoi Oil, a scented oil derived from coconut oil infused with the petals of the Tahitian Gardenia flower (Tiare flower), has been a Polynesian beauty staple for over 2000 years. The word 'Monoi' means 'scented oil' in the Maohi language, the ancient language of the Tahitian people. Used for skincare, haircare, and sometimes for its therapeutic properties, Monoi Oil has been cherished for its ability to nourish, hydrate, and protect.
The Importance of Natural Ingredients in Beauty Products
In a world where cosmetic products are often laden with chemicals and artificial additives, there is a rising trend of returning to natural ingredients. These nature-derived substances have been used for centuries and often come without the side effects associated with synthetic compounds. Monoi Oil is a shining example of the efficacy and gentleness of natural ingredients. Its simplistic yet potent composition is a testament to the power of nature in beauty care.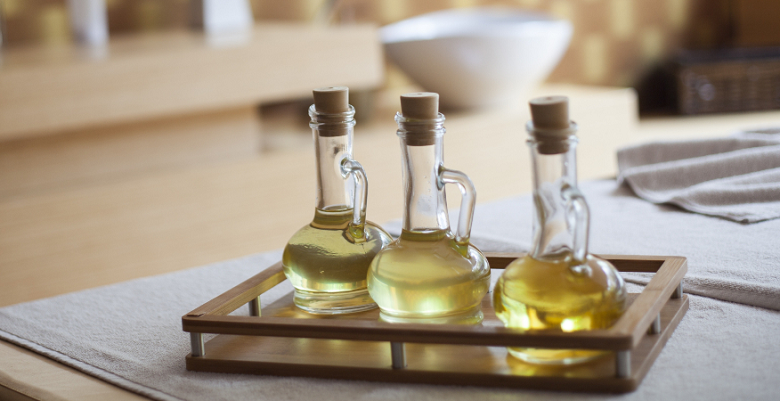 What is Monoi Oil?
Monoi Oil is an elixir that's regarded as liquid gold among the Polynesians, has a rich history and unique properties that make it an exceptional ingredient for skin and hair nourishment.
Historical Background
Monoi Oil has been used in Polynesia for over 2000 years. The indigenous people of these islands have incorporated it into various aspects of their daily life. It was used not only as a skin and hair conditioner but also for its therapeutic properties.
Traditional Polynesian dancers, for example, applied Monoi Oil to their bodies to protect their skin and accentuate their movements. It was also used by fishermen to protect their skin from the harsh elements of the sea. Furthermore, the oil played a role in ancient sacred rituals, including the coronation of chiefs and the purification of objects.
In Polynesian culture, Monoi Oil is considered sacred. The Tiare flower, which is essential to the oil's production, is often used in traditional ceremonies and has become a symbol of Polynesian hospitality and grace. Monoi Oil was also used in ancient Tahitian "rites of passage" ceremonies, symbolizing the transition from adolescence to adulthood [1].
Extraction Process
Before diving into the specifics, it's essential to understand that the extraction process is crucial in preserving the beneficial properties of Monoi Oil.
The Tahitian Gardenia Flower
The Tiare flower, or Tahitian Gardenia, is a central component of Monoi Oil. This fragrant flower is native to Polynesia. For Monoi Oil production, the flowers are handpicked at a particular stage of their blooming process to ensure the highest quality.
Coconut Oil as a Base
Another vital ingredient in Monoi Oil is coconut oil. Polynesians traditionally use oil extracted from coconuts that are grown in the coral-rich soils of the region. This type of coconut oil is rich in nutrients and has a unique molecular structure, which allows for better absorption of the Tiare flower essence.
Traditional Methods Vs. Modern Methods
In the traditional method of making Monoi Oil, Tiare flowers are soaked in coconut oil for a month, and then the mixture is strained to obtain the oil. In modern production, the process has been refined to maintain the beneficial properties while ensuring purity and consistency. It still involves macerating Tiare flowers in coconut oil, but with more stringent controls on factors like temperature and maceration time.
Composition and Properties
Understanding the composition of Monoi Oil is key to grasping its plethora of benefits [2].
Essential Fatty Acids
Monoi Oil is rich in essential fatty acids, including lauric acid, which is known for its moisturizing and antibacterial properties. These fatty acids help to nourish and protect the skin, making it soft and supple.
Antioxidants
The oil is packed with antioxidants, which are crucial in protecting the skin and hair from environmental damage such as pollution and UV rays.
Vitamins and Minerals
Monoi Oil contains vitamins and minerals, including Vitamin E, which is renowned for its ability to heal the skin and combat signs of aging.
Fragrance
Lastly, the alluring fragrance of Monoi Oil is one of its most loved attributes. The natural scent of the Tiare flower gives it a delicate and exotic aroma that is both soothing and invigorating.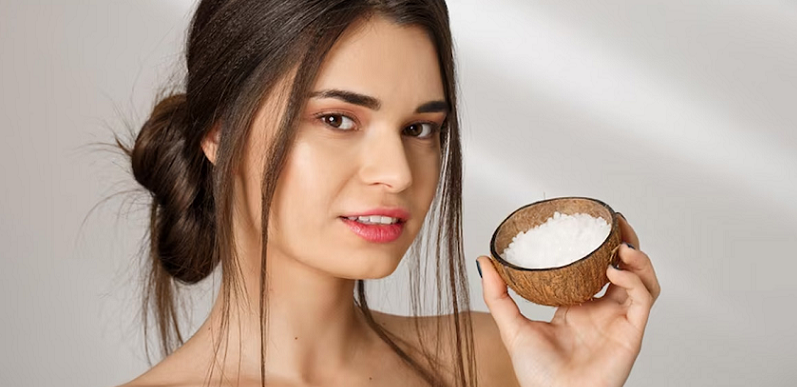 Benefits of Monoi Oil for Skin
With its unique composition, Monoi Oil has properties that can aid in hydration, protection, healing, and anti-aging, making this Polynesian treasure a boon for your skin.
Hydration and Moisturization
Nourishing Dry Skin
Monoi Oil is highly effective in nourishing dry skin. Its fatty acids, particularly lauric acid, help to improve the skin's moisture barrier. By sealing in moisture, it prevents the skin from drying out. This makes Monoi Oil an excellent choice for those with dry or flaky skin, as it provides the hydration needed to keep the skin soft and supple [3].
Maintaining Skin Elasticity
The hydrating properties of Monoi Oil are also crucial in maintaining skin elasticity. Well-hydrated skin is plumper and more elastic, which reduces the likelihood of developing fine lines and wrinkles. Additionally, Monoi Oil helps to maintain the skin's natural collagen levels, which further contributes to maintaining skin elasticity.
Protection Against Environmental Damage
Sun Protection
While Monoi Oil should not replace sunscreen, it does offer a degree of protection against the sun's harmful UV rays. The antioxidants in Monoi Oil help neutralize free radicals produced by UV radiation, which can damage skin cells and accelerate the aging process. It can be used in combination with a broad-spectrum sunscreen for added protection.
Antioxidant Properties
As mentioned earlier, Monoi Oil is rich in antioxidants. These are essential in fighting against the damaging effects of pollutants and other environmental stressors. By neutralizing free radicals, antioxidants in Monoi Oil can help protect the skin from premature aging and maintain a radiant complexion.
Healing Properties
Soothing Irritated Skin
Monoi Oil has anti-inflammatory properties, making it effective in soothing irritated skin. It can provide relief from conditions such as eczema, psoriasis, and dermatitis. Furthermore, its moisturizing properties can prevent the itchiness and flakiness associated with these skin conditions.
Healing Minor Cuts and Burns
Monoi Oil has been traditionally used to aid the healing of minor cuts, burns, and insect bites. Its anti-inflammatory and antibacterial properties can help to reduce the risk of infection, while its moisturizing qualities can promote the healing process.
Anti-Aging Effects
Reducing Fine Lines and Wrinkles
One of the celebrated benefits of Monoi Oil is its anti-aging effects. Its ability to retain moisture and maintain elasticity, combined with antioxidant properties, make it highly effective in reducing the appearance of fine lines and wrinkles [4].
Promoting Collagen Production
Vitamin E, present in Monoi Oil, is known for promoting collagen production. Collagen is a protein that gives skin its structure and firmness. As we age, collagen production decreases, leading to sagging skin and wrinkles. Monoi Oil helps to stimulate collagen production, contributing to firmer, younger-looking skin.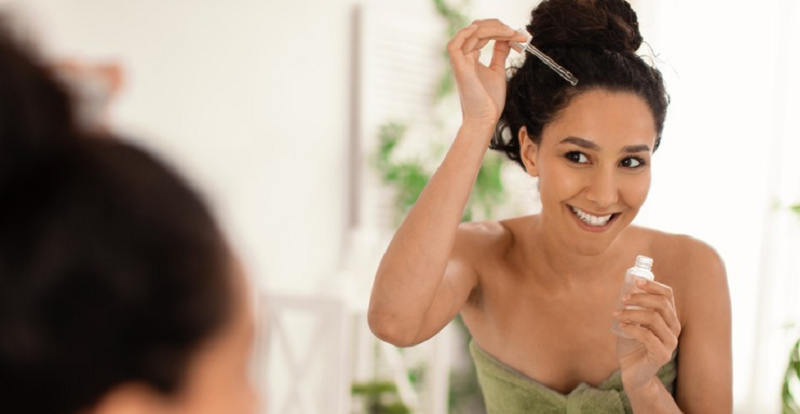 Benefits of Monoi Oil for Hair
Just like the skin, hair is constantly exposed to environmental stressors and requires nourishment to maintain its health and vitality. Monoi Oil, with its unique composition, has properties that can enhance the strength, shine, and overall health of your hair.
Strengthening and Repair
Reducing Hair Breakage
Monoi Oil has been found to significantly reduce hair breakage. Its rich content of essential fatty acids penetrates the hair shaft, strengthening it from within. This makes the hair more resilient to damage and less prone to breakage.
Repairing Damaged Hair
For those with damaged hair due to excessive styling, heat, or chemical treatments, Monoi Oil can be a savior. Its nourishing properties help to repair the hair cuticle, bringing back the natural strength and shine to your tresses.
Deep Conditioning and Moisturization
Treating Dry and Frizzy Hair
Monoi Oil is an excellent deep conditioner. Applying it to your hair helps to lock in moisture, combating dryness and frizz. The lauric acid in Monoi Oil has a low molecular weight, which allows it to penetrate the hair shaft and moisturize from within.
Enhancing Natural Shine
The deep conditioning properties of Monoi Oil also contribute to enhancing the natural shine of your hair. As the oil nourishes and smooths the hair cuticle, it helps reflect light more efficiently, giving your hair a lustrous sheen.
Scalp Health
Soothing Scalp Irritations
Just like its benefits for the skin, Monoi Oil can also soothe irritations on the scalp. Its anti-inflammatory properties help calm itchiness and redness, while its moisturizing effects prevent flakiness and dandruff [5].
Promoting Hair Growth
A healthy scalp is essential for hair growth, and Monoi Oil can contribute to creating the optimal environment for this. By keeping the scalp nourished and free from irritations, it ensures that hair follicles are healthy and capable of supporting hair growth.
Protection from Environmental Damage
Protecting Against UV Damage
Monoi Oil helps protect your hair from the damaging effects of UV radiation. Prolonged exposure to the sun can make hair brittle and dry. The antioxidants in Monoi Oil help to mitigate this damage and keep your hair healthy.
Shielding from Pollution and External Aggressors
Besides protecting against UV damage, Monoi Oil also shields the hair from pollution and other external aggressors. It forms a protective layer over the hair, preventing the penetration of pollutants and toxins.
How to Use Monoi Oil Effectively
The versatile nature of Monoi Oil allows it to be incorporated into various aspects of your beauty regimen. Here are some tips and methods to help you make the most of this Polynesian secret.
Using Monoi Oil for Skin
As a Moisturizer
Monoi Oil can be used as a daily moisturizer for both face and body. Warm a few drops of the oil between your fingers and gently massage it into your skin. It's best to apply it right after showering when your skin is still damp to lock in moisture.
For Sun Protection
Although not a replacement for sunscreen, Monoi Oil can be applied before your sunscreen for an extra layer of protection. Mix a few drops of Monoi Oil with your sunscreen and apply it evenly for added hydration and defense against UV rays.
As a Soothing Agent
For irritated or inflamed skin, apply a small amount of Monoi Oil to the affected area. Its anti-inflammatory properties will help soothe the irritation. It's also great for post-shave or post-waxing application to calm the skin.
In Your Bath
Add a few drops of Monoi Oil to your bathwater for a luxurious, spa-like experience. The oil will nourish your skin as you soak, leaving it soft and fragrant.
Using Monoi Oil for Hair
As a Deep Conditioner
To use Monoi Oil as a deep conditioner, apply it generously to your hair, focusing on the ends. Wrap your hair in a towel or put on a shower cap, and leave it on for at least 30 minutes or overnight. Wash it out with your regular shampoo.
As a Leave-in Treatment
For extra shine and frizz control, use Monoi Oil as a leave-in treatment. Apply a few drops to the ends of your damp hair. This will help in taming frizz and adding a lustrous shine to your locks.
Scalp Massage
Warm a small amount of Monoi Oil and massage it into your scalp for a few minutes. This will help in improving blood circulation, soothing any irritations, and promoting hair growth.
As a Heat Protectant
Before using any heat styling tools, apply a few drops of Monoi Oil to your hair. This will create a protective barrier and minimize heat damage.
Storing Monoi Oil Properly
Proper storage is essential for preserving the quality of Monoi Oil. Keep the oil in a cool, dark place, preferably in an amber or dark glass bottle. This will protect it from light and heat, which can cause the oil to go rancid.
References

[1] The Monoi Oil Benefits You Need To Know About
[2] 8 Wonderful Benefits Of Monoi Oil For Hair & Skin
[3] Monoi oil: a treasure for our skin and hair
[4] Monoi oil: The hair, nail and skincare miracle you've never heard of
[5] Monoi In The Ancient Days