Handling Milia: Those Stubborn Little Bumps Under Your Eyes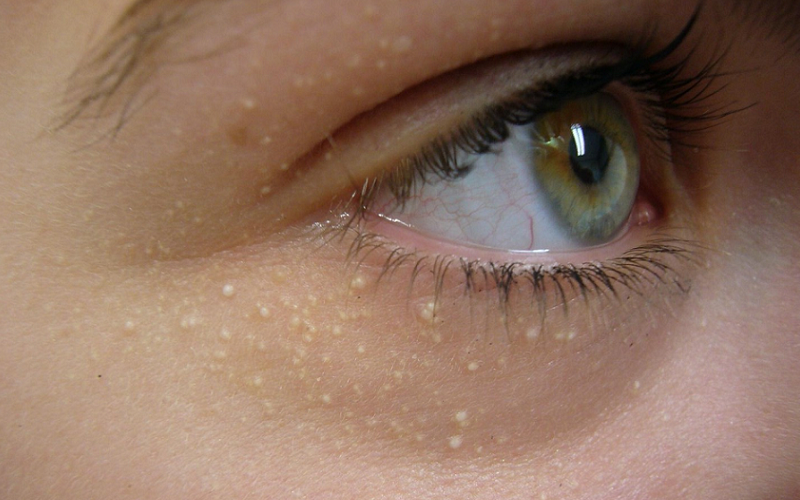 If you've ever noticed tiny, white bumps around your eyes and cheeks that simply refuse to budge, you may have encountered milia. These pesky little intruders are often mistaken for whiteheads but are actually a different beast altogether. Here we get into the nitty-gritty of what milia are, why they form, especially in the delicate under-eye area, and most importantly, how to deal with them. From distinguishing milia from similar-looking skin conditions to exploring prevention strategies and treatment options, we've got you covered.
Introduction to Milia
Milia, often mistaken for whiteheads, are tiny, stubborn bumps that commonly appear around the eyes and cheeks. These small cysts can be a source of frustration for many as they tend to linger for quite some time.
Definition of Milia
Milia are small, dome-shaped bumps that are white or yellowish in color. They are formed when keratin, a protein found in the skin, gets trapped under the surface. These bumps are typically 1-2 millimeters in size and can appear singularly or in clusters. Milia are not harmful or painful, but many individuals find them bothersome for cosmetic reasons.
Common Misconceptions about Milia
Milia often fall victim to mistaken identity, as they bear a striking resemblance to whiteheads. However, unlike whiteheads, milia are not caused by clogged pores and are not a form of acne. Another common misconception is that milia can be easily "popped" or removed by squeezing. This is not only ineffective but can also be damaging to the skin, particularly the sensitive area under the eyes.
Importance of Understanding and Addressing Milia
Having a clear understanding of what milia are and what they are not is key to managing them effectively. By distinguishing them from other skin conditions, you can adopt appropriate skincare practices to prevent their occurrence or seek suitable treatments to address existing ones. Furthermore, knowing how to handle milia is essential for maintaining the health and appearance of the delicate skin around your eyes.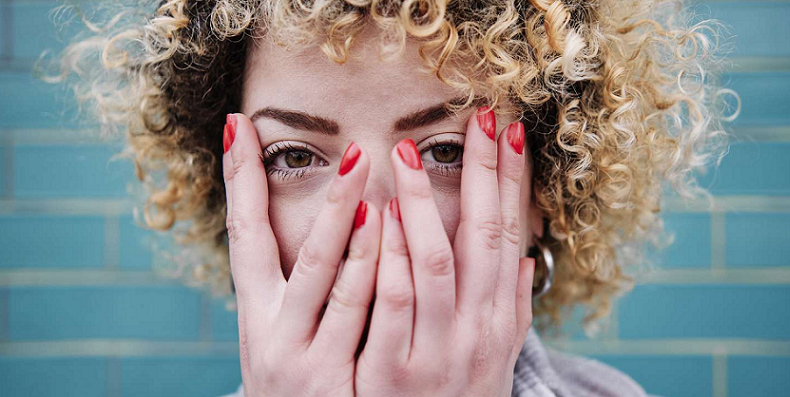 What Causes Milia?
Here we explore the various factors that contribute to the formation of milia. Understanding the root causes is critical in taking effective steps toward prevention and treatment.
Keratin Buildup and Trapped Dead Skin Cells
Keratin is a protein that helps in forming the structure of the skin. When an excess of keratin gets trapped beneath the skin's surface, it can lead to the formation of milia. This is particularly true if the skin is not effectively exfoliating itself, which results in dead skin cells becoming trapped along with the keratin. This buildup creates small cysts, which manifest as the tiny, white bumps we recognize as milia [1].
Relation to Skin-Care Products
The skincare products you use can play a significant role in the development of milia. Products that are too heavy or rich in oils may not be easily absorbed by the skin, especially in the delicate under-eye area. As a result, they can contribute to trapping keratin and dead skin cells. Additionally, products with ingredients that irritate the skin can cause inflammation, which may exacerbate the formation of milia.
Sun Damage and Aging
Sun damage is another factor that can contribute to milia. When the skin is exposed to the sun's harmful ultraviolet rays without adequate protection, it can lead to the breakdown of collagen. This makes the skin less supple and affects its natural ability to exfoliate, thus contributing to the formation of milia. Aging also plays a role, as the skin naturally loses elasticity and its ability to shed dead cells over time [2].
Other Contributing Factors
Aside from the aforementioned causes, there are several other factors that can contribute to the formation of milia. For instance, certain medications, such as corticosteroids, can lead to the development of milia. Genetics might also be a factor, as some individuals may be more prone to developing milia due to their family history. Lastly, skin trauma, such as burns or blisters, can sometimes cause milia to form as the skin heals.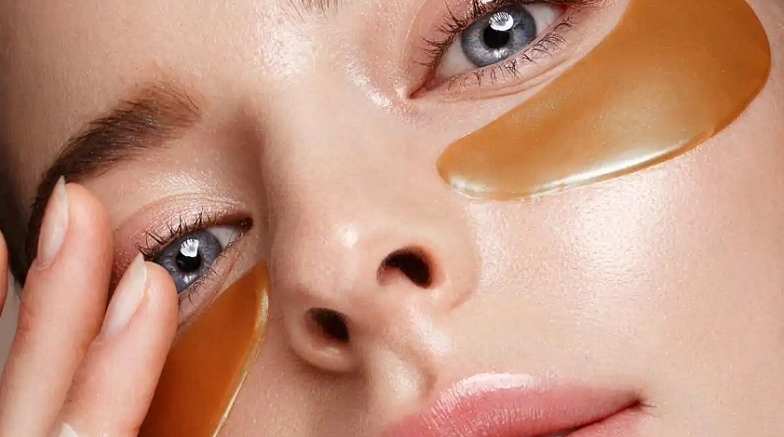 Why Are the Under-Eye Areas Prone to Milia?
While milia can appear on various parts of the face, they are particularly common around the under-eye area. Understanding the unique attributes of the skin in this area and the role of certain products will help you take proactive steps in addressing milia.
Delicate Nature of the Skin Under the Eyes
The skin under your eyes is thinner and more delicate compared to other areas of your face. This makes it more susceptible to various skin issues, including milia. The thinness of the skin means that there are fewer layers to protect against the trapping of keratin and dead skin cells. Moreover, the under-eye area lacks sebaceous glands, which help to keep skin moisturized and supple. This can lead to dryness, which is another contributing factor to the formation of milia.
Role of Eye Creams and Makeup
The products we use around our eyes can often contribute to the development of milia. Eye creams, for example, are usually thicker and richer to address dryness and fine lines. However, this can be a double-edged sword as the richness of the creams can lead to clogged skin and, subsequently, milia. Similarly, heavy concealers and foundations used to hide dark circles or imperfections can accumulate and contribute to the formation of these tiny cysts [3].
Poor Exfoliation in the Eye Area
Exfoliation helps in removing dead skin cells and preventing the buildup of keratin. However, because the skin under the eyes is so delicate, it's not an area where you can use regular scrubs or exfoliating agents. Many people avoid exfoliating this area altogether out of fear of damaging the skin. This lack of exfoliation, coupled with the buildup of products, makes the under-eye area a prime spot for milia to form.
The Difference Between Milia and Other Skin Conditions
Milia can easily be confused with other skin conditions due to their similar appearance. However, it's essential to distinguish between them to ensure that you are applying the correct treatment and care.
Comparison to Whiteheads
Milia and whiteheads can appear quite similar, but they have different underlying causes and characteristics. Whiteheads are a type of acne caused by the clogging of hair follicles with sebum, dead skin cells, and sometimes bacteria. They tend to have a softer appearance and can be slightly raised or flat. Milia, on the other hand, are caused by trapped keratin and are typically harder and more dome-shaped. Additionally, while whiteheads can eventually come to a head and be extracted, milia do not, and attempting to squeeze them can damage the skin [4].
Differentiating Milia from a Stye
Styes are red, painful lumps near the edge of the eyelid, and are caused by a bacterial infection in the oil glands. They may resemble milia but are distinguished by their redness and tenderness. Styes usually resolve on their own, but it is crucial to keep the area clean and avoid using makeup or contact lenses while they heal. In contrast, milia are neither red nor painful and are not caused by infection.
Understanding the Distinction from Cholesterol Deposits
Cholesterol deposits, also known as xanthelasma, are yellowish, soft plaques that can appear around the eyes. They are made up of cholesterol and other fats and can be indicative of high cholesterol levels in the blood. Unlike milia, these deposits are flat rather than dome-shaped and have a distinctly yellow color. Cholesterol deposits are also generally larger than milia.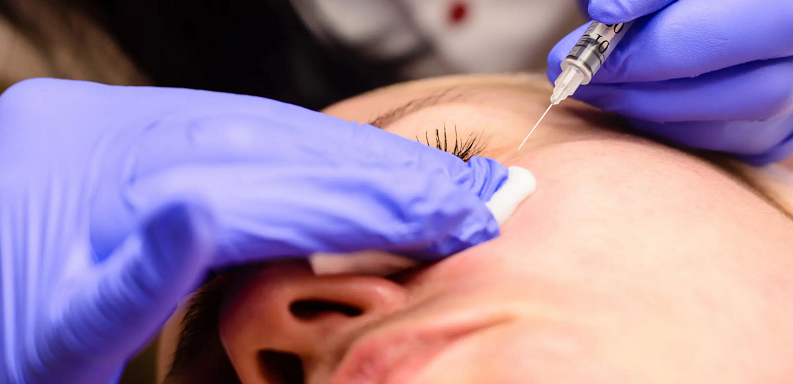 Effective Strategies for Preventing Milia
Taking steps to prevent the formation of milia can save you time and frustration in the long run. By adopting certain skincare practices and making informed choices about the products you use, you can reduce the likelihood of milia developing.
Choosing the Right Skin-Care Products
Selecting suitable skincare products is a critical factor in preventing milia, especially considering the delicate nature of the skin under the eyes [5].
Non-Comedogenic Products
Opt for non-comedogenic products, which are formulated to not clog pores. This is especially important for products used around the eye area. Non-comedogenic eye creams and moisturizers are less likely to contribute to the buildup of keratin and dead skin cells.
Gentle Exfoliants
Incorporate gentle exfoliants into your skincare routine to aid in the removal of dead skin cells. Chemical exfoliants containing ingredients like glycolic acid or lactic acid can be effective. However, use these products with caution around the under-eye area, and opt for formulas specifically designed for sensitive skin.
Importance of Sunscreen
Protecting your skin from the sun's harmful ultraviolet rays is essential in preventing milia. Sun damage can cause the skin to become less effective at natural exfoliation. Apply a broad-spectrum sunscreen with at least SPF 30 daily, and choose a sunscreen that is safe to use around the eyes.
Lifestyle and Dietary Changes
Your lifestyle and diet can also play a role in the health of your skin.
Stay Hydrated: Drink plenty of water to keep your skin hydrated from the inside.
Balanced Diet: Eat a balanced diet with plenty of fruits, vegetables, and lean proteins to provide your skin with the nutrients it needs.
Avoid Smoking: Smoking can accelerate the aging process of your skin and affect its ability to regenerate.
Proper Makeup Removal Techniques
Ensuring that you thoroughly remove makeup at the end of the day is crucial in preventing milia. Use a gentle makeup remover and take care not to tug or pull at the skin, especially around the eyes. Follow up with a gentle cleanser to ensure that all traces of makeup and impurities are removed [6].
Treatment Options for Existing Milia
If you're already dealing with milia, don't worry—there are various treatment options available that can help reduce or eliminate these pesky bumps.
At-Home Remedies
For those who prefer a more natural approach or wish to try handling milia without professional intervention, there are several at-home remedies to consider. However, it's essential to be patient and gentle with your skin to avoid causing damage, especially in the delicate under-eye area.
Regular Exfoliation
As discussed earlier, incorporating a gentle exfoliant into your skincare routine can help in removing dead skin cells and preventing keratin buildup. Be sure to choose a product that is suitable for sensitive skin.
Warm Compresses
Applying a warm compress to the area with milia can sometimes help to soften the contents of the cysts, allowing them to be more easily expelled by the skin's natural exfoliation process.
Topical Retinoids
Over-the-counter creams containing retinol can be effective in treating milia. Retinol promotes cell turnover, which can help to expedite the natural removal of milia. Use products formulated for sensitive skin and apply sparingly to avoid irritation.
Professional Treatments
If at-home remedies are not proving effective or you're looking for faster results, consulting a dermatologist for professional treatments can be a viable option [7].
Extraction
One common method that professionals use to remove milia is extraction. A dermatologist will use a sterilized needle to create a small opening in the cyst and then utilize a comedone extractor to remove the keratin trapped inside.
Chemical Peels
For persistent or numerous milia, a chemical peel may be recommended. This procedure involves applying a chemical solution to the skin that causes the top layer to peel off, potentially taking milia with it. New, smoother skin forms as the area heals.
Laser Treatment
In certain cases, a dermatologist may suggest using laser treatment to remove milia. This involves using concentrated light to target and destroy the cysts without causing damage to the surrounding skin.
Cryotherapy
Cryotherapy involves freezing the milia with liquid nitrogen. Once frozen, the milia are more easily removed, and as the area heals, fresh, smooth skin takes their place.
References

[1] Milia
[2] How can I get rid of milia?
[3] Milia
[4] Milia
[5] What Are Milia — And How Do You Get Rid Of Them?
[6] Milia
[7] What Are Milia?