The Science Behind 'Skin Purging' and How to Handle It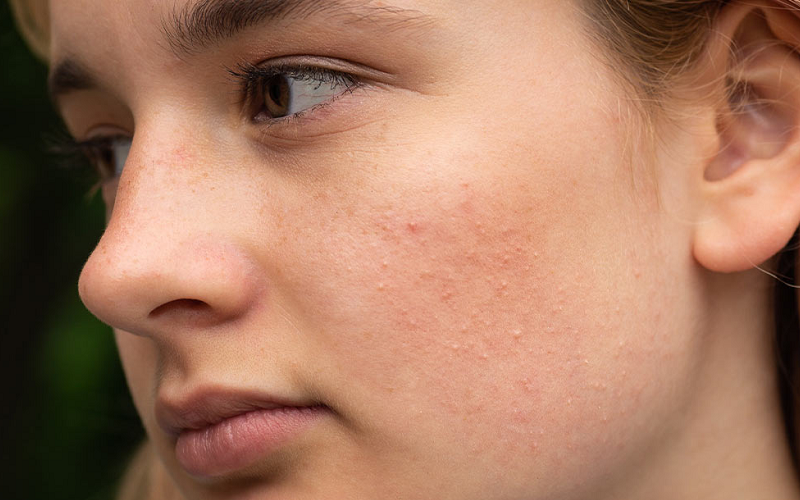 If you've recently introduced new products into your regimen, you might have noticed an initial flare-up of breakouts or redness. But before you jump to the conclusion that your skin is revolting against these products, it's crucial to understand the phenomenon known as "skin purging." Is it a real thing? Is it different from a regular breakout? Can science shed some light on what's happening to your skin? Absolutely!
Introduction to Skin Purging
The quest for flawless skin is one that many of us embark upon with a mix of anticipation and trepidation. The abundance of skincare products and the promises they hold are enticing, but what happens when your skin doesn't react as you expected? Suddenly, there are breakouts, redness, or an increase in pimples. Before you hit the panic button, it's essential to understand a critical phase in the skin renewal process known as "skin purging."
Definition of Skin Purging
Skin purging is a term used to describe a reaction that can occur when you introduce your skin to certain active ingredients, especially those that promote skin cell turnover. In this phase, the skin may experience breakouts, peeling, or other irritations as it adapts to the new product. What's actually happening is an acceleration of the skin's natural exfoliation process. Old, dead skin cells and debris are brought to the surface at a faster rate, which can temporarily make the skin appear worse before it gets better.
Common Misconceptions About Skin Purging
There are several myths and misconceptions about skin purging. One of the most common is the belief that skin purging and regular breakouts are the same. However, skin purging is generally a temporary response to a product that accelerates cell turnover, while regular breakouts can be caused by various factors such as hormones, diet, or clogged pores.
Another misconception is that skin purging is a sign that a product is not suitable for your skin. While this may sometimes be the case, it is often just an adjustment period that ultimately leads to improved skin texture and appearance.
Importance of Understanding Skin Purging
Knowing the science behind skin purging is essential for several reasons. Firstly, it allows you to set realistic expectations when trying new skincare products. Understanding that your skin may go through an adjustment period can help you to be patient and not abandon a potentially beneficial product too soon.
Secondly, by recognizing the signs of skin purging, you can differentiate it from an allergic reaction or irritation, which may require you to stop using the product. Lastly, being informed about skin purging empowers you to take the right steps to support your skin through this phase, ensuring the best possible outcome for your skin health.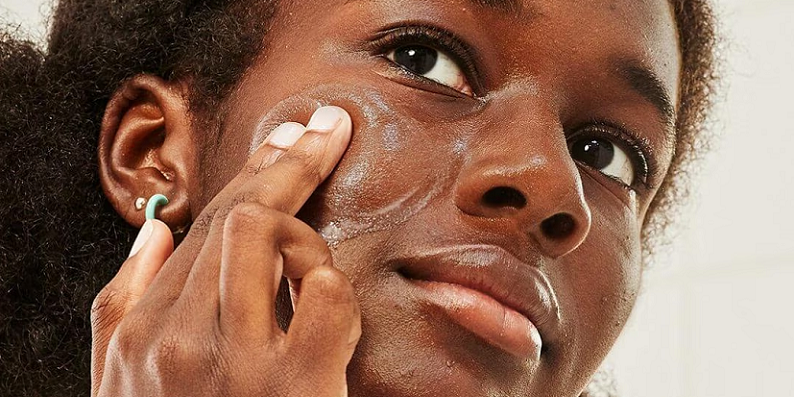 Understanding the Science of Skin Purging
How do our skin cells naturally renew themselves? What role do certain active ingredients play in this process? And most importantly, how does this lead to skin purging?
Explanation of Skin's Natural Exfoliation Process
Our skin is a remarkable organ, constantly regenerating itself to protect our bodies from the external environment. Understanding this natural exfoliation process is key to grasping why skin purging occurs [1].
Role of Epidermis
The outermost layer of the skin, known as the epidermis, plays a vital role in protecting our body. It is composed of several layers of cells, with new ones being created at the bottom. As these cells mature, they move towards the surface and eventually shed off, a process known as desquamation.
The Life Cycle of Skin Cells
On average, a skin cell's life cycle is about 28 days. However, this can vary depending on age, skin type, and other factors. During this time, the cells undergo changes, losing moisture and flattening out as they rise to the surface. Once they reach the top, they flake off, making way for newer cells. This constant renewal is crucial for healthy, vibrant skin.
The Role of Active Ingredients in Skin Care
Certain active ingredients found in skincare products are designed to speed up the skin's natural exfoliation process. While this can be beneficial in the long term, it is often the reason behind skin purging [2].
Retinoids
Retinoids, derived from Vitamin A, are often used to treat acne and signs of aging. They work by promoting faster cell turnover and increasing collagen production, which can initially lead to skin purging as impurities are brought to the surface more quickly.
Alpha Hydroxy Acids (AHAs)
AHAs, including glycolic acid and lactic acid, work primarily by loosening the bonds between skin cells, allowing them to shed more easily. This exfoliation can reveal smoother, more radiant skin but might also cause purging initially.
Beta Hydroxy Acids (BHAs)
Salicylic acid is a common BHA used to penetrate deep into the pores and dissolve the debris that causes acne. Like AHAs, BHAs can cause skin to purge as impurities are cleared from the pores.
Benzoyl Peroxide
Often found in acne treatments, benzoyl peroxide kills bacteria on the skin and can also accelerate skin cell turnover. This can lead to initial purging, especially in acne-prone skin.
How Active Ingredients Accelerate Skin Renewal
We've explored some active ingredients that can cause skin purging, but how exactly do they accelerate the skin's renewal process?
Increased Cell Turnover Rate
Many of the active ingredients mentioned above work by either promoting the creation of new skin cells or by helping to remove dead skin cells more quickly. This means that the typical 28-day cycle gets shortened, leading to faster renewal of the skin's surface.
Purging vs. Breakouts: Distinguishing the Differences
Purging and breakouts can look similar, but they are different. Purging is a temporary increase in blemishes, often occurring after introducing a product that accelerates cell turnover. It usually subsides as your skin adjusts to the new product. Breakouts, on the other hand, can be triggered by various factors, including clogged pores, bacteria, or inflammation, and may not necessarily be linked to faster cell turnover.
Factors That May Influence Skin Purging
Individual experiences with skin purging can vary widely [3]. Here are some factors that may influence how your skin reacts.
Skin Type
People with oily or acne-prone skin may experience more noticeable purging compared to those with dry or combination skin.
Underlying Skin Conditions
If you have an underlying skin condition like rosacea or eczema, your skin may be more sensitive to active ingredients, potentially leading to a more intense purging phase.
Environmental Factors
Climate and environmental pollutants can also impact how your skin reacts to new products. For example, you might experience more intense purging if you start a new skincare regimen during a season when your skin is already sensitive or stressed.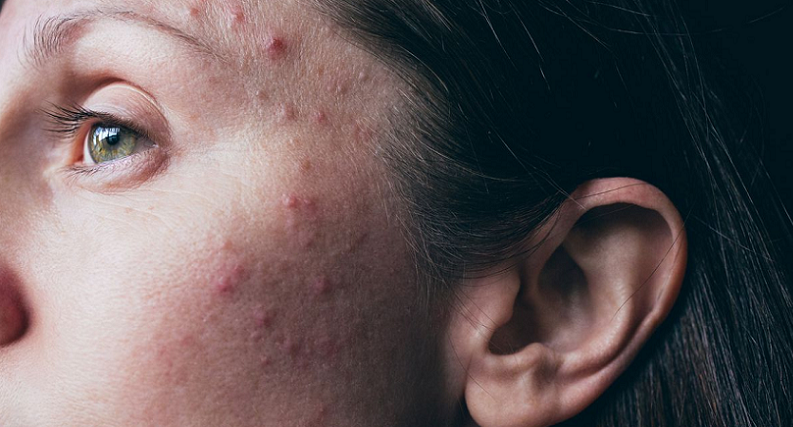 Recognizing the Signs of Skin Purging
Now that we have delved into the science behind skin purging, it's vital to recognize its signs. Being able to differentiate between purging and other skin reactions will help you make informed decisions about your skincare routine.
Types of Skin Reactions during Purging
Skin purging can manifest in several ways, and it's essential to know what to look out for [4]. Here are the common reactions that can indicate your skin is undergoing purging:
Acne and Whiteheads
One of the most common signs of purging is an increase in acne or whiteheads. This happens because as the skin cells turn over more quickly, the skin is expelling the clogged pores or debris that was already underneath the surface.
Peeling and Redness
Some individuals might experience peeling or redness during the purging phase. This is often due to the increased exfoliation, which can initially irritate the skin.
Increased Sensitivity
Your skin may become more sensitive to the touch or to other products during purging. This sensitivity is usually temporary and subsides as your skin adjusts to the new product.
Duration of the Skin Purging Phase
The duration of the skin purging phase can vary from person to person. Generally, purging can last anywhere between four to six weeks, which is approximately one to two skin cell turnover cycles. However, some individuals might experience a shorter or longer purging phase depending on various factors such as skin type, the products used, and environmental conditions. It's important to be patient and monitor your skin closely during this time.
When to Seek Professional Advice
While purging is a normal reaction for many people when introducing new skincare products with active ingredients, it's essential to know when to seek professional advice. If you notice severe redness, itching, or pain, it might be an indication of an allergic reaction or irritation rather than purging. Additionally, if the purging phase seems to be lasting much longer than six weeks without any improvement, it's advisable to consult a dermatologist. They can provide guidance and recommend whether you should continue with the product or try a different approach.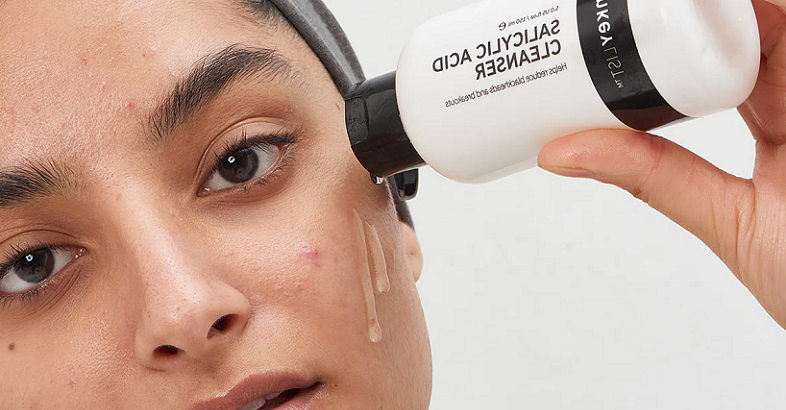 How to Handle Skin Purging
Navigating through the skin purging phase can be a bit challenging, but with the right approach, you can support your skin in adapting to new products effectively. It's important to be gentle with your skin during this time and focus on nourishing and protecting it.
Adapting Your Skincare Routine
During the skin purging phase, it's essential to adjust your skincare routine to be as gentle and supportive as possible [5]. Here's how you can do it:
Gentle Cleansing
Use a mild cleanser that doesn't strip your skin of its natural oils. It's best to avoid cleansers with harsh detergents or fragrances that can further irritate the skin during the purging phase.
Adequate Moisturization
Keep your skin hydrated by using a moisturizer suitable for your skin type. Look for products with soothing ingredients like chamomile or aloe vera, which can help calm any redness or irritation.
Avoiding Over-Exfoliation
As your skin is already undergoing accelerated exfoliation due to the active ingredients causing the purge, it's best to avoid additional exfoliating products. This includes both physical scrubs and chemical exfoliants.
Supporting Skin Health from the Inside
Taking care of your skin doesn't just involve what you put on it; it's also about nurturing it from the inside.
Hydration
Drink plenty of water to help keep your skin hydrated. This can also aid in flushing out toxins and supporting overall skin health.
Balanced Diet
Eat a balanced diet with plenty of fruits and vegetables. Foods rich in antioxidants, such as berries and leafy greens, can help to protect the skin from damage.
Stress Management
Stress can have a negative impact on your skin. Practice stress-relief techniques such as meditation, deep breathing, or spending time doing things you enjoy.
The Importance of Sunscreen
Protecting your skin from the sun is crucial, especially during the purging phase when it may be more sensitive.
Choosing the Right Sunscreen
Choose a sunscreen with broad-spectrum protection and an SPF of at least 30. For sensitive skin, look for mineral-based sunscreens that contain zinc oxide or titanium dioxide.
Application Techniques
Apply sunscreen generously and reapply every two hours, or more often if swimming or sweating. Don't forget to apply to often-overlooked areas such as the neck and ears.
Considering Professional Treatments
If your skin purging is particularly severe or you're finding it challenging to manage on your own, it might be worth considering professional treatments.
Chemical Peels
A dermatologist can administer a controlled chemical peel to help accelerate the exfoliation process in a managed environment. This might help to shorten the duration of the purging phase.
Facials
Gentle facials that focus on hydration and calming the skin can be beneficial. Speak with an esthetician about the best options for your skin type.
Dermatologist Consultation
If you're unsure about how to handle your skin purging, a consultation with a dermatologist can provide you with personalized advice and product recommendations.
References

[1] What to know about skin purging
[2] Skin Purging or Breaking Out? Dermatologists Weigh In
[3] Is Your Skincare Product Causing Skin Purging?
[4] Retinol: Cream, Serum, What it is, Benefits, How to Use
[5] How To Tell If Your Skin Is Purging Or Breaking Out