Crafting Beauty Products with Coffee Grounds: Reduce Waste and Rejuvenate Your Skin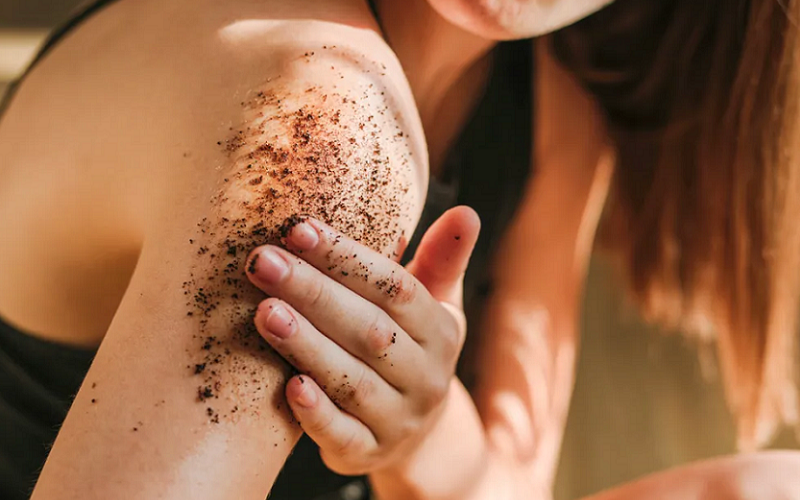 Ah, the delightful aroma of freshly brewed coffee — a familiar and invigorating scent that has been cherished by countless generations. But did you know that your beloved coffee holds more secrets than just a caffeine kick? Here we embark on a rejuvenating journey, taking the humble coffee grounds from your morning cup and transforming them into natural beauty wonders. We unveil the incredible benefits of incorporating coffee grounds into your skincare routine, and show that this action is one small step towards an environmentally-conscious lifestyle.
Background: Coffee Grounds and Their Hidden Potentials
As we set the stage for creating sumptuous beauty products with coffee grounds, it is essential to dig a little into the background of these magical particles. Understanding the journey of coffee from the bean to the grounds and the richness it carries can give us more insights into why it's a treasure for skincare.
A Brief History of Coffee
Coffee has an enchanting history that dates back centuries. Originating in the lush landscapes of Ethiopia, legend has it that a goat herder named Kaldi discovered coffee when he noticed that his goats became frisky and energetic after eating the berries from a certain tree. Curious, Kaldi tried the berries himself and was thrilled with the energy boost. It didn't take long for word to spread, and soon coffee found its way across the Arabian Peninsula, into Europe, and eventually around the world.
In different cultures, coffee assumed various roles. It has been a spiritual intoxicant, a medicine, a social experience, and of course, a beloved beverage. But what about the grounds that remain after brewing that perfect cup? They too, as we will see, have their own story and value.
The Journey from Coffee Bean to Ground
Coffee grounds are the granules left behind after the brewing process. When coffee beans are harvested, they undergo several steps before becoming the grounds that we commonly see. First, the coffee cherries are processed to extract the beans, which are then dried. The dried beans are roasted at various temperatures, depending on the desired flavor. Once roasted, the beans are ground to a consistency that suits the brewing method.
Now, this is where the transformation happens – the brewing process. The ground coffee comes into contact with hot water, and all the delightful flavors and aromas are extracted to give us our precious cup of coffee. What's left behind might seem like waste, but these grounds are still packed with valuable nutrients.
Nutrient Composition of Coffee Grounds
Those seemingly inconspicuous coffee grounds have a rich profile that can work wonders in beauty products [1].
Antioxidants
One of the significant components of coffee grounds is antioxidants. These compounds are known for their ability to fight free radicals, which are responsible for aging and tissue damage. In coffee grounds, the antioxidants can help in protecting the skin from various environmental aggressors.
Natural Oils
Coffee grounds contain natural oils which can be beneficial for the skin. These oils can help in moisturizing and nourishing the skin, making it softer and more supple.
Caffeine
Possibly the most famous constituent, caffeine isn't just good for waking you up. It has numerous skincare benefits, including reducing puffiness and inflammation, tightening the skin, and even potentially protecting it from UV radiation.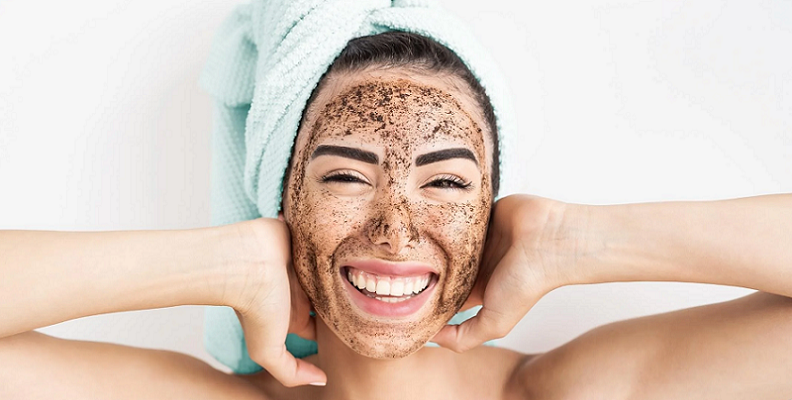 The Environmental Impact of Coffee Waste
The environmental impact of coffee waste is a topic that needs attention. Billions of cups of coffee are consumed daily worldwide, and that number is growing. Let's explore the scale of coffee consumption, the problems associated with coffee grounds disposal, and why adopting sustainable practices is so important.
The Scale of Coffee Consumption Worldwide
Coffee is one of the most beloved beverages around the globe. Whether it's a morning espresso to start the day, a latte shared with friends, or a simple black coffee enjoyed in solitude, this drink has woven itself into the very fabric of our daily lives. The International Coffee Organization estimates that over 2 billion cups of coffee are consumed every day across the world. This staggering number reflects not only the popularity of coffee but also hints at the significant amount of coffee grounds produced as a byproduct.
The Problem with Disposing of Coffee Grounds
With the colossal scale of coffee consumption, comes the inevitable question: what happens to all the used coffee grounds? Unfortunately, a large portion of these grounds ends up in landfills. While coffee grounds are organic matter, their decomposition in landfills contributes to the production of methane, a greenhouse gas that is significantly more potent in trapping heat than carbon dioxide. This contribution to greenhouse gases is concerning, especially when we consider the current state of global warming and climate change [2].
Furthermore, the sheer volume of coffee grounds being discarded poses a logistical challenge for waste management systems. This adds strain to already stretched resources and further exacerbates environmental problems.
The Importance of Sustainable Practices in Daily Life
In the face of the environmental challenges posed by coffee waste, it becomes imperative for us to consider more sustainable practices in our daily life. Utilizing coffee grounds in beauty products is just one of the many ways we can reduce waste and contribute to a more sustainable and eco-friendly lifestyle.
By repurposing coffee grounds, we are not only preventing them from ending up in landfills but also harnessing their nutrient-rich properties for beneficial use. This practice embodies the very essence of sustainability, as it encourages the efficient use of resources.
Taking small steps such as this in our daily routine can have a ripple effect. Not only do you get to experience the delightful benefits of coffee-infused beauty products, but you also become part of a larger movement towards a more conscious and sustainable way of living.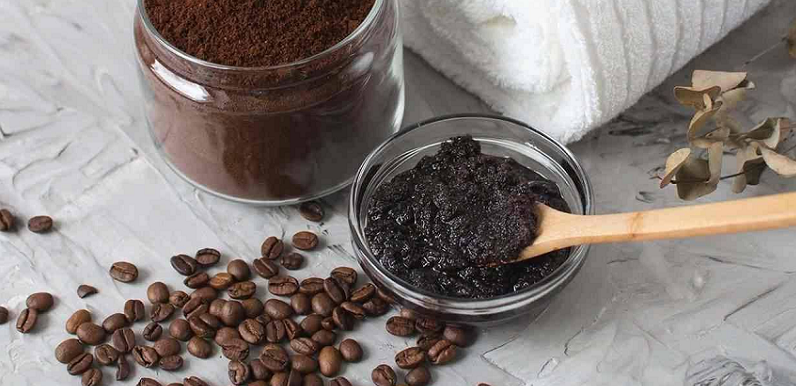 Extracting Coffee Grounds for Beauty Products
Ensuring that the grounds are clean, dry, and stored well is crucial to maximizing their benefits. If you're a coffee enthusiast, you're already halfway there. If not, don't worry; it's easy to get your hands on some coffee grounds.
Collecting and Drying Coffee Grounds
Extracting coffee grounds is as simple as saving what's left after brewing your coffee. Whether you use a coffee machine, French press, or any other brewing method, the first step is collecting the used grounds.
After collecting the grounds, spread them out on a flat surface, such as a baking sheet or a large plate. This is to allow them to dry properly. It's important that they are completely dry to prevent mold growth.
Place the coffee grounds in a cool, dry place for at least 24 hours to allow them to dry thoroughly. If you want to speed up the process, you can also put them in the oven on the lowest setting for a few hours.
Storing Coffee Grounds Properly to Retain Freshness
Now that you have dry coffee grounds, it's essential to store them properly to retain their freshness and potency. Place the dried coffee grounds in an airtight container to protect them from moisture and air, both of which can degrade the quality of the coffee grounds over time [3].
Store the container in a cool, dry place, away from direct sunlight. While coffee grounds can be stored for a long time, it's best to use them within a few weeks to ensure they're still rich in the beneficial compounds that are good for your skin.
Optional: Infusing Coffee Grounds with Essential Oils
For an added boost of benefits and aroma, consider infusing your coffee grounds with essential oils. This step is optional but can elevate your beauty products to the next level [4].
To do this, simply add a few drops of your favorite essential oil to the coffee grounds and mix well. Some great options include lavender for its calming properties, peppermint for a refreshing kick, or rosehip for added nourishment.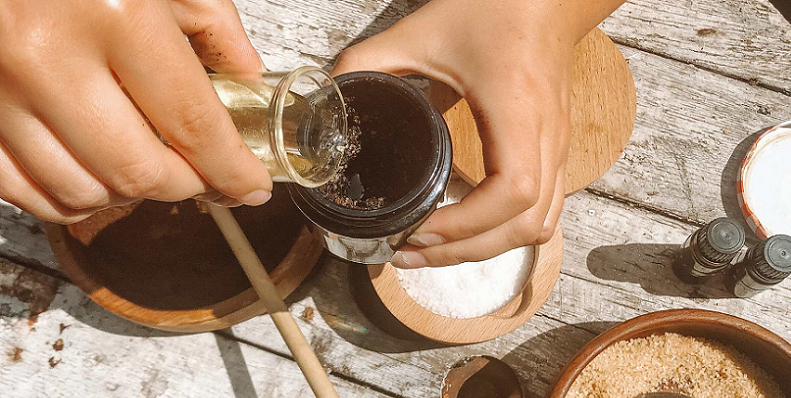 DIY Beauty Recipes Using Coffee Grounds
Creating your own beauty products is not only a sustainable and natural alternative to store-bought options, but it's also a fun and rewarding experience.
Exfoliating Coffee Scrub
There's nothing like a good scrub to remove dead skin cells and reveal the fresh, glowing skin underneath. Coffee grounds are naturally abrasive, making them perfect for exfoliation [5]. Plus, the caffeine gives your skin an extra boost!
Ingredients
1 cup of dried coffee grounds
1/2 cup of coconut oil
1/2 cup of brown sugar
Optional: a few drops of your favorite essential oil
Instructions
In a medium-sized bowl, mix the coffee grounds and brown sugar.
Warm the coconut oil until it's in liquid form and add it to the bowl.
Add a few drops of essential oil if using.
Mix everything together until well combined.
Store in an airtight container.
To use, gently massage the scrub onto your wet skin in a circular motion, then rinse.
Benefits and Usage Tips
This scrub not only exfoliates but also moisturizes thanks to the coconut oil. The caffeine in the coffee grounds can also help to tighten the skin and increase circulation. Use this scrub once or twice a week for the best results.
Coffee Grounds Face Mask
For a deeper nourishment, a face mask incorporating coffee grounds can do wonders. The antioxidants in the coffee can help to rejuvenate tired or dull skin.
Ingredients
2 tablespoons of dried coffee grounds
2 tablespoons of cocoa powder
3 tablespoons of milk
1 tablespoon of honey
Instructions
In a small bowl, mix together the coffee grounds and cocoa powder.
Add in the milk and honey, and stir until you have a smooth paste.
Apply the mask to your clean face and let it sit for about 15-20 minutes.
Rinse off with warm water.
Benefits and Usage Tips
This mask is especially good for dry or aging skin. The coffee grounds help to exfoliate, while the cocoa powder, milk, and honey add moisture and nourishment. Use once a week for a pampering treat.
Coffee-Infused Lip Balm
Coffee isn't just for your skin; your lips can also benefit from this wonder ingredient. Creating a coffee-infused lip balm is easy and leaves your lips feeling soft and moisturized.
Ingredients
1 tablespoon of coffee grounds
2 tablespoons of coconut oil
1 tablespoon of beeswax pellets
Instructions
In a small saucepan, melt the coconut oil and beeswax together on low heat.
Once melted, remove from heat and stir in the coffee grounds.
Let the mixture sit for about 5 minutes so the oil gets infused with the coffee.
Strain the mixture to remove the coffee grounds and pour into small containers or tubes.
Let it cool completely until solid.
Benefits and Usage Tips
This lip balm is incredibly moisturizing, and the caffeine may help to plump your lips. Use as often as needed to keep your lips soft and hydrated.
Coffee Eye Serum
Finally, let's not forget about the delicate skin around your eyes. A coffee-infused eye serum can help reduce puffiness and brighten dark circles.
Ingredients
1/4 cup of coffee grounds
1/2 cup of sweet almond oil
Instructions
Place the coffee grounds and sweet almond oil in a small jar.
Let the mixture sit for about 1-2 weeks, shaking it gently every day.
Strain the oil through a fine mesh sieve or cheesecloth and store in a small bottle with a dropper.
Benefits and Usage Tips
This serum takes advantage of coffee's natural caffeine content to reduce puffiness and dark circles. Use a drop or two under each eye in the morning or before bed.
References

[1] Coffee as a Naturally Beneficial and Sustainable Ingredient in Personal Care Products
[2] 5 Awesome DIY Beauty Projects For Your Used Coffee Grounds!
[3] 11 Uses for Coffee Grounds You Didn't Know About
[4] The 7 Benefits Of Using Coffee For Your Face And Skin
[5] Eight ways to use coffee on the skin, scalp, and hair