How to Create Eco-Friendly, Reusable Makeup Remover Pads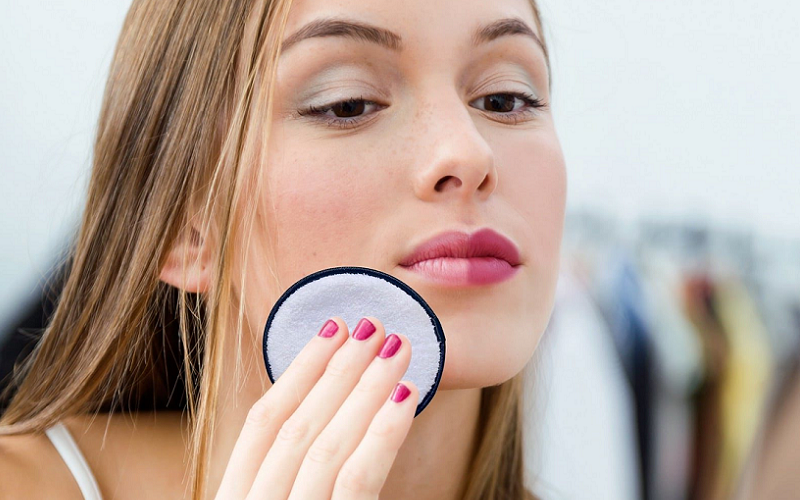 In an era where our planet is facing increasing environmental challenges, it's essential to take steps towards reducing our ecological footprint. One simple but effective way to start is by rethinking the way we remove our makeup. Traditional makeup remover pads are often made of materials that are not biodegradable and can take years to decompose. Moreover, they are usually used with chemical-based removers which are not only harsh on the skin but also detrimental to our ecosystem. But don't worry — there is a greener alternative — eco-friendly, reusable makeup remover pads.
Introduction to Makeup Remover Pads
Most traditional makeup remover pads are made of cotton combined with a blend of synthetic fibers. These synthetic fibers are essentially plastics, which means they do not biodegrade and contribute to pollution. Moreover, conventional cotton farming is known for its excessive water usage and heavy reliance on pesticides, which can have detrimental effects on the environment. The makeup remover solution that's often soaked into these pads may contain chemicals and artificial fragrances that are not only harmful to your skin but also contribute to water pollution when washed off.
The synthetic materials in disposable makeup remover pads make them non-biodegradable. When thrown away, they end up in landfills or oceans, where they can take hundreds of years to break down. Additionally, the chemicals used in the production of these pads and in the makeup remover solution can leak into the ground and water sources, causing pollution and harming aquatic life.
Eco-friendly makeup remover pads are usually made from natural and sustainable materials, such as organic cotton or bamboo. These materials are biodegradable and do not contribute to pollution. Moreover, the cultivation of organic materials involves fewer chemicals, which reduces pollution and conserves water.
Besides being good for the planet, reusable makeup remover pads made from natural materials are also gentler on your skin. They are free from harsh chemicals and artificial fragrances, which reduces the risk of skin irritations and allergies. Furthermore, when you opt for reusable pads, you have the flexibility to choose natural and organic makeup removers to use with them.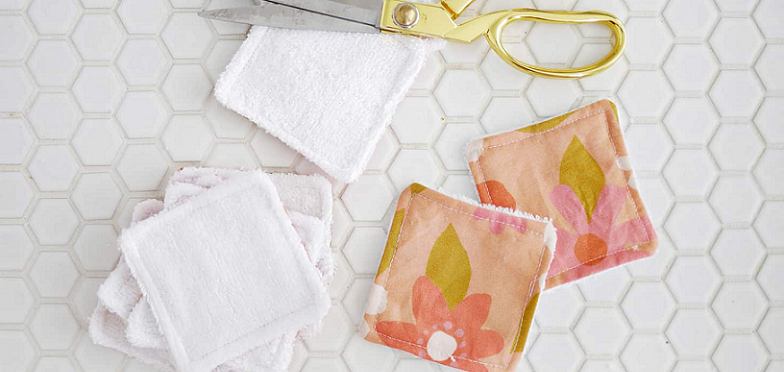 Understanding Reusable Makeup Remover Pads
Reusable makeup remover pads are not only gentle on your skin but also ensure that you contribute positively to environmental conservation.
The Concept Behind Reusables
The idea of reusable makeup remover pads is rooted in sustainability. Unlike disposable pads, which you use once and throw away, reusable pads can be washed and used repeatedly. This significantly reduces waste and pollution. Additionally, reusable pads often come in a set that lasts for several months to a year, depending on the frequency of use and care. This not only benefits the environment but is also cost-effective in the long run. The materials used in reusable pads are usually natural and organic, which means they're free from harmful chemicals and are biodegradable [1].
Comparison of Reusable vs. Disposable Pads
Let's contrast the two options to better understand why making the switch to reusable pads is the better choice:
Environmental Impact: Reusable pads, made from natural materials, are biodegradable and cause minimal pollution. In contrast, disposable pads are typically made of synthetic materials, contributing to landfills and pollution.
Cost: Although the initial investment in reusable pads may be higher, they are more cost-effective in the long run compared to continuously buying disposable pads.
Skin Health: Reusable pads are made from natural materials, which are gentler on the skin, while disposable pads may contain chemicals that could irritate the skin.
Material Options for Reusable Pads
When it comes to choosing materials for your reusable makeup remover pads, it's important to opt for fabrics that are not only eco-friendly but also effective in removing makeup [2]. Here are a few options:
Cotton: Organic cotton is a popular choice for reusable pads. It is soft, hypoallergenic, and effective in removing makeup. Being organic, it also ensures that no pesticides or harmful chemicals were used in its cultivation.
Bamboo: Bamboo is another excellent material for makeup remover pads. It is one of the most sustainable plants as it grows quickly and requires minimal water. It is also naturally antimicrobial and incredibly soft to the touch.
Hemp: Hemp is a highly sustainable material and is known for its durability. It is more absorbent than cotton, making it effective in removing makeup. It's also hypoallergenic, making it suitable for sensitive skin.
Microfiber: Though not a natural material, microfiber can be a good option for those who wear heavy makeup or waterproof products. Its fine fibers are effective in removing stubborn makeup. However, it's important to look for microfiber made from recycled materials to keep the choice eco-friendly.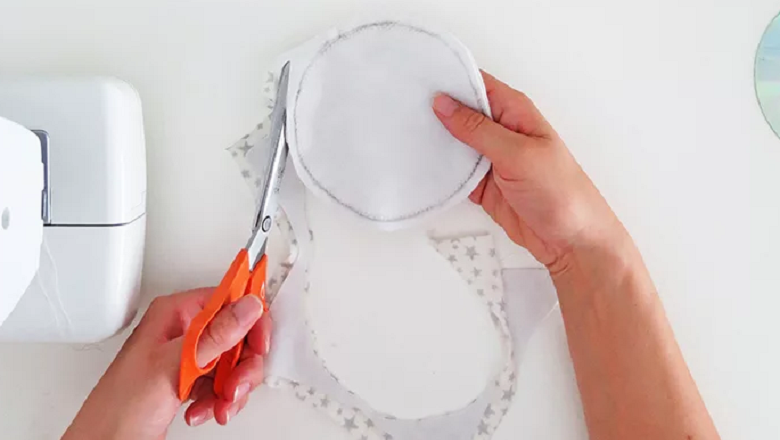 Step-by-Step Guide to Creating Reusable Makeup Remover Pads
Making your reusable makeup remover pads is an enjoyable and fulfilling DIY project. Not only will you be creating something beneficial for your skincare routine, but you'll also be contributing positively to the environment.
Materials Needed
Before we begin crafting, it's essential to assemble all the materials required for making reusable makeup remover pads [3]. Here is a list of items you'll need:
Fabric Options: Based on the material options discussed earlier, gather fabric such as organic cotton, bamboo, or hemp. You can even use old soft t-shirts or towels.
Thread: Use good-quality thread, preferably one that matches or complements your fabric.
Sewing Needle or Sewing Machine: Depending on your preference and availability, you can sew by hand or use a sewing machine.
Scissors: A sharp pair for cutting fabric accurately.
Ruler or Measuring Tape: For measuring and cutting the fabric into equal sizes.
Optional: Patterns or Stencils: If you prefer different shapes for your pads, like hearts or flowers, you can use patterns or stencils.
Preparing the Fabric
Before we start sewing, it's important to prepare the fabric properly to ensure it's clean and the right size.
Washing and Drying: Wash and dry your fabric to ensure any shrinkage occurs before you start sewing. This is especially important if you are using natural fibers like cotton.
Cutting to Size: Use a ruler or measuring tape to cut the fabric into squares or circles. A size of 3×3 inches for squares or a diameter of 3 inches for circles is usually ideal.
Sewing the Pads
Now that your fabric is ready, let's move on to sewing. You can sew by hand or use a sewing machine if you prefer a quicker method or a more professional finish [4].
Sewing by Hand or Using a Sewing Machine: Place two pieces of the fabric on top of each other, and start sewing around the edges. If you're using a sewing machine, a straight stitch will work just fine. If you're sewing by hand, you can use a basic running stitch.
Techniques for Secure Stitching: Make sure to sew the pads securely by backstitching at the beginning and end. This will ensure that the stitches don't unravel during washing.
Tips for Making Different Shapes: If you're using patterns or stencils for different shapes, trace the shape onto your fabric before cutting. Then, follow the shape while sewing.
Finishing Touches
Your reusable makeup remover pads are almost ready! Let's make sure they look neat and are prepared for use.
Trimming Excess Threads: Use scissors to trim any excess threads sticking out from the sides of the pads.
Washing Before Use: It's a good practice to wash your newly sewn makeup remover pads before using them for the first time. This ensures that they are clean and free from any dust or particles from the sewing process.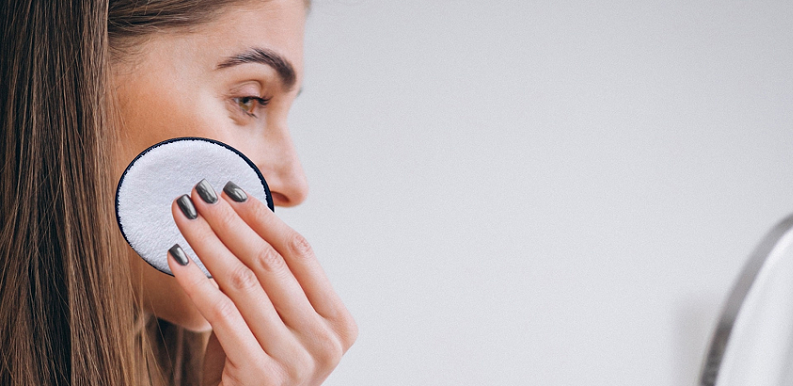 How to Use and Maintain Reusable Makeup Remover Pads
Now that you have your homemade reusable makeup remover pads, it's essential to know how to use and take care of them properly. This will not only make your skincare routine effective but also ensure that the pads last longer, maximizing their environmental benefits.
Using the Pads
Using reusable makeup remover pads is similar to using disposable ones, but with a few tweaks to ensure they stay in good condition [5].
Applying Makeup Remover: Begin by applying your favorite makeup remover or micellar water onto the pad. If you are looking for a more sustainable option, consider using natural oils such as coconut or olive oil as a makeup remover.
Gently Cleaning the Face: Gently wipe your face with the pad in upward strokes. Avoid rubbing too harshly, especially around the sensitive eye area. Depending on how much makeup you're wearing, you might need to use more than one pad.
Cleaning the Pads
Proper cleaning is crucial to ensuring the longevity of your reusable makeup remover pads. Here are some tips for keeping them clean:
Hand Washing: You can hand wash the pads by placing them under warm water and applying a small amount of gentle soap. Rub them together gently until the makeup is removed, then rinse thoroughly.
Machine Washing: Alternatively, you can machine wash the pads. It's a good idea to put them in a mesh laundry bag to prevent them from getting lost or damaged. Wash them on a gentle cycle with like colors.
Drying Tips: After washing, lay the pads flat to air dry. Avoid using a tumble dryer as the heat can cause the pads to shrink or warp, especially if they are made from natural fibers.
Storing the Pads
Proper storage is key to maintaining the quality of your reusable makeup remover pads. Here are some storage tips:
Proper Storage Methods: Store your clean pads in a dry, cool place. You can keep them in a small basket or a designated drawer in your bathroom.
Suggestions for Travel: When traveling, store your clean pads in a small, breathable bag. It's also handy to have a separate waterproof bag for used pads until you can wash them.
References

[1] The Most Affordable Way To Remove Your Makeup
[2] DIY Reusable Makeup Remover Pads
[3] DIY Reusable Makeup Remover Pads
[4] DIY Reusable Makeup Remover Wipes
[5] How to Sew Reusable Makeup Remover Pads