A Springtime Bloom: Refreshing Your Beauty Routine for Spring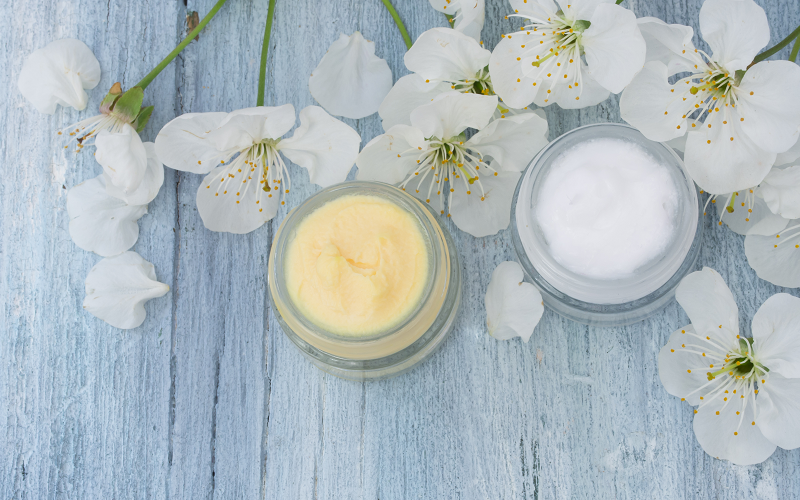 As the chilly winds of winter soften into gentle spring breezes, and the earth comes alive with blooms and chirps, it's time for your beauty routine to blossom as well! Spring is a season of renewal and awakening; the perfect time to revive your skincare, makeup, and overall wellness practices to match the vibrant energy in the air. Now is the time to seamlessly transition from the heavy, protective measures of winter to the light and rejuvenating rituals that spring calls for.
Understanding the Impact of Spring on Your Skin
Before diving into the tweaks and additions to your beauty routine, it is crucial to understand how the spring season affects your skin. The changes in temperature, humidity, sun exposure, and allergens can have various impacts on your skin's health. Knowing what your skin is up against can help you make better-informed decisions regarding the products and routines that would be most beneficial during this delightful season.
The Change in Temperature and Humidity
As we move from winter to spring, there's a significant shift in temperature and humidity levels. Winter's cold, dry air can leave your skin feeling parched and sensitive. With spring's arrival, the temperature rises, and the air becomes more humid. This change can be a relief for dry skin but may also cause increased oil production in some skin types [1].
Tip: Adjust your moisturizers and cleansers to suit the change in weather. Lighter formulas can prevent clogged pores, while maintaining hydration is key.
Increased Sun Exposure
With more daylight hours and outdoor activities, your skin is exposed to increased levels of sunlight during spring. While the sun is an excellent source of vitamin D, its ultraviolet (UV) rays can also cause damage to the skin, leading to premature aging and increasing the risk of skin cancer.
Tip: Sunscreen is a must! Make sure to use a broad-spectrum sunscreen with an SPF suitable for your skin type, and reapply throughout the day, especially if you're spending time outdoors.
Exposure to Pollen and Other Allergens
Spring is synonymous with blooming flowers, which, as lovely as they are, bring along pollen. This, along with other allergens, is more abundant in the air during spring. For some, this can cause allergic reactions, leading to skin irritations like rashes or exacerbation of conditions like eczema [2].
Tip: If you're prone to allergies, keep windows closed during high pollen days and wash your face regularly to remove allergens. Consult a dermatologist if you experience severe skin reactions.
How These Factors Influence Skin Health
Understanding the factors that spring introduces allows you to tailor your beauty routine accordingly. Increased humidity might mean that your skin needs less heavy moisturization, while more sun exposure necessitates diligent use of sunscreen. Being vigilant of allergens and how they affect your skin is also important.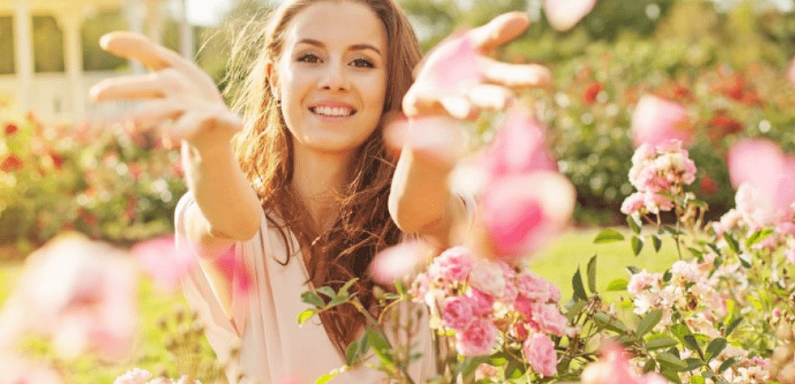 Declutter and Reorganize Your Beauty Products for Spring
As spring breathes new life into the world around us, it's the perfect time to breathe new life into our beauty collection as well. A key step in refreshing your beauty routine is to declutter and reorganize your beauty products. This is not only beneficial for your skin but can also have positive effects on your mental well-being.
Importance of Decluttering
Decluttering involves taking a critical look at your collection and parting ways with products that you don't use, have expired, or just don't suit your current needs [3]. It's an essential step in maintaining an effective beauty routine.
Mental Clarity
Having an organized space with only the items you use can lead to mental clarity and reduce stress. It saves you time as you can easily find the products you need, and creates a more efficient and pleasant beauty routine.
Avoiding Expired Products
Using expired products can be harmful to your skin. Decluttering allows you to get rid of anything that's past its prime, ensuring that your skin only gets the best.
Tips for Organizing Your Products
Once you've decluttered, it's time to organize the products you've decided to keep. Here are a few tips to make your collection both aesthetically pleasing and functional:
Group Similar Products Together
Keep all your cleansers, moisturizers, and makeup items grouped together. This will help you find what you need quickly.
Use Storage Solutions
Invest in makeup organizers or use household items like mason jars and shoeboxes. This will help keep your products organized and in good condition.
Keep Seasonal Products Accessible
As we are focusing on spring, keep the products you will use this season at the front and easily accessible.
Regular Maintenance
Make it a habit to routinely go through your collection. This will help keep clutter from building up again.
Recycling and Disposing of Products Responsibly
As you declutter, it's important to be mindful of how you're disposing of your products. Many beauty products come in packaging that can be recycled.
Check Recycling Symbols
Check the packaging for recycling symbols and make sure to recycle all eligible items.
Product Disposal Programs
Some beauty brands have programs where you can send back used products for them to recycle. Check if any of your products qualify.
Be Mindful of Waste
As you declutter, think about how much waste is being produced. In the future, consider buying products with sustainable packaging.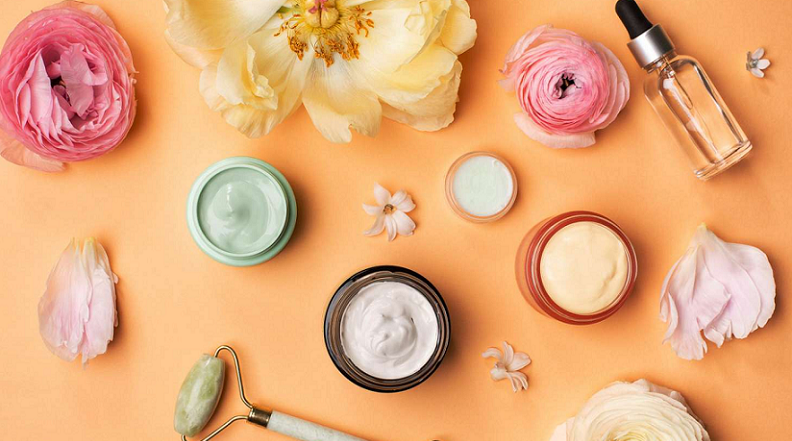 Revising Your Skincare Routine for Spring
Now that your beauty space is decluttered and organized, it's time to focus on the star of the show – your skin. As we have understood the impact of spring on your skin, tailoring your skincare routine to the season is essential. Spring calls for a lighter, more protective regimen as compared to the heavy-duty moisture focus of winter.
Transitioning From Heavy Winter Products
During winter, heavy creams and moisturizers are great for combatting dry and harsh conditions. However, as the temperature and humidity increase in spring, these heavy products can become too much for your skin [4].
Tip: Gradually switch to lighter lotions or gels that keep your skin hydrated without being overly heavy. Pay attention to how your skin reacts and adjust accordingly.
The Importance of Sunscreen
The significance of sunscreen cannot be emphasized enough, especially in spring when the days are longer and we tend to spend more time outdoors.
Selecting the Right SPF
Choose a broad-spectrum sunscreen with an SPF that suits your skin type and the amount of sun exposure you expect to have. Generally, an SPF of 30 or higher is recommended.
Reapplication Tips
Remember that sunscreen needs to be reapplied every two hours, and more frequently if you're swimming or sweating. Carry your sunscreen with you for on-the-go application.
Introducing Lightweight Moisturizers
As the air becomes more humid in spring, your skin might not need as intense moisturization as it did in winter. However, hydration is still key.
Tip: Opt for a lightweight, non-comedogenic moisturizer that keeps your skin hydrated without clogging your pores. Look for ingredients like hyaluronic acid that effectively hydrate the skin.
The Role of Exfoliation in Spring
Exfoliating helps to get rid of dead skin cells and can give your skin a fresh, bright appearance. It's especially beneficial in spring as you shed the dull winter skin [5].
Tip: Introduce a gentle exfoliant into your routine. Be careful not to over-exfoliate as this can irritate the skin. Once or twice a week is generally enough.
Incorporating Antioxidants and Serums
Spring's increased sun exposure means that your skin could use some extra protection against the damaging effects of UV rays. This is where antioxidants come in.
Tip: Incorporate a vitamin C serum into your morning routine. Not only does it provide antioxidant protection, but it can also brighten your complexion and improve skin texture.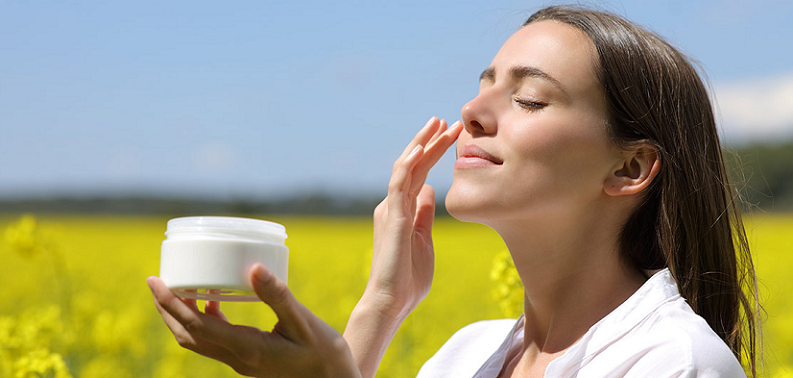 Refreshing Your Makeup Look for Spring
As your skincare routine transitions for spring, so should your makeup! Spring is the perfect season to embrace lighter formulas, experiment with fresh colors, and achieve that natural, dewy glow.
Opting for Lighter Formulas
Heavy, full-coverage foundations that you might have reached for in winter can feel too thick as the weather warms up. It's time to let your skin breathe!
Tip: Switch to lighter formulas like BB creams, tinted moisturizers, or lightweight foundations. These products even out your complexion while letting your skin's natural texture shine through.
Experimenting With Spring Colors
Spring is synonymous with an array of colors as flowers bloom and the world becomes more vibrant. Your makeup should reflect this colorful spirit!
Pastels and Florals
Pastel shades like lavender, mint, and peach are quintessential spring colors. Incorporate these shades into your eyeshadow, blush, and lip colors.
Bright and Fresh Shades
Don't shy away from popping colors. Think bright pinks, corals, and even a bold turquoise eyeliner to add a touch of excitement to your look.
Tips for Achieving a Natural, Dewy Finish
Spring is all about that fresh-faced, dewy look. Here's how to achieve it.
Tip: Opt for cream blushes and highlighters as they blend into the skin seamlessly, giving a more natural finish. Mix a drop of liquid highlighter with your base product to achieve an all-over glow. Don't forget to hydrate your skin well, as it's key to a dewy look.
Long-Lasting Makeup Tips for Warmer Days
As the days become warmer, ensuring your makeup stays put becomes more challenging. Here are a few tips to help your makeup last through the spring days.
Use a Primer
Start with a primer that suits your skin type. It creates a smooth canvas for your makeup and helps it adhere better to the skin.
Set with Powder and Spray
Use a lightweight setting powder to set areas that tend to get oily. Finish with a setting spray to lock everything in place.
Waterproof Formulas
Opt for waterproof eyeliners and mascaras to avoid smudging.
References

[1] 5 Derm-Approved Ways to Transition Your Skincare Routine to Warmer Weather
[2] 5 ways to update your skincare routine for Spring
[3] 4 tweaks a dermatologist makes to her skincare routine for clear skin in spring and summer
[4] 13 Ways Dermatologists Change Up Their Skin Care for Spring and Summer
[5] Here's what your spring skin care routine needs, according to a dermatologist