Nurturing Your Skin During the Fall Shed: A Seasonal Guide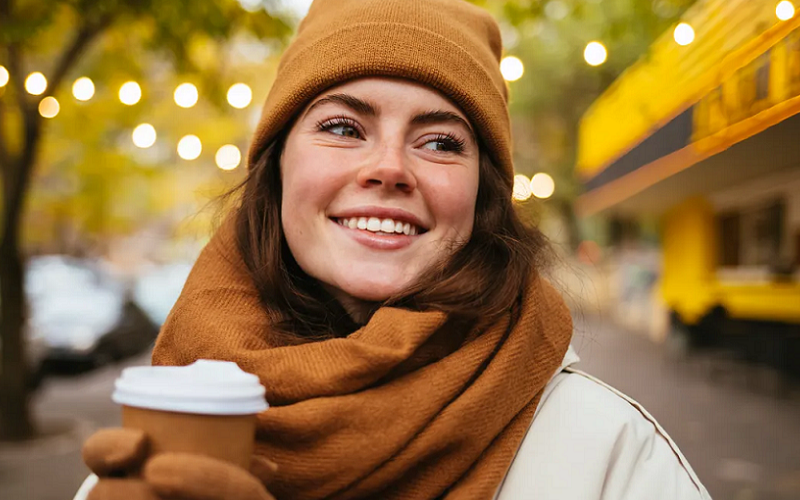 As autumn leaves change hues and drift gently to the ground, your skin too embarks on a transformation. In this serene season of pumpkin spice and cozy sweaters, our skin demands a little extra love and care. The crisp air, declining humidity, and fluctuating temperatures can lead to a variety of skin issues such as dryness, sensitivity, and a lackluster complexion.
Understanding the Fall Shed
As the days grow shorter and the nights cooler, you may notice changes in your skin's texture and appearance. Before we explore the must-have products and DIY treatments for autumn, it's important to understand what's happening to your skin during this season. The phenomenon often referred to as the "Fall Shed" deserves our attention.
Explanation of the Term "Fall Shed"
The term "Fall Shed" refers to the natural process of skin renewal that is particularly pronounced during the fall season. Just as trees shed their leaves in preparation for winter, our skin tends to shed dead cells at a faster rate in the autumn. This is partly due to the transition from the humid summer months to the drier climate of fall, which can cause the skin to lose moisture and make dead skin cells more noticeable. As such, you might experience a rougher texture, dry patches, or even an increase in acne [1].
The Science Behind Seasonal Skin Changes
Understanding the science behind your skin's behavior can empower you to make informed choices about your skincare routine. Let's delve into what causes these seasonal changes.
Effect of Lower Humidity
During fall, the air becomes drier with lower levels of humidity. This lack of moisture in the air can cause the skin to also become drier. As the skin loses moisture, it may become flaky, itchy, or tight. This is why it's essential to focus on hydration during this season.
Reduced Sun Exposure
The shorter days of fall mean less exposure to sunlight. While this can be a relief after the intense summer sun, it's essential to remember that our skin needs vitamin D. The lack of sun exposure can sometimes make the skin look dull and feel less pliable.
Temperature Fluctuations
Fall is known for its fluctuating temperatures. One day it may feel like summer, and the next, a winter chill sets in. These fluctuations can confuse your skin and might disrupt its natural balance, leading to sensitivity or breakouts.
How the Fall Shed Affects Different Skin Types
Every individual's skin reacts to the changing seasons in its own way. Knowing your skin type is key to adapting your skincare routine for the Fall Shed [2].
For normal skin, the changes might be subtle, but incorporating additional moisture can keep it balanced.
Dry skin types might experience heightened sensitivity and flakiness. The focus should be on intense hydration and barrier protection.
For those with oily skin, the production of oil may decrease slightly, but it's still important to moisturize to maintain a healthy skin barrier.
Combination skin requires a more tailored approach, as the oily parts might need different care compared to the dry areas.
And for sensitive skin, it's crucial to be mindful of the products used, as the skin may react more intensely to the seasonal changes.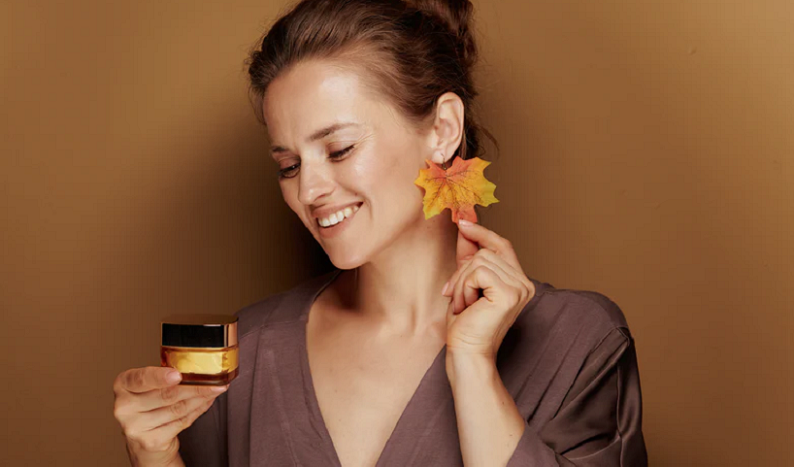 Preparing Your Skin for Fall
Armed with the knowledge of what the Fall Shed entails, it's time to roll up our sleeves and get our skin ready to face the autumn winds with grace. The transition from summer to fall is akin to swapping out your wardrobe; just as you replace tank tops with cozy sweaters, your skincare routine needs a seasonal makeover too.
Transitioning from Summer to Fall Skincare Routine
Summer is all about lightweight formulas and sun protection, while fall calls for richer moisturizers and a focus on skin repair. When the temperature starts to dip, consider making the following adjustments to your routine:
Switch to a Creamier Cleanser: Trade in your gel-based cleanser for a creamier one that will not strip your skin of its natural oils.
Upgrade Your Moisturizer: Opt for a more emollient moisturizer that creates a barrier, locking in moisture.
Don't Skip the Sunscreen: Even though summer is over, don't ditch the sunscreen. UVA rays are still prevalent in the fall and can contribute to premature aging.
Add a Serum: Incorporate a hydrating serum with hyaluronic acid or peptides to help your skin retain moisture.
The Importance of Gentle Exfoliation
As we've learned, the Fall Shed involves an increase in skin cell turnover. Exfoliating becomes an essential step in helping remove the buildup of dead skin cells, allowing your skincare products to penetrate more effectively. However, it's important to be gentle and not over-exfoliate, as this can lead to irritation and sensitivity [3]. Here are some tips for effective, gentle exfoliation:
Choose the Right Exfoliator: Look for products with gentle exfoliating ingredients like lactic acid or fruit enzymes.
Frequency Matters: Limit exfoliation to once or twice a week to avoid overdoing it.
Be Gentle: When using a scrub, be sure to use light pressure and avoid tugging or pulling at the skin.
Adjusting Your Skin's pH Balance
The skin's pH balance can be affected by the changing weather, and an imbalance may lead to a compromised skin barrier. Maintaining a slightly acidic pH level helps to keep the skin's barrier intact and protect against bacteria and irritants.
Opt for pH-Balanced Cleansers: Choose a cleanser that is labeled as pH-balanced to ensure it won't disrupt your skin's natural pH levels.
Incorporate a Toner: Using a toner after cleansing can help restore the skin's pH balance. Look for alcohol-free toners with soothing ingredients like chamomile or rose water.
Monitor Your Skin: Pay attention to how your skin reacts to products and adjust accordingly. If your skin feels irritated or overly sensitive, it might be a sign that your pH balance is off.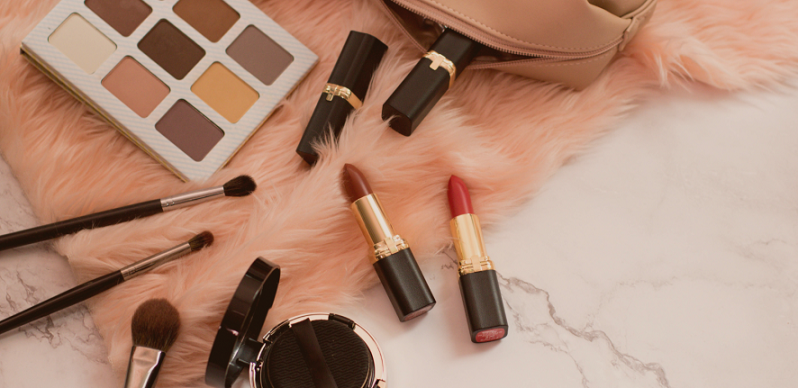 Essential Fall Skincare Ingredients
As autumnal winds whisper through the trees, your skin craves an extra dose of nourishment. The key to unlocking the beauty of fall-ready skin lies in the ingredients you choose. Selecting the right ingredients that work in harmony with the season can make all the difference in your skincare routine.
Hyaluronic Acid for Hydration
In the quest for supple, hydrated skin, hyaluronic acid reigns supreme. This moisture-binding ingredient can hold up to 1,000 times its weight in water, making it a hydration powerhouse [4].
Why It's Essential: As the air gets drier in fall, your skin needs extra help in retaining moisture. Hyaluronic acid helps plump up the skin and reduce the appearance of fine lines.
How to Use: Look for serums, moisturizers, or masks that list hyaluronic acid among their ingredients. Apply them on damp skin for best results.
Ceramides to Strengthen Skin Barrier
Think of ceramides as the building blocks of your skin's barrier. They are lipids that help form the skin's barrier and help skin retain moisture.
Why They're Essential: During the fall, the skin barrier can become compromised due to the dry air. Ceramides strengthen the skin's natural barrier, helping to lock in moisture and protect against irritants.
How to Use: Incorporate a moisturizer enriched with ceramides into your daily routine, focusing on applying it when your skin is still slightly damp after cleansing.
Antioxidants to Combat Environmental Stress
Antioxidants are the knights in shining armor that protect your skin from the harmful effects of free radicals and environmental stressors.
Why They're Essential: With the seasonal transition, your skin might be more susceptible to environmental stress. Antioxidants like vitamins C and E help neutralize free radicals and can brighten up a dull complexion.
How to Use: Opt for serums or moisturizers that contain antioxidants, and use them in the morning to shield your skin throughout the day.
Natural Oils for Moisture Retention
Natural oils like jojoba, argan, and rosehip oil mimic the natural oils in your skin and can provide an additional layer of protection and hydration [5].
Why They're Essential: These oils form a protective layer over the skin that helps retain moisture, which is especially beneficial during the drier months of fall.
How to Use: After applying your moisturizer, add a few drops of oil to your hands and gently press them onto your face. This will lock in all the hydration.
Vitamin C for Brightening
Vitamin C is a beloved ingredient known for its brightening properties. It can help to even out skin tone and improve the skin's texture.
Why It's Essential: As the days grow shorter and you get less sun, your skin may start to look dull. Vitamin C can give it that much-needed glow.
How to Use: Use a Vitamin C serum in the morning before your moisturizer and sunscreen. Look for formulations that also contain Vitamin E or ferulic acid, as they can help stabilize the Vitamin C.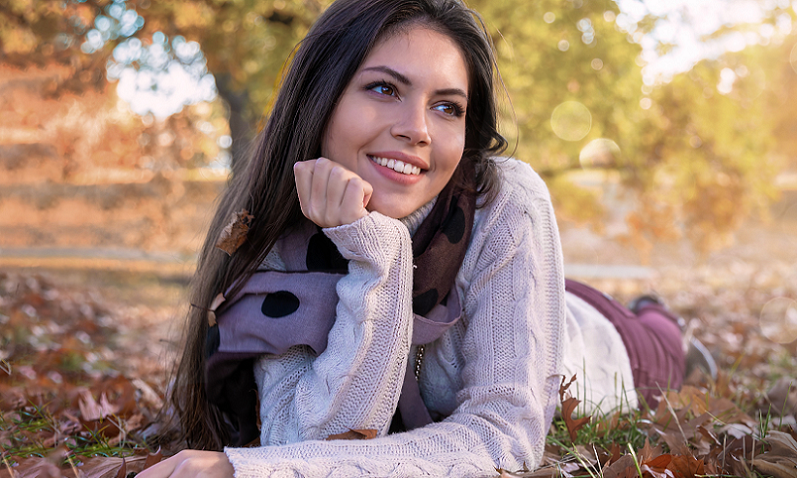 Customizing Your Fall Skincare Routine
As each autumn leaf is unique, so is your skin. Knowing which essential ingredients to include in your skincare routine is just the beginning. To truly nurture your skin during the Fall Shed, it's imperative to customize your routine according to your skin type.
Identifying Your Skin Type
Before diving into the product recommendations, it's crucial to accurately identify your skin type. Your skin type is determined by genetics, but it can also be influenced by external factors such as climate and lifestyle.
Normal: Well-balanced skin, neither too dry nor too oily.
Dry: Skin often feels tight and may exhibit flakes; smaller pores.
Oily: Skin tends to have a shine and larger pores; more prone to acne.
Combination: Skin has areas that are both dry and oily (usually the T-zone).
Sensitive: Skin easily reacts to products or external factors with redness, irritation, or bumps.
Knowing where your skin fits in these categories is the foundation for building a personalized regimen.
Recommended Products for Each Skin Type
Here's a quick guide to the types of products that generally work well for each skin type during the fall season:
Normal Skin
Cleanser: Gentle, hydrating cleanser
Moisturizer: Lightweight, nourishing moisturizer with ceramides
Treatment: Antioxidant serum with Vitamin C
Dry Skin
Cleanser: Creamy, hydrating cleanser free from sulfates
Moisturizer: Rich moisturizer with hyaluronic acid and ceramides
Treatment: Overnight hydrating mask
Oily Skin
Cleanser: Gentle foaming cleanser
Moisturizer: Oil-free, non-comedogenic moisturizer
Treatment: Salicylic acid treatment for any breakouts
Combination Skin
Cleanser: Gentle cleanser that doesn't strip skin's natural oils
Moisturizer: Lightweight moisturizer; consider spot-treating dry areas with a richer cream
Treatment: Clay mask for oily areas; hydrating mask for dry areas
Sensitive Skin
Cleanser: Fragrance-free, ultra-gentle cleanser
Moisturizer: Fragrance-free, hypoallergenic moisturizer with soothing ingredients like aloe vera
Treatment: Spot test any treatments, and look for products with soothing ingredients like colloidal oatmeal
How to Layer Skincare Products for Maximum Effectiveness
Layering products effectively is an art. Here's a basic guide that works for most skin types:
Cleanser: Start with a clean canvas.
Toner: Rebalance your skin.
Treatment Products: Apply any serums or spot treatments (thinnest to thickest).
Moisturizer: Lock in all the products with a moisturizer suited to your skin type.
Sunscreen (AM): Protect your skin from the sun's rays.
Common Fall Skin Issues and How to Address Them
While fall brings the joy of cozy sweaters and pumpkin spice everything, it also brings some common skin issues. From dryness to sudden breakouts, your skin might be sending out an S.O.S as it adjusts to the changing weather.
Dryness and Flakiness
One of the most common complaints during the fall is dry, flaky skin. As the air gets cooler and less humid, skin can lose moisture rapidly.
Why It Happens: The lack of humidity in the air can lead to a decrease in your skin's ability to retain moisture, causing it to become dry and flaky.
How to Address: Amp up the hydration by using a humidifier, switching to a richer moisturizer, and incorporating products with hyaluronic acid.
Increased Sensitivity
You might notice your skin becoming more sensitive during fall, reacting easily to products or environmental factors.
Why It Happens: The change in weather can weaken the skin's barrier function, making it more susceptible to irritants.
How to Address: Strengthen your skin's barrier with products containing ceramides and fatty acids. Opt for gentle, fragrance-free cleansers and moisturizers.
Breakouts and Acne
Some people experience an increase in breakouts during the fall, even if they don't typically have acne-prone skin.
Why It Happens: The combination of dry skin and a weakened barrier can cause the skin to produce more oil as a defense mechanism, which can lead to clogged pores and breakouts.
How to Address: Use a gentle exfoliator to remove dead skin cells and keep pores clear. Look for non-comedogenic products and consider using a spot treatment with salicylic acid.
Dull Complexion
That summer glow might begin to fade as your skin can start to look dull and lackluster in the fall.
Why It Happens: Reduced sun exposure, coupled with dryness, can make the skin lose its radiance.
How to Address: Incorporate a Vitamin C serum to brighten the complexion and use gentle exfoliation to remove dead skin cells.
Chapped Lips
Fall often means saying hello to chapped lips. This can be both uncomfortable and frustrating.
Why It Happens: Just like the rest of your skin, the lips can lose moisture in the dry fall air. The skin on the lips is thinner and more delicate, making them even more susceptible to drying out.
How to Address: Keep a nourishing lip balm handy at all times. Look for ingredients like shea butter, beeswax, or lanolin.
Eczema Flare-Ups
Those with eczema might notice more flare-ups during the fall season.
Why It Happens: The dry air can exacerbate eczema symptoms, leading to red, itchy patches on the skin.
How to Address: Keep the skin moisturized with a thick, fragrance-free cream. Take shorter showers with lukewarm water, and consider talking to a dermatologist if flare-ups are severe.
References

[1] 10 Fall Skincare Tips for Glowing Skin all Season Long
[2] 7 Derm-Approved Ways to Change Up Your Skincare Routine for Fall
[3] How 4 skin care experts are combating dry skin this fall
[4] How To Transition Your Skin Care Routine For Fall
[5] How To Update Your Skincare Routine For Fall, According To Experts