Embrace the Chill: Using Cold Weather to Enhance Your Skincare Routine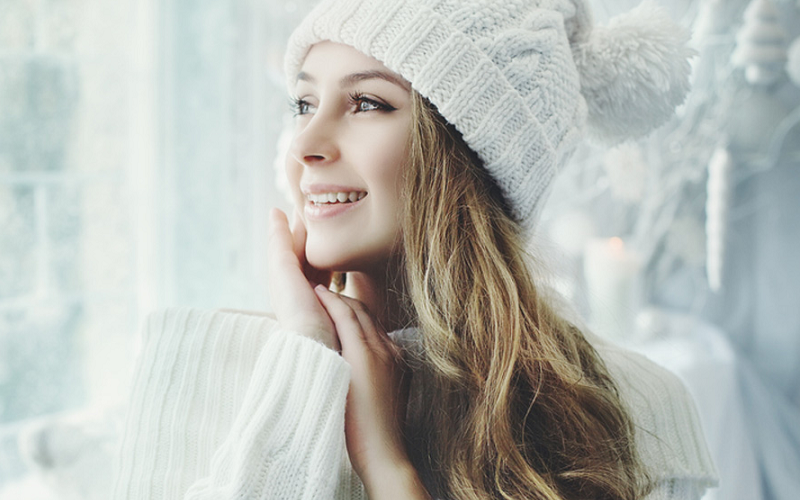 As the temperature drops and snowflakes begin to blanket the earth, you may be tempted to mourn the loss of sunny days and the glowing skin they bring. But wait! Before you dive into a tub of hot cocoa, we have a game-changing revelation for you. What if we told you that the chill in the air could be the secret ingredient to upping your skincare game? Yes, you heard that right! Cold weather, often deemed as the arch-nemesis of supple skin, can actually be your skin's best friend.
The Science Behind Cold Weather and Skincare
As we embark on this frosty journey, it's essential to arm ourselves with the knowledge of why cold weather can be beneficial for our skin. Understanding the science behind cold weather and its impact on skin physiology will not only make you a smart skincare enthusiast but also enable you to make informed choices.
The Physiology of Skin in Cold Weather
Blood Circulation
When the temperatures drop, your body reacts by constricting blood vessels close to the skin's surface to conserve heat. This constriction, known as vasoconstriction, can sometimes lead to a dull complexion due to decreased blood flow. However, when you then expose your skin to a warm environment, the blood vessels dilate rapidly. This alternating constriction and dilation boost blood circulation, ultimately leading to a rosier and more radiant complexion. This is somewhat similar to the effects of a cardiovascular workout on your skin!
Pore Size
Cold weather is known for reducing pore size. As the temperature drops, your pores tend to contract. This makes them appear smaller and less visible, giving your skin a smoother appearance. Cold weather can also slow down the production of sebum, which is a natural oil that can clog pores. With less oil production, the chances of experiencing breakouts and acne can decrease.
Oil Production
As mentioned above, cold temperatures tend to reduce the skin's natural oil production. While this can be beneficial for reducing acne and breakouts, it can also cause the skin to become dry. It's important to balance the reduction in oil production with proper moisturization to maintain skin health.
Role of Cold in Skincare Treatments
Cold weather isn't the only way to harness the power of the cold in skincare. The beauty industry has been utilizing the benefits of cold temperatures in various treatments for years [1]. Let's explore a few.
Cryotherapy
Cryotherapy involves exposing the body to extremely cold temperatures for a short period of time. While it has been used for various health benefits, it is also gaining popularity in the skincare world. Cryotherapy can help to reduce inflammation and puffiness, tighten the skin, and even increase collagen production for anti-aging benefits.
Cold Compresses
Using cold compresses is a simple yet effective way to reduce inflammation and swelling on the skin. Whether it's puffiness under the eyes or an inflamed pimple, a cold compress can be an instant remedy. It works by constricting the blood vessels, which reduces blood flow to the area, and in turn, decreases inflammation.
Cool-Lifting Facials
Cool-lifting facials are a combination of cold temperatures and high pressure to infuse the skin with a serum made up of hyaluronic acid and other beneficial ingredients. This treatment aims to hydrate the skin, reduce the appearance of wrinkles, and leave the skin looking vibrant and refreshed.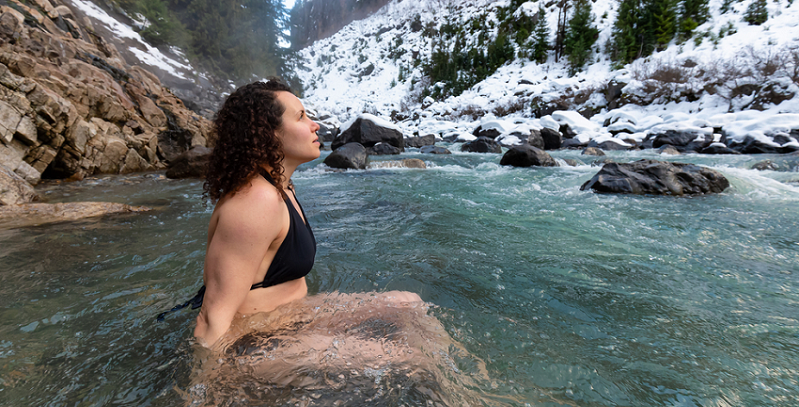 Benefits of Embracing the Chill for Skincare
From calming inflammation to giving your skin that enviable natural glow, the cold can be your ally in achieving a fabulous complexion.
Calming Inflammation
One of the immediate benefits of cold weather or cold treatments is the reduction in skin inflammation. When your skin is exposed to cold, the blood vessels constrict, which can reduce redness and swelling. This is particularly beneficial for individuals with inflammatory skin conditions such as rosacea or acne. By incorporating cold elements into your skincare routine, you could notice a calmer and more even-toned complexion [2].
Reducing Puffiness
Waking up with puffy eyes is something that many of us can relate to. The cold can be an effective remedy for this. Whether it's through the natural chill of winter air or by using a cold compress, the cold helps to reduce fluid retention under the skin, thus minimizing puffiness. Additionally, cold spoons or eye gels kept in the refrigerator can be used to de-puff the eye area in the morning.
Tightening Pores and Smoothing Skin
As mentioned earlier, cold temperatures cause the pores to contract. This not only minimizes their appearance but also results in a smoother skin texture. Smaller pores mean a more refined and polished look to the skin, which can enhance the efficacy of makeup application or give you the confidence to flaunt your natural skin [3].
Boosting Circulation for a Natural Glow
While the initial exposure to cold causes blood vessels to constrict, the subsequent warming up of the skin leads to increased blood flow. This boost in circulation can impart a natural, healthy glow to the skin. The enhanced blood flow also means that more nutrients and oxygen are being delivered to the skin cells, which can contribute to healthier skin in the long term.
Slowing Down Aging Process
Cold weather and treatments can stimulate the production of collagen, a protein that is crucial for skin elasticity and firmness. With increased collagen production, the skin is less likely to develop wrinkles and fine lines. Cryotherapy, in particular, is known for its anti-aging benefits due to its ability to boost collagen.
Enhanced Product Absorption
Cold temperatures can make the skin more receptive to skincare products. When the skin is cooled, the product is less likely to evaporate on the surface and has a better chance of penetrating deeper. This is especially beneficial for products like serums and moisturizers, as it ensures that the active ingredients are being fully absorbed by the skin [4].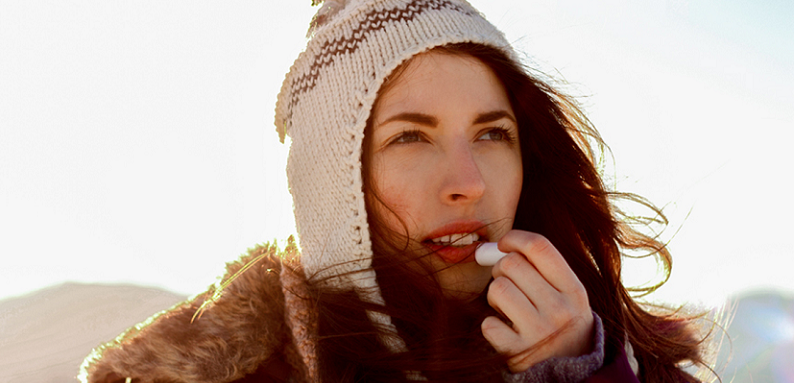 DIY Cold Weather Skincare Treatments
While there are plenty of professional treatments that harness the power of cold, you don't have to book an appointment at a spa to reap the benefits. There are several DIY cold weather skincare treatments that you can easily incorporate into your routine without leaving the comfort of your home.
Ice Cube Facials
Ice cube facials are a quick and cost-effective way to give your skin a refreshing boost. This technique has been used for centuries across different cultures, and for a good reason. It helps to reduce inflammation, tighten pores, and give your skin a radiant glow.
Benefits
Reduces inflammation and redness
Minimizes the appearance of pores
Increases blood circulation for a natural glow
Preps skin for makeup application
How-To Guide
Start by cleansing your face thoroughly.
Wrap an ice cube in a soft cloth or use an ice pack.
Gently massage your face with the ice cube or pack in circular motions, focusing on areas with enlarged pores or inflammation.
Continue for 1-2 minutes and then pat your face dry.
Follow up with a moisturizer to lock in hydration.
Cold Showers
Taking a cold shower might sound unappealing, especially in cold weather, but it can be invigorating for both your skin and overall health.
Benefits
Enhances circulation, contributing to healthier skin and a stronger immune system.
Tightens the skin and reduces the appearance of pores.
Balances oil production, which can help with acne-prone skin.
Increases alertness and energy levels.
Tips for Transitioning into Cold Showers
Start by taking your usual warm shower.
Gradually decrease the water temperature towards the end of your shower.
Try to endure the cold water for 30 seconds to a minute initially.
Gradually increase the duration as you become more comfortable.
Always moisturize after a cold shower to prevent skin dryness.
Cold Weather Skincare Product Recommendations
Incorporating products that are specifically beneficial in cold weather can enhance the effects of cold weather skincare treatments.
Products with Hyaluronic Acid
Hyaluronic acid is excellent for retaining moisture in the skin. This is particularly beneficial during cold weather when the skin tends to be drier [5].
Rich Moisturizers
Switch to a richer moisturizer in cold weather to provide your skin with the extra nourishment and protection it needs.
Lip Balms
Don't forget about your lips! They can become particularly chapped and dry in cold weather. Use a hydrating lip balm with natural oils to keep them soft and moisturized.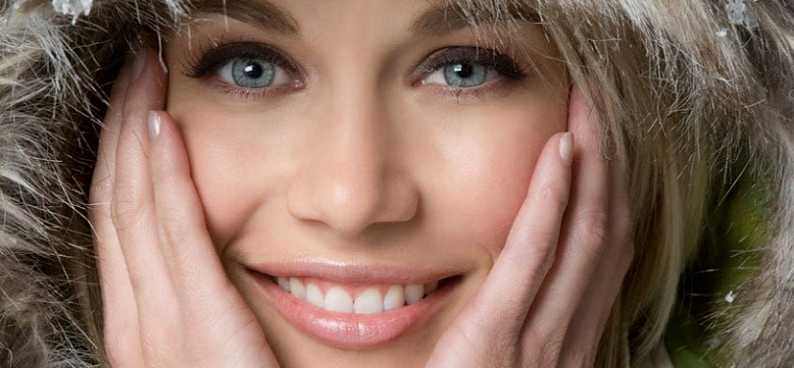 Tips to Optimize Cold Weather Skincare Routine
So, you've decided to embrace the chill and are all set to incorporate the cold into your skincare routine. But before you dive headlong into a snowdrift, let's talk strategy. The cold can be a powerful ally, but it's essential to use it wisely. The key is balance and making sure your skin is protected and nourished.
Knowing When to Avoid Cold Treatments
While the cold has numerous benefits, it's not always suitable for everyone or every situation. If you have extremely sensitive skin, or conditions like eczema, you might want to be cautious with cold treatments. Moreover, if you're sick or have a fever, it's best to avoid cold showers or any extreme temperature changes as they might stress your body.
Balancing with Hydration and Moisturization
Cold weather and cold treatments can be drying to the skin. It's important to balance this by keeping your skin well-hydrated. Drink plenty of water and use products with hydrating ingredients like hyaluronic acid. Following up cold treatments with a rich moisturizer is also crucial in sealing in moisture and preventing dryness.
Layering Skincare Products
In cold weather, your skin can benefit from a little extra pampering. Layering skincare products can provide your skin with added nourishment. After cleansing, apply a hydrating toner followed by a serum. Seal everything in with a moisturizer. For an extra boost, add a few drops of facial oil to your moisturizer.
Choosing the Right Ingredients for Cold Weather
The cold can be harsh on your skin, so it's important to choose your skincare products wisely. Opt for ingredients that are known for their hydrating and soothing properties. Some ingredients to look for are:
Hyaluronic Acid: For hydration.
Ceramides: To strengthen the skin barrier.
Glycerin: To draw moisture to the skin.
Niacinamide: For soothing inflammation and strengthening the skin.
Protecting Your Skin from Harsh Elements
While embracing the chill, don't forget that winter can also bring harsh elements like wind and snow that can be damaging to the skin. Always protect your skin by wearing a scarf and using a good quality moisturizer. Moreover, don't forget sunscreen. The sun's UV rays can still be harmful even on the coldest of days.
References

[1] Winter Is Coming—Here's How to Transition Your Skincare Routine
[2] Benefits of Cold Weather
[3] 5 Ways Cold Weather Actually Helps Your Skin
[4] 7 reasons cold weather is good for your skin
[5] What dermatologists want you to know about your skin in winter