Salt Water and Skincare: Harnessing the Benefits of the Ocean at Home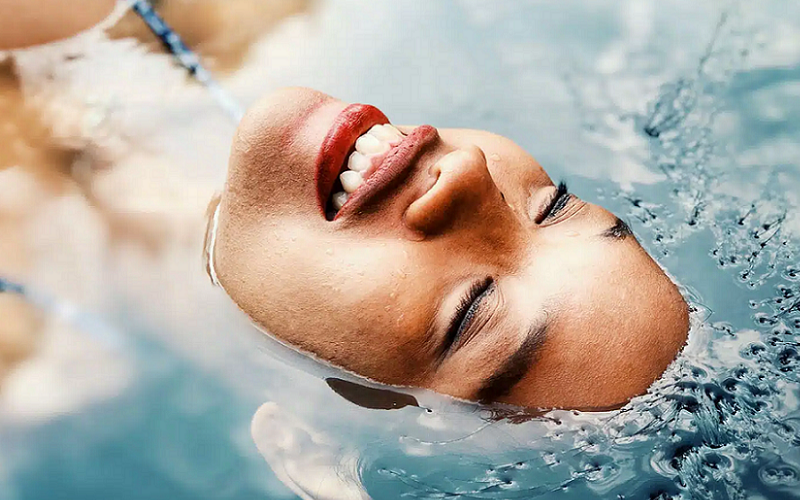 Imagine standing on a serene beach, the waves gently caressing your feet, and the salt-laden breeze embracing your skin. This vision is not just a moment of tranquility, but an age-old remedy in nature's bountiful lap. For centuries, the mystical waters of the ocean have been celebrated for their healing properties. From the regal baths of ancient civilizations to modern thalassotherapy spas, salt water has remained a steadfast ally in skincare.
Understanding Salt Water Composition
Before we venture into the benefits of salt water for our skin, it's important to comprehend what exactly is in the ocean water that makes it so special. Salt water is a mixture of water and various dissolved salts and minerals. The primary element in salt water is sodium chloride, which is common table salt, but there's a treasure trove of other minerals that work in synergy to enhance the health of our skin.
The Elements in Salt Water
Sodium Chloride
Most of us are familiar with sodium chloride as the table salt we use in our daily cooking. In ocean water, sodium chloride helps in cleansing the skin and can act as a natural exfoliant, removing dead skin cells and impurities.
Magnesium
Magnesium is abundant in sea water and plays a crucial role in skincare. It helps improve the skin's overall appearance by reducing inflammation and redness. Moreover, magnesium has been found to increase skin hydration and speed up the healing of damaged skin.
Calcium
Calcium is not just vital for strong bones but is also important for skin health. In salt water, calcium helps to strengthen the skin's barrier function, thus aiding in keeping the skin hydrated and protected from environmental stressors.
Potassium
Potassium helps in maintaining the skin's natural moisture balance. It works in conjunction with sodium to regulate the water content within skin cells. This mineral is essential in preventing dryness and flakiness.
Trace Minerals
In addition to the major minerals, sea water contains a plethora of trace minerals such as zinc, iodine, and selenium. These minerals play a significant role in promoting skin health. For instance, zinc has anti-inflammatory properties and is known to aid in the healing of acne and other skin irritations.
How These Elements Benefit the Skin
Now that we have an understanding of the key minerals present in salt water, let's delve into how these elements work together for the benefit of our skin. The combination of these minerals can help improve skin texture, reduce inflammation, and promote healing.
The exfoliating properties of sodium chloride, coupled with the anti-inflammatory benefits of magnesium and zinc, contribute to the reduction of acne. The hydration properties of potassium and calcium help in keeping the skin supple and moisturized. Additionally, the trace minerals in salt water are known to improve circulation, which can result in a healthier complexion and faster cell regeneration. This unique combination of elements makes salt water a natural and potent ingredient for skincare [1].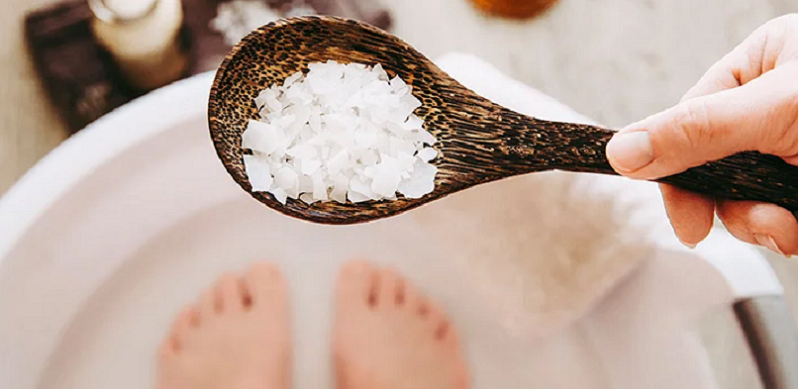 The Science Behind Salt Water and Skincare
Having unravelled the composition of salt water and its treasure trove of minerals, it's now time to look into the scientific depths that explain how these elements can be so beneficial for our skin. The ocean's salt water has long been revered for its therapeutic properties, and modern science has made strides in uncovering the underlying mechanisms behind its magic.
Natural Exfoliation Properties
The Role of Sodium Chloride
As the waves of the ocean wash over the shores, they also have the ability to wash away dead skin cells. Sodium chloride, the principal component of salt water, acts as a natural exfoliant. Its abrasive yet soluble nature makes it effective in sloughing off dead skin cells without being overly harsh.
Smoother and Fresher Complexion
Regular and controlled exfoliation with salt water can lead to a smoother and fresher complexion. By removing the outer layer of dead skin cells, salt water can reveal the newer and more vibrant skin beneath. This process also helps in preventing clogged pores which are a common cause for acne [2].
Antibacterial Effects
How Salt Water Fights Bacteria
Salt has been used as a preservative for centuries, primarily due to its ability to dehydrate and kill bacteria. When applied to the skin, salt water can create an environment that is inhospitable to certain bacteria, especially those that can cause skin infections and exacerbate acne.
Managing Acne and Skin Infections
The antibacterial properties of salt water can be particularly beneficial for those who suffer from acne or are prone to skin infections. Regular, but not excessive, use of salt water treatments can help in managing these conditions by reducing the bacteria on the skin's surface.
Promotion of Circulation
Trace Minerals and Blood Flow
The trace minerals present in salt water, such as magnesium and zinc, are known to improve blood circulation. They achieve this by relaxing the blood vessels and reducing inflammation, which allows for better blood flow.
Glowing Skin and Faster Healing
With improved circulation, the skin receives more nutrients and oxygen, which can lead to a healthier and more radiant complexion. Moreover, better blood flow is essential for the speedy healing of wounds and the reduction of scarring.
Reduction of Inflammation
Anti-Inflammatory Minerals
Magnesium and zinc, two minerals abundantly found in sea water, are known for their anti-inflammatory properties. They can help reduce redness and swelling, which is beneficial in treating conditions like acne, psoriasis, and eczema.
Soothing Irritated Skin
For those with irritated or sensitive skin, salt water can have a calming effect. However, it is essential to use it cautiously, as excessive use can have the opposite effect and lead to further irritation [3].
Boosting Hydration
Balancing Skin's Moisture Content
While it might seem counterintuitive, salt water can actually boost the skin's hydration levels. Minerals like potassium and calcium play a critical role in maintaining and balancing the moisture content within the skin cells.
Strengthening the Skin's Barrier
By promoting a balanced moisture level, salt water also helps in strengthening the skin's natural barrier. This is essential for protecting the skin from environmental stressors and retaining its natural moisture [4].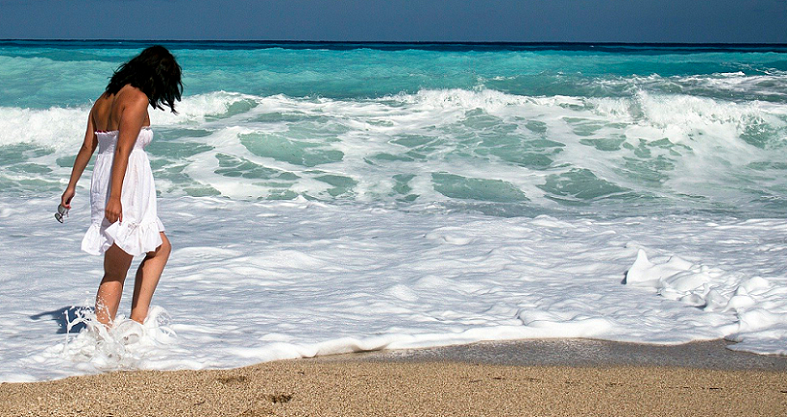 Salt Water Therapies Around the World
As we have journeyed through the composition and science of salt water and skincare, it becomes apparent that salt water has profound benefits for our skin. This realization is not new; cultures around the world have harnessed the power of salt water for centuries through various therapeutic practices.
Thalassotherapy: France and Beyond
Origins and Principles
Thalassotherapy, derived from the Greek word "thalassa" meaning 'sea', is a therapeutic approach that involves using seawater and marine products for health and wellness. Originating in France in the 19th century, thalassotherapy has since gained popularity across Europe and beyond. It is based on the principle that immersion in seawater and exposure to marine air can be revitalizing and healing for the body and skin.
Treatments and Benefits
Thalassotherapy encompasses a range of treatments, including seawater baths, saltwater showers, algae wraps, and mud baths. These treatments are believed to help detoxify the skin, relieve pain, reduce inflammation, and improve circulation, leading to a refreshed and rejuvenated appearance.
Dead Sea Treatments: Israel and Jordan
The Uniqueness of the Dead Sea
The Dead Sea, situated between Israel and Jordan, is renowned for its remarkably saline waters and mineral-rich mud. The high salt concentration and unique composition of minerals such as magnesium, calcium, and potassium make it a therapeutic haven for skincare and overall wellness [5].
Therapeutic Applications
People from around the world travel to the Dead Sea to bathe in its waters and apply its mud to their skin. These treatments are believed to alleviate skin conditions like psoriasis and eczema, and promote healthier, more vibrant skin due to the high mineral content.
Balneotherapy: Europe's Ancient Spas
What is Balneotherapy?
Balneotherapy involves treating health problems through bathing, typically in natural mineral springs or seawater. Though similar to thalassotherapy, balneotherapy is not exclusively restricted to seawater and marine products. It has ancient origins, with the Romans being especially fond of using thermal baths for relaxation and health.
Spa Towns and Healing Waters
Across Europe, there are numerous historic spa towns where people have sought the healing properties of mineral waters for centuries. Bath in England, Baden-Baden in Germany, and Karlovy Vary in the Czech Republic are just a few examples. The mineral-rich waters in these towns are believed to have a range of benefits, including improving skin health, reducing inflammation, and relieving pain.
Seaweed Wraps: From Ireland to Japan
The Power of Seaweed
Seaweed wraps combine the benefits of salt water with the nourishing properties of seaweed. Rich in vitamins and minerals, seaweed has been used in skincare routines from Ireland to Japan for centuries.
Modern Seaweed Treatments
Today, seaweed wraps are a popular spa treatment that involves wrapping the body in seaweed-soaked cloths. This practice is believed to detoxify the body, hydrate the skin, and provide essential nutrients that promote skin health.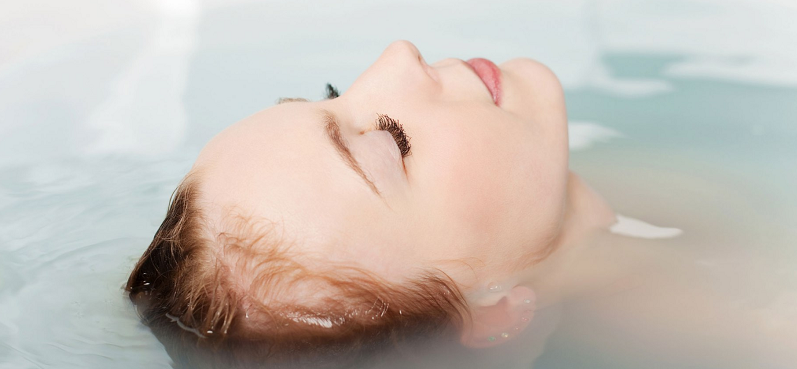 Creating a Salt Water Skincare Routine at Home
After exploring the worldwide practices of salt water therapies, you may find yourself yearning for the rejuvenating embrace of the sea. Fortunately, you don't need to travel far to indulge in these healing rituals. With a few simple ingredients and steps, you can incorporate salt water therapies into your regular skincare routine at home. Here, we'll guide you on creating your very own at-home salt water skincare regimen.
DIY Salt Water Face Rinse
Ingredients and Preparation
A simple way to start incorporating salt water into your skincare routine is by creating a DIY salt water face rinse. You'll need a teaspoon of sea salt and a cup of warm distilled water. Dissolve the salt in the water and let it cool.
Usage and Benefits
To use this mixture, simply splash it onto your face after cleansing, then pat dry. The salt water face rinse can help in gently exfoliating the skin, reducing inflammation, and controlling oil production. Remember to moisturize your skin afterwards to maintain its hydration.
Homemade Salt Water Soak
Creating Your Own Sea Soak
For a relaxing salt water therapy, consider a homemade salt water soak. Mix one-third cup of sea salt and one-third cup of Epsom salt in warm bath water. For an added touch of luxury, a few drops of essential oils like lavender or chamomile can be incorporated for their soothing aromas.
The Spa Experience at Home
Immerse yourself in this healing bath for about 20 minutes. This at-home therapy can help in improving circulation, reducing muscle soreness, and promoting healthier skin. It's like bringing the spa right into your bathroom!
Salt Water Body Scrub
Crafting the Scrub
A salt water body scrub is another excellent addition to your skincare routine. Combine a cup of sea salt with half a cup of a carrier oil like olive or coconut oil. For a refreshing scent, add a few drops of an essential oil like peppermint or citrus.
Exfoliating Your Way to Smooth Skin
Apply this scrub in a circular motion all over your body, focusing on rough patches of skin. Rinse it off with warm water. This scrub acts as an effective exfoliant, helping to remove dead skin cells and reveal smoother, more radiant skin underneath.
Balancing with Hydration
Importance of Moisturizing
While salt water therapies can provide numerous benefits, it's essential to balance them with proper hydration. After each salt water treatment, be sure to moisturize your skin. This helps prevent any potential dryness that can occur from the salt and maintains the skin's natural moisture barrier.
Selecting the Right Moisturizer
Choose a moisturizer that suits your skin type. For instance, if you have dry skin, opt for a cream-based moisturizer. If you have oily skin, a water-based moisturizer would be a better choice.
References

[1] Is saltwater good for the skin? What to know
[2] 9 surprising ways salt can restore your skin and body
[3] Salt water and skin interactions: new lines of evidence
[4] Is Salt Water Good For The Skin? Find Out Its Benefits
[5] Are There Benefits To Washing Your Face In Salt Water?