Toner Tabs: The Unexpected Skincare Step You Might Be Missing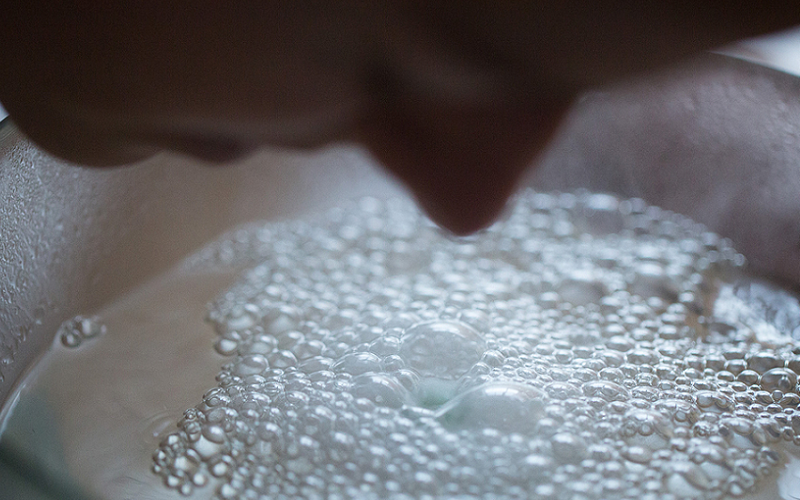 When it comes to maintaining a radiant complexion, most of us are familiar with the holy trinity of cleansing, toning, and moisturizing. But what if we told you there's a hidden gem that could enhance your skincare routine and lead you to skin nirvana? Enter Toner Tabs – an amalgamation of potent ingredients compressed into a tiny tablet. Here we uncover the origins, benefits, and methods of using these skincare warriors.
Introduction to Toner Tabs and Skincare
Toner tabs, also known as facial toner tablets or steamer tabs, are small, compressed discs made from a blend of natural ingredients like essential oils, dried herbs, and vitamins. When dissolved in hot water, they release a fragrant steam that is used to tone and cleanse the skin. The steam from the toner tabs helps to open up pores, allowing the beneficial ingredients to penetrate deeply into the skin. This can leave your skin feeling refreshed, nourished, and supple.
Importance of Skincare Routine
Having a regular skincare routine is not just about vanity; it's a form of self-care that can have a positive impact on your overall well-being. Our skin, being the largest organ, is constantly exposed to various external aggressors such as pollution, UV rays, and harsh chemicals.
A proper skincare routine helps in not only protecting the skin from these elements but also in maintaining its health and vitality. Regular cleansing, exfoliating, and moisturizing are essential, but sometimes your skin may need a little extra attention to stay at its best. This is where innovative products like toner tabs come into play.
Introducing Toner Tabs as an Unexpected Skincare Step
Toner tabs are relatively new to many but have the potential to transform your skincare regime. Their concentrated formula allows for targeted treatment that can be customized according to skin type. While traditional toners are applied with a cotton ball or pad, toner tabs offer a more immersive and spa-like experience.
Historical Background of Toner Tabs
Sometimes, the most innovative skincare products have a deep history, and toner tabs are no exception. They draw inspiration from ancient beauty rituals and are a modern adaptation of age-old practices.
Origins and Early Uses
Toner tabs have a legacy that can be traced back to ancient civilizations. The concept of using steam infused with herbs and essential oils for facial treatments has been a staple in various cultures for centuries. For instance, the ancient Egyptians, renowned for their elaborate beauty rituals, used steaming techniques with aromatic herbs to cleanse and rejuvenate their skin. Similarly, in ancient China and Rome, natural hot springs and baths infused with botanicals were popular for their healing and beautifying properties.
While toner tabs as we know them today did not exist in ancient times, the fundamental practice of using steam infused with beneficial ingredients to treat the skin has been passed down through generations.
Evolution of Ingredients and Formulas
As time progressed, skincare treatments evolved. By the late 19th and early 20th centuries, the beauty industry began to recognize the benefits of combining natural ingredients with scientific formulations. This period saw a boom in the development of various skincare products, including toners.
However, it was not until the late 20th century that the concept of toner tabs began to take shape. These were designed as a convenient, compact version of the traditional steam facial, allowing individuals to experience spa-like treatments in the comfort of their homes. Toner tabs started to integrate a blend of modern ingredients such as vitamins and antioxidants with traditional elements like essential oils and dried herbs. This fusion of ancient wisdom and modern science contributed to the effectiveness and appeal of toner tabs.
The Revival of Toner Tabs in Modern Skincare
Fast forward to the present day, and toner tabs have made a resurgence in the beauty industry. With the growing consumer demand for natural, sustainable, and customizable skincare products, toner tabs have found their niche. Their compact size, potent ingredients, and ease of use have made them a favorite among skincare enthusiasts.
Additionally, the global focus on wellness and self-care has led to an increase in at-home spa treatments, further propelling the popularity of toner tabs. Social media and beauty influencers have also played a significant role in bringing toner tabs to the forefront, as individuals seek innovative and effective additions to their skincare regimes.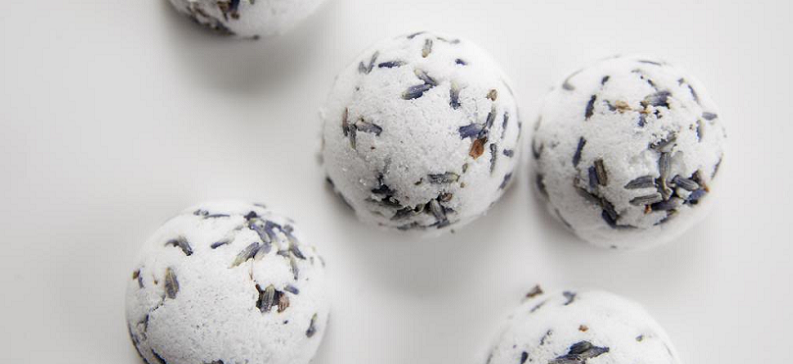 Understanding the Composition of Toner Tabs
The effectiveness of any skincare product depends largely on its composition. Understanding what goes into toner tabs can help you make informed decisions about which ones are best suited for your skin type and needs.
Common Ingredients Found in Toner Tabs
Toner tabs are typically a fusion of several key ingredients. The specific mix can vary based on the brand or product line, but there are a few common components you will likely find in most toner tabs [1].
Essential Oils
Essential oils form the backbone of many toner tabs. Extracted from plants, these oils carry the essence of their source, which includes both their fragrance and beneficial properties. Examples of popular essential oils in toner tabs include lavender for its calming properties, tea tree for its antibacterial qualities, and rosemary for its potential to improve circulation.
Dried Herbs and Flowers
Dried herbs and flowers are another vital component of toner tabs. When these botanicals are steamed, they release beneficial compounds that can soothe, cleanse, and rejuvenate the skin. Chamomile, rose petals, and green tea leaves are frequently used due to their antioxidant-rich profiles.
Vitamins and Antioxidants
In addition to essential oils and dried botanicals, many toner tabs also contain a mix of vitamins and antioxidants. These ingredients help protect the skin against free radicals and environmental damage, promoting overall skin health. For instance, Vitamin C is a common ingredient due to its brightening and anti-aging properties.
Understanding Ingredient Labels
It's important to read and understand the ingredient list when choosing your toner tabs. Look for products that list their ingredients clearly and transparently. Ingredients are typically listed in descending order by weight, which means that the product contains more of the ingredients at the top of the list.
Pay particular attention to the first few ingredients, as they make up the majority of the product. If you have specific skin concerns or sensitivities, make sure to check for ingredients that could potentially irritate your skin. Don't be afraid to do a little research if you come across an ingredient you're unfamiliar with – knowing what you're putting on your skin is a crucial aspect of skincare.
Importance of Natural and Sustainable Ingredients
In today's skincare market, consumers are becoming more conscious of the ingredients in their products. There is a growing demand for natural, cruelty-free, and sustainably sourced ingredients. This shift is not just about personal health but also about making choices that are kinder to the planet [2].
When selecting toner tabs, consider options that contain natural ingredients and are free from harmful chemicals. Opt for brands that prioritize sustainable sourcing and packaging. Your skin will thank you, and so will the environment.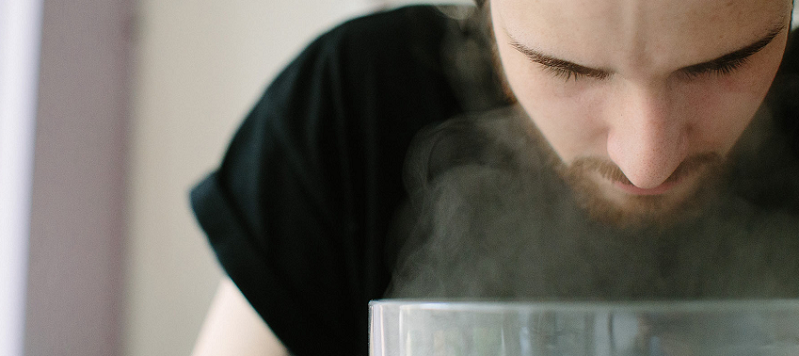 The Benefits of Incorporating Toner Tabs into Your Routine
The myriad of benefits these tiny tablets offer can address various skin concerns and contribute to the overall health of your skin. From deep cleansing to soothing irritation, toner tabs bring a spa-like experience to your home, packed with goodness.
Deep Cleansing and Pore Tightening
One of the most notable benefits of toner tabs is their ability to cleanse the skin deeply. When you use a toner tab, the steam helps to open up the pores, which makes it easier to remove dirt, oil, and impurities that may have built up.
As the steam from the toner tab envelopes your face, it softens the surface debris in your pores. This process not only makes it easier to extract blackheads and whiteheads but also prepares the skin for further cleansing.
Following a steaming session with a gentle cleansing routine can leave your skin feeling exceptionally clean. Furthermore, the essential oils and botanicals in the toner tabs can have a tightening effect on the pores, which helps to reduce their appearance and prevent future clogging.
Balancing Skin's pH Levels
Maintaining the pH balance of your skin is crucial for keeping it healthy and resilient. Toner tabs can play a role in this by helping to restore the skin's natural pH levels.
Our skin's natural pH hovers around 5.5, which is slightly acidic. This acidity helps to keep the skin's barrier intact and ward off bacteria. However, factors like harsh cleansers and environmental pollution can disrupt this balance.
Toner tabs, especially those with ingredients like rose water or chamomile, can help to restore and maintain the skin's natural pH balance. This, in turn, can help to improve the skin's barrier function and make it less prone to irritation and breakouts.
Enhancing Skin's Absorption of Other Products
Using toner tabs can enhance the effectiveness of other skincare products. By opening up the pores and softening the skin, toner tabs can make it more permeable to the skincare products that follow.
When your skin can absorb products more effectively, you can get the most out of your skincare investments. This means that the serums, creams, and treatments you apply post-steaming may be able to penetrate deeper and work more efficiently [3].
Soothing Irritated Skin
Toner tabs can be incredibly soothing for irritated skin. The warmth of the steam combined with the calming properties of ingredients like lavender or aloe vera can help to reduce redness and calm inflammation.
For those with sensitive skin, using toner tabs with gentle, natural ingredients can provide a soothing experience. It's also an excellent way to add moisture to the skin without the use of heavy creams that can sometimes exacerbate sensitivity.
Customization for Different Skin Types
One of the fantastic things about toner tabs is their versatility. With a plethora of ingredients available, you can choose or even create toner tabs that are tailored to your specific skin type and concerns.
Whether your skin is oily, dry, combination, sensitive, or normal, there's a toner tab for you. For instance, if you have oily skin, choose toner tabs with tea tree oil or witch hazel to combat excess oil. On the other hand, if your skin is dry, opt for ingredients like rose or chamomile that can provide deep hydration.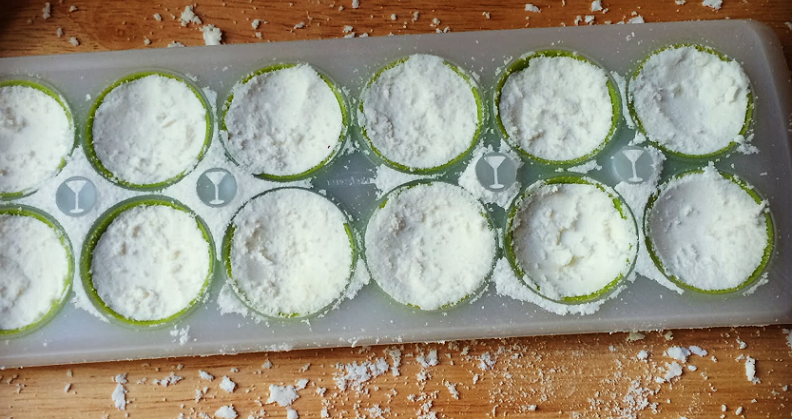 Step-By-Step Guide: How to Use Toner Tabs
The beauty of toner tabs is that they are simple to use, yet they can provide a deeply indulgent and effective skincare experience. Follow this step-by-step guide to make the most of your toner tabs and unlock the radiant complexion you desire.
Preparing Your Skin
Before you dive into using toner tabs, it's crucial to prepare your skin. Proper preparation ensures that your skin is ready to receive all the goodness the toner tabs have to offer.
Cleanse Your Face
Start by washing your face with a gentle cleanser to remove any dirt or makeup. This ensures that your pores are free from surface impurities before you use the toner tabs.
Tie Back Your Hair
Secure your hair away from your face using a hairband or hair tie. This will prevent any strands from falling onto your face during the steaming process.
Setting Up the Toner Tab Steaming Session
Now that your skin is prepped, it's time to set up the steaming session with your toner tab.
Fill a Heat-Resistant Bowl with Hot Water
Take a large heat-resistant bowl and fill it with hot water. The water should be steaming, but not boiling, to avoid the risk of burns.
Drop the Toner Tab into the Bowl
Place the toner tab into the bowl of hot water. As it begins to fizz, it will release the essential oils and other ingredients into the steam.
Steaming Your Face
This is the most indulgent part of the process. Follow these steps to effectively steam your face with the toner tab.
Lean Over the Bowl
Position your face about 10-12 inches above the bowl. This should be close enough to feel the steam but not so close that it's uncomfortable or too hot.
Drape a Towel Over Your Head
Drape a large towel over your head and the bowl to create a tent. This helps to trap the steam and direct it onto your face.
Steam for 5-10 Minutes
Allow your face to steam for about 5-10 minutes. If you have sensitive skin, keep the session closer to 5 minutes.
Finishing Up
After you've completed the steaming session, it's important to follow up with the right skincare products to lock in the benefits.
Rinse Your Face with Cool Water
Gently rinse your face with cool water. This helps to tighten the pores and calm the skin after the heat from the steam.
Apply Skincare Products
Now that your pores are open and your skin is receptive, it's the perfect time to apply your favorite skincare products. Start with a serum or treatment, followed by a moisturizer to lock in hydration.
Enjoy the Glow
After completing your toner tab steaming session and following up with skincare products, your skin should feel refreshed, clean, and radiant. Enjoy the glow and the indulgent experience you've given yourself!
References

[1] How to Use Lush Toner Tabs
[2] How to Make DIY Toner Tabs that Steam Clean Skin Blemishes
[3] DIY Toner Tabs! Steam Clean Blemishes