Timeless Beauty: Skincare Rituals from Our Grandmothers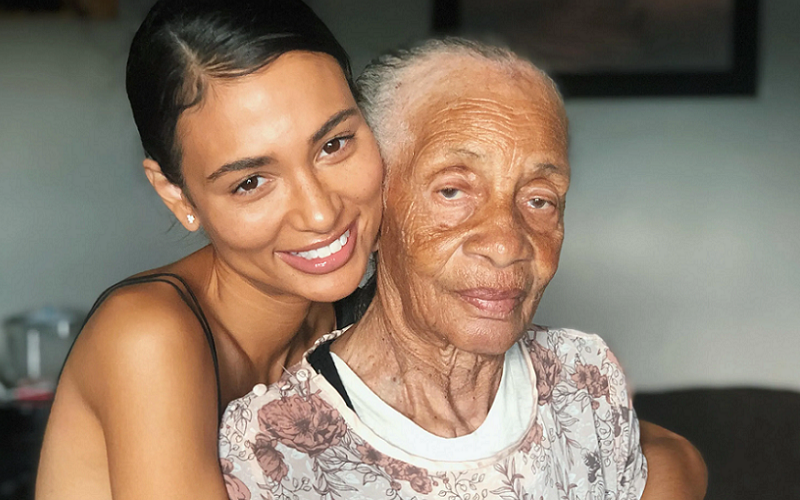 In a world where beauty trends change at the speed of light and skincare products constantly evolve, the allure of timeless beauty remains constant. Here we go on a journey through the ages, where the simplicity and wisdom of our grandmothers' skincare routines still hold invaluable lessons. Rich in natural ingredients, these rituals have been passed down through generations, becoming an integral part of cultural legacies around the world. From the turmeric masks of India to the lavender-infused indulgences of France, these traditions not only nourish the skin but also connect us to our roots.
Introduction to Traditional Skincare Rituals
Timeless beauty transcends trends and is often associated with a natural, radiant appearance that seems unaffected by age. The idea of timeless beauty is more than just skin-deep; it encompasses grace, poise, and a balanced way of life. Throughout history, women have sought to attain this kind of beauty, and many have turned to natural remedies and rituals. These traditional practices, often handed down by our grandmothers, play a significant role in achieving that ageless glow.
The Wisdom of Our Grandmothers
Our grandmothers, armed with generations of knowledge, knew the power that lay in nature's bounty. They relied on simple, natural ingredients and techniques that have now often been replaced by complex chemical formulations. Their wisdom was rooted in understanding the healing and nourishing properties of ingredients that could be found in their kitchens or gardens. This section pays homage to the depth of understanding and knowledge our grandmothers possessed, and the invaluable gift they passed down to us.
Introduction to Traditional Skincare Rituals
Traditional skincare rituals vary widely across cultures but share an underlying principle of utilizing nature's gifts. These rituals are more than just a skincare routine; they are often considered to be sacred practices that have a holistic effect on one's well-being. From daily practices to special preparations for events and celebrations, these rituals have been an essential aspect of women's lives across the globe.
The Importance of Natural Skincare Ingredients
As we embark on this journey through the ages, it's imperative to understand the bedrock of these skincare rituals: natural ingredients. Our grandmothers knew the importance of steering clear from harsh chemicals and relying on the pure essence of nature for their skincare needs. In this age of modern cosmetics, where synthetic ingredients often take center stage, the value of natural components is gaining recognition once again.
Overview of Common Natural Ingredients in Skincare
There is an array of natural ingredients that have been staples in traditional skincare. Some of these include honey, known for its antimicrobial properties; turmeric, celebrated for its anti-inflammatory benefits; and olive oil, valued for its nourishing effects [1].
Fruits like papaya have been used as natural exfoliators, while herbs such as chamomile and lavender have been employed to soothe and calm the skin. These ingredients, easily sourced from the kitchen or garden, have been instrumental in maintaining healthy and radiant skin.
The Benefits of Using Natural Products
Using natural ingredients in skincare comes with a plethora of benefits. For starters, they are often gentler than their synthetic counterparts, making them suitable for sensitive skin. Furthermore, natural products tend to have antioxidants which protect the skin from environmental damage.
Since these ingredients are derived from nature, they often contain vitamins and minerals essential for skin health. Also, opting for natural ingredients supports sustainable practices, contributing to the well-being of our planet. It's easy to see why our grandmothers held these ingredients in such high esteem.
Historical Context for Natural Skincare Remedies
Tracing back through history, natural skincare has been an integral part of various cultures. For instance, in ancient Egypt, Cleopatra was known to bathe in milk and honey to maintain her legendary beauty. In the Far East, Chinese empresses used pearl powder as a part of their skincare regimen.
Native Americans used ingredients like jojoba oil and agave to protect and moisturize their skin. Understanding the historical context of these natural skincare remedies helps us appreciate their significance and the wisdom of the generations who have relied on them. It's inspiring to realize that by incorporating natural ingredients into our skincare, we are participating in a tradition that spans continents and millennia [2].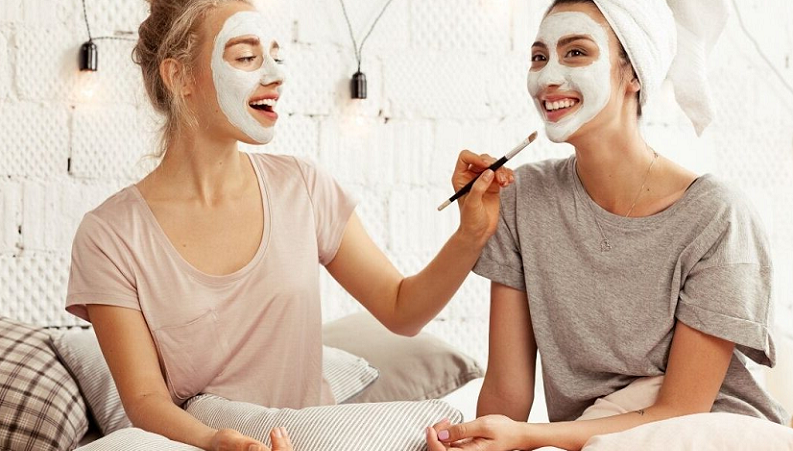 Classic Skincare Rituals Around the World
As we have seen, natural ingredients form the essence of traditional skincare rituals. However, it's important to recognize that these rituals are as diverse as the cultures they hail from. Across the world, different regions have developed distinct skincare practices based on the locally available ingredients and the specific needs of the population. Each culture offers unique insights and techniques that have stood the test of time.
India
India, a land steeped in ancient traditions, boasts a rich heritage of natural skincare rituals. The principles of Ayurveda, a holistic system of medicine that originated in India over 3,000 years ago, play a significant role in the country's approach to skincare.
Turmeric Masks
Turmeric is revered in India for its myriad health benefits, including its anti-inflammatory and antioxidant properties. One popular skincare ritual involves creating a paste of turmeric powder with water or yogurt and applying it as a face mask. This is believed to purify the skin and give it a natural glow.
Rosewater Toning
Rosewater, made from the steam distillation of rose petals, has been used as a natural toner by Indian women for centuries. It's known for its soothing and revitalizing properties, and is often used to refresh the skin and tighten pores.
Coconut Oil Moisturizing
Coconut oil is a staple in many Indian households. Women have long used it as a natural moisturizer for both skin and hair. Its fatty acids help to nourish and hydrate the skin, making it soft and supple.
Japan
Japan is renowned for its sophisticated beauty rituals that reflect a deep respect for nature and tradition. The Japanese philosophy of skincare is rooted in the principle of enhancing one's natural beauty through gentle care and nourishment [3].
Green Tea Infusions
Green tea is a treasured ingredient in Japan. It is packed with antioxidants and is believed to protect the skin from damage caused by free radicals. Japanese women often use skincare products infused with green tea or even apply brewed tea directly to the skin.
Rice Bran Facials
Komenuka, or rice bran, has been a key component of Japanese skincare for centuries. Women traditionally used water left over from rinsing rice to wash their faces. The vitamins and minerals in rice bran are believed to brighten and smooth the skin.
Seaweed Wraps
Japan, being an island nation, has a deep connection with the sea. Seaweed wraps are a traditional treatment used to detoxify and nourish the skin. The minerals in seaweed are believed to help maintain moisture levels and improve skin texture.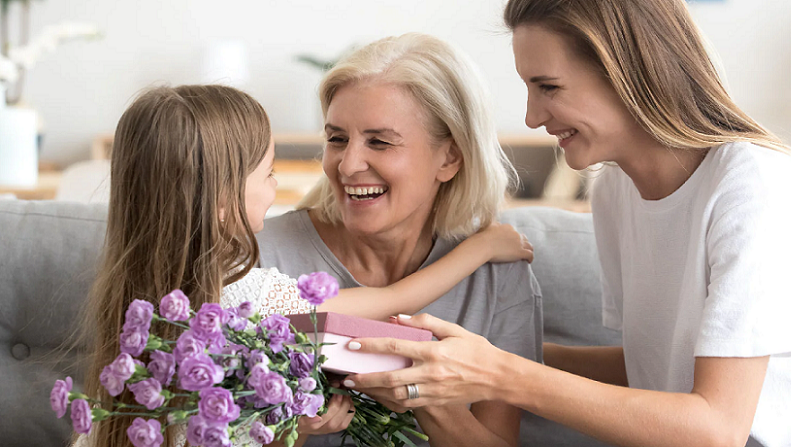 France
French women are often lauded for their effortlessly chic beauty. Their skincare rituals emphasize natural elegance and simplicity.
Lavender Essential Oils
Lavender, abundant in the fields of Provence, is a beloved ingredient in French skincare. Lavender essential oil is known for its calming properties and is often added to baths or used in massages.
Milk and Honey Masks
Milk and honey have been staples in French skincare for generations. A mask made from these ingredients is believed to provide gentle exfoliation and deep hydration, leaving the skin silky and radiant.
Micellar Water Cleansing
Micellar water, a gentle cleanser made of water and mild surfactants, originated in France. It is ideal for sensitive skin and is used to remove makeup and impurities without stripping the skin's natural oils.
Africa
African skincare is diverse and reflects the rich cultural heritage of the continent. Natural ingredients and traditional methods are at the heart of African beauty rituals.
Shea Butter Moisturizing
Shea butter, derived from the nuts of the Shea tree, is extensively used across Africa for skin and hair care. It is exceptionally moisturizing and is believed to have anti-inflammatory properties.
Black Soap Cleansing
African black soap, made from the ash of locally harvested plants, is renowned for its cleansing and exfoliating properties. It is often used to combat acne and to gently remove dead skin cells.
Moroccan Argan Oil Treatments
Argan oil, often called "liquid gold," is native to Morocco and is celebrated for its nourishing properties. It's used to moisturize the skin and protect it from environmental damage.
Latin America
In Latin America, the bounty of nature is reflected in the diverse skincare rituals across the region. From tropical fruits to healing plants, the skincare practices are as vibrant as the cultures themselves.
Avocado Face Masks
Avocado is a staple in Latin American cuisine and skincare. Rich in healthy fats and vitamins, it's often used as a base for moisturizing face masks.
Coffee Ground Exfoliation
Coffee, a major export of several Latin American countries, is also a popular skincare ingredient. Used coffee grounds are applied as an exfoliating scrub to rejuvenate the skin.
Aloe Vera Skin Soothing
Aloe Vera, known for its healing properties, is widely used across Latin America to soothe irritated or sunburned skin. It's often applied as a gel or combined with other ingredients in skincare products.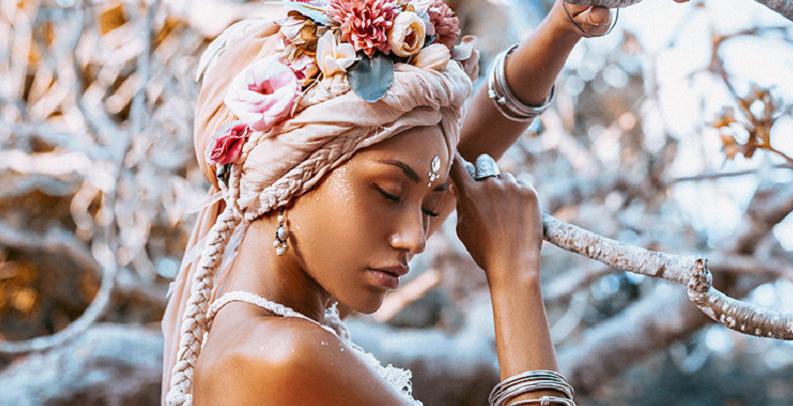 Time-Honored Skincare Techniques
While the natural ingredients are the essence of the skincare rituals we have explored, the techniques used to apply these ingredients are equally important. Our grandmothers not only knew what to use but also how to use it. These time-honored techniques have been passed down through generations and are still relevant today. They often focus on promoting circulation, detoxifying the skin, and encouraging relaxation.
Facial Massage Techniques
Facial massage is a cornerstone of many traditional skincare rituals. It involves using the hands to apply pressure and make movements on the face, which can help to improve circulation, reduce puffiness, and relax the facial muscles [4].
The Benefits of Regular Facial Massages
Regular facial massages can have numerous benefits. They help to increase blood flow to the skin, which can promote collagen production and give a youthful glow. Massages also aid in lymphatic drainage, helping to reduce puffiness and detoxify the skin. Moreover, the relaxation that comes with a facial massage can also have positive effects on one's mental well-being.
Traditional Massage Techniques
There are various traditional massage techniques, each with its unique approach. For example, in Chinese medicine, the Gua Sha tool is used to scrape the skin and improve circulation. In contrast, the Japanese Kobido massage focuses on precise hand movements to lift and firm the skin. You can incorporate these techniques or simply use your fingers to gently massage your face in upward circular motions, focusing on areas that tend to hold tension, such as the jaw and temples.
Steam Treatments
Steaming has been used as a skincare treatment for centuries. It involves exposing the face to steam, which helps to open up the pores and prepare the skin for further treatment [5].
How Steaming Affects the Skin
Steaming can be particularly beneficial for cleansing the skin. The heat helps to open up the pores, making it easier to remove dirt and impurities. Moreover, it promotes circulation, hydrates the skin, and can help skincare products penetrate more deeply.
Adding Herbs and Essential Oils to Steam
To enhance the benefits of steam, herbs, and essential oils can be added. For example, adding chamomile flowers or tea tree oil to the water can have a calming effect on the skin. This combination of steam with natural ingredients has been a traditional practice in various cultures and adds a therapeutic dimension to the skincare routine.
Cold Water Rinses
On the opposite spectrum of steaming, rinsing the face with cold water is another time-honored technique.
The Benefits of Cold Water on Skin
Cold water can help to tighten the pores and improve the skin's appearance. It is also believed to improve circulation by encouraging blood flow to the surface of the skin. Additionally, it can have a refreshing and invigorating effect, making it a popular technique for starting the day.
Historical Use of Cold Water Rinses
Various cultures have incorporated cold water as a skincare treatment. For instance, in Scandinavian countries, plunging into icy water is a traditional practice believed to have numerous health benefits, including improved skin health.
References

[1] 45 Beauty Tips From Grandmas You'd Be a Fool Not to Follow
[2] My skincare routine is the same as my grandma's, this is why
[3] 14 Beauty Products Our Southern Grandmothers Swear By
[4] 11 Beauty Tricks to Steal From Grandma
[5] Grandma's Beauty Secrets (That Happen to be Sustainable)