Aromatherapy in Skincare: How Scents Can Improve Your Wellbeing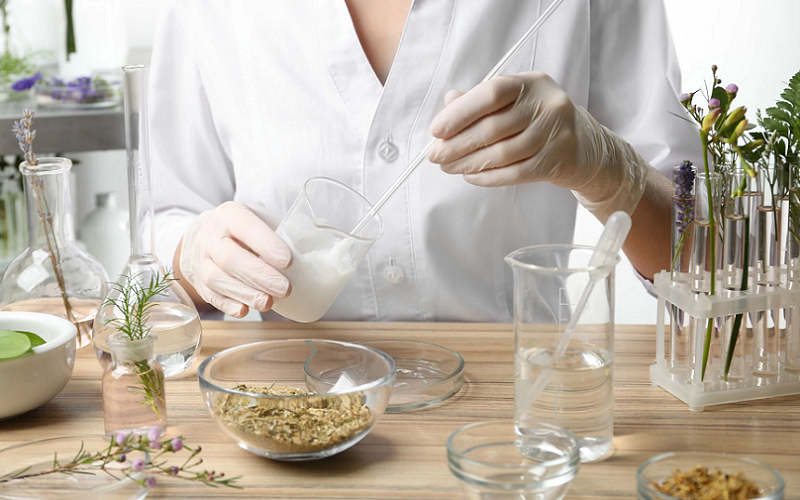 Aromatherapy, a practice often relegated to the realm of spas and holistic treatments, has been steadily gaining recognition for its multifaceted benefits, particularly in skincare. Imagine nurturing your skin with natural essences that not only rejuvenate your outer layers but also soothe your mind and invigorate your spirit. Here we go into the aromatic world of essential oils and uncover how these delightful scents can make a significant difference in your skincare routine and overall wellness.
Introduction to Aromatherapy in Skincare
Aromatherapy is a holistic healing treatment that uses natural plant extracts, primarily in the form of aromatic essential oils, to promote the health and wellbeing of the body, mind, and spirit. It's a practice that enhances psychological and physical health through the sense of smell and skin absorption.
Brief History of Aromatherapy in Skincare
Now that we have an understanding of what aromatherapy is, let's take a brief trip back in time. Aromatherapy isn't a new trend; it's a practice that has been around for thousands of years. Ancient civilizations such as the Egyptians, Greeks, and Romans used aromatic plant compounds for various purposes including skincare, religious ceremonies, and medicinal applications. For instance, the Egyptians used fragrant oils for embalming and as beauty treatments.
The Greeks borrowed many of their aromatherapy practices from the Egyptians, and the knowledge was later passed on to the Romans. In more recent history, the term "aromatherapy" was coined in the early 20th century by a French chemist named René-Maurice Gattefossé, who explored the healing properties of essential oils after a laboratory accident demonstrated lavender oil's ability to aid in burn healing.
Importance of Wellbeing in Daily Life
Transitioning into the present day, it is essential to understand why focusing on our wellbeing is crucial. In today's fast-paced world, stress and environmental factors can take a toll on both our mental and physical health. As skincare is often the first line of defense against environmental toxins, integrating aromatherapy into skincare routines can be a powerful way to foster not only better skin health but also emotional and mental equilibrium. Through aromatic scents and the nourishing properties of essential oils, aromatherapy in skincare offers a holistic approach to wellbeing that is both indulgent and therapeutic [1].
Understanding the Basics of Aromatherapy
At the heart of aromatherapy are essential oils, which are the aromatic compounds extracted from plants. These oils capture the plant's scent and flavor, or its "essence." The use of these oils in various applications forms the core of aromatherapy.
What Are Essential Oils?
Before going into the specifics, let's clarify what essential oils are. Essential oils are concentrated liquids containing volatile aroma compounds from plants. They are called "essential" because they contain the essence of the plant's fragrance. Used for a variety of health and wellness purposes, essential oils can be both aromatic and therapeutic.
Extraction Methods
There are various methods to extract essential oils from plants. Steam distillation is the most common process, where steam is passed through plant material, and the concentrated oil is collected. Another method is cold pressing, used primarily for citrus oils, where the oil is pressed from the plant. There's also solvent extraction, which is used for delicate plant materials like jasmine flowers, where a solvent is used to extract the oils.
Different Types of Essential Oils
With countless plants out there, it's no surprise that there is an extensive variety of essential oils available. Some common essential oils include lavender, eucalyptus, and tea tree, each having distinct properties and uses. For example, lavender is known for its relaxing properties, while tea tree is often used for its antiseptic qualities.
The Role of Scents in Aromatherapy
Now that we have some background knowledge on essential oils, let's discuss the importance of scents in aromatherapy. Scents play a crucial role in how aromatherapy affects us. Our sense of smell is directly connected to the limbic system, the part of the brain that controls emotions and memories. This connection explains why certain scents can evoke strong emotions or memories [2].
Psychological Benefits
The scents from essential oils can have various psychological benefits. For instance, some scents like lavender and chamomile are known for their calming effects and can help reduce anxiety and stress. Others like peppermint and lemon can be stimulating and can help improve focus and energy levels.
Physical Benefits
Besides the psychological impact, the scents from essential oils can also have physical benefits. Through the sense of smell and absorption through the skin, essential oils can affect the bodily systems. For example, eucalyptus is known for helping with respiratory issues, and lavender can help with sleep quality.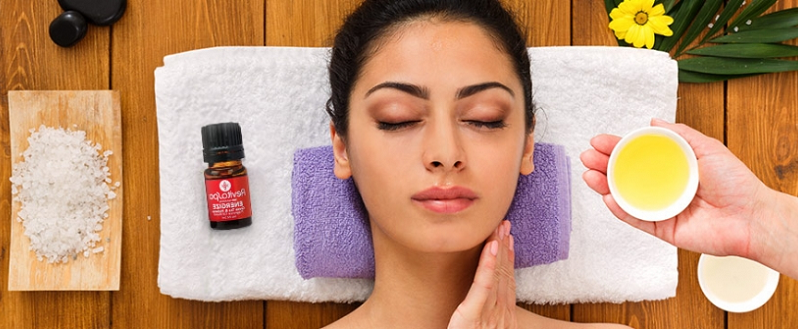 Aromatherapy in Skincare
The skin is the largest organ of the body and acts as a barrier protecting us from external factors. Using aromatherapy in skincare not only helps in maintaining the health and appearance of the skin but also leverages the therapeutic properties of essential oils.
How Essential Oils Benefit the Skin
Essential oils offer a plethora of benefits for the skin. Ranging from anti-aging properties to soothing inflammation, the natural compounds in essential oils have been celebrated for centuries for their skin-enriching qualities [3].
Anti-Aging Properties
Some essential oils are rich in antioxidants which help combat the signs of aging. For example, rosehip oil is known to reduce wrinkles and fine lines due to its high content of Vitamin A and C.
Acne Control
Tea tree oil is a popular essential oil that helps in controlling acne by reducing inflammation and fighting bacteria. Another oil that is beneficial for acne-prone skin is lavender, which has antiseptic and anti-inflammatory properties.
Moisturizing Benefits
Oils like coconut and almond are excellent moisturizers and can help in keeping the skin hydrated. They can be mixed with other essential oils for added benefits.
Soothing Inflammation
Chamomile and calendula oils are known for their anti-inflammatory properties. They can be used to soothe inflamed skin conditions like eczema or dermatitis.
Popular Essential Oils for Skincare
With such a diverse range of essential oils available, it can be challenging to know which ones to choose for your skincare routine. Let's take a look at some popular choices.
Lavender
Lavender is a versatile oil that's known for its calming scent. In skincare, it's celebrated for its ability to soothe inflammation and aid in healing minor burns and cuts.
Tea Tree
Tea tree oil has potent antimicrobial and antifungal properties making it an excellent choice for treating acne and other skin infections.
Rosehip
Rosehip oil is rich in essential fatty acids and antioxidants, which are integral for tissue and cell regeneration in the skin.
Frankincense
Frankincense oil is beneficial for healthy cell regeneration and can keep the skin smooth and firm.
Application Techniques
Understanding how to use essential oils safely and effectively is critical in reaping their benefits [4].
Topical Application
Oils can be applied directly to the skin or mixed with carrier oils like coconut or almond oil. It's crucial to follow dilution guidelines as essential oils are highly concentrated.
Inhalation through Diffusers
Using diffusers to spread the aroma of essential oils is an excellent way to enjoy their benefits. This method is particularly useful for reaping the psychological benefits.
Aromatic Baths
Adding a few drops of essential oils to your bath water can be incredibly relaxing and beneficial for the skin.
Precautions and Safety Tips
While essential oils can be highly beneficial, it's important to use them safely.
Allergy Testing
Always conduct a patch test before trying a new essential oil to ensure that you don't have an allergic reaction.
Dilution Techniques
As essential oils are concentrated, they should usually be diluted with a carrier oil before application to the skin.
Avoiding Photosensitive Oils
Some oils like citrus oils can make your skin more sensitive to sunlight. It's essential to know which oils have photosensitizing effects and to use them cautiously.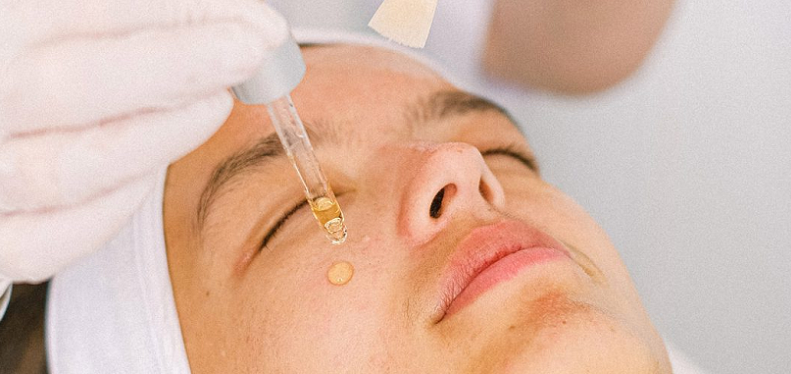 The Link between Aromatherapy and Wellbeing
The link between aromatherapy and wellbeing is profound, with scents playing a significant role in our emotional, physical, and cognitive health. Through the interaction of the fragrances with our senses, especially our sense of smell, aromatherapy can be a powerful tool in enhancing overall wellbeing.
Emotional Benefits
The emotional benefits of aromatherapy are widely recognized. As the scents from essential oils are inhaled, they interact with the limbic system in the brain, which is responsible for emotions, memories, and motivation [5].
Stress Reduction
Oils like lavender and ylang-ylang have calming effects and can be effective in reducing stress levels. Incorporating these scents into your routine, especially during relaxation or before sleep, can help calm the mind.
Easing Anxiety and Depression
Some studies suggest that aromatherapy can be used as a complementary therapy for anxiety and depression. Oils like chamomile and bergamot have been found to reduce anxiety levels and improve mood.
Improving Mood
Citrus oils like lemon and orange are known for their uplifting properties. Incorporating these oils into your morning routine or during times when you need an energy boost can help improve your mood.
Physical Benefits
Apart from the emotional aspects, aromatherapy can also have direct physical benefits. By interacting with various systems in the body, essential oils can help in alleviating pain, enhancing immune function, and improving sleep quality.
Pain Relief
Eucalyptus and peppermint oils have anti-inflammatory properties and can be used topically to alleviate muscle pain and arthritis.
Boosting Immunity
Certain essential oils like tea tree and oregano have antimicrobial properties that can help in boosting the immune system and fighting off infections.
Improving Sleep Quality
Lavender is particularly known for its ability to improve sleep quality. Using a diffuser with lavender oil in your bedroom or adding a few drops to your pillow can promote relaxation and improve sleep.
Cognitive Benefits
Beyond emotional and physical health, aromatherapy can also impact cognitive functions such as memory and concentration.
Enhancing Concentration
Oils like rosemary and peppermint are known for their ability to enhance concentration and mental clarity. Using these oils while studying or working can help in maintaining focus.
Boosting Memory
Sage oil has been associated with memory enhancement. Incorporating this oil into your routine may help in improving memory and cognitive function.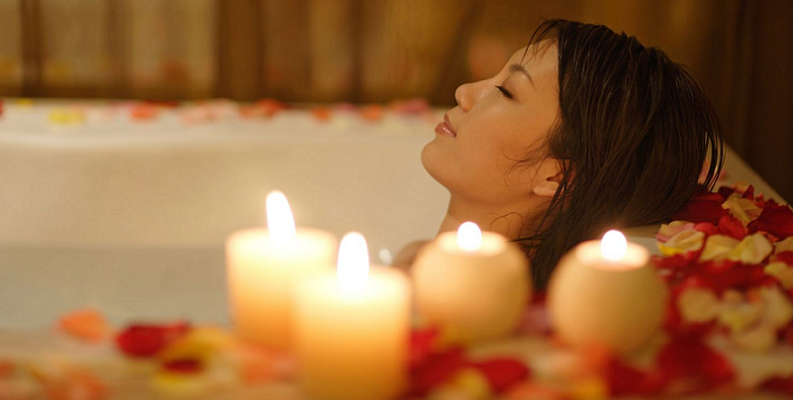 Incorporating Aromatherapy into Your Skincare Routine
Integrating aromatherapy into your skincare regimen doesn't have to be complicated; with a little guidance and experimentation, you can find the perfect balance that works for you.
Selecting the Right Essential Oils for Your Skin Type
First and foremost, it's important to select the right essential oils that cater to your specific skin needs and type. Understanding your skin will help in choosing oils that provide the most benefits.
Oily Skin
For oily skin, oils like tea tree, lemon, and clary sage can help in regulating oil production and preventing acne.
Dry Skin
For dry or dehydrated skin, oils like avocado, almond, and rose can help to nourish and moisturize the skin.
Sensitive Skin
For sensitive skin, it's best to opt for gentle oils like chamomile or calendula, which can calm inflammation without causing irritation.
Combination Skin
For combination skin, a mix of oils like lavender and jojoba can help in balancing out the dry and oily areas.
Customizing Your Skincare Products with Essential Oils
Adding essential oils to your existing skincare products is an easy way to enjoy their benefits.
Facial Cleansers and Moisturizers
Adding a few drops of your chosen essential oil to your facial cleanser or moisturizer can enhance their properties.
Facial Masks
You can also add essential oils to your facial masks. For example, adding tea tree oil to a clay mask can amplify its acne-fighting properties.
Body Lotions and Oils
Incorporating essential oils into your body lotions or oils can add a sensory experience to your skincare routine while nourishing your skin.
DIY Aromatherapy Skincare Recipes
If you enjoy making your own skincare products, here are a few DIY recipes that incorporate essential oils.
Soothing Lavender Face Mist
Distilled water
Lavender essential oil
Spray bottle
Combine distilled water with a few drops of lavender essential oil in a spray bottle. Use as a face mist for a refreshing and calming effect.
Rosemary and Coconut Oil Scalp Treatment
Coconut oil
Rosemary essential oil
Mix coconut oil with a few drops of rosemary essential oil. Apply to the scalp and hair for a nourishing treatment that also boosts hair growth.
Cautions and Best Practices
As you embark on integrating aromatherapy into your skincare routine, it's important to remember a few cautions and best practices.
Dilution is Key
Always remember to dilute essential oils with a carrier oil or base product as they can be very concentrated and may cause irritation if used undiluted.
Patch Test
Always conduct a patch test on a small area of your skin before using a new essential oil to ensure that you do not have an allergic reaction.
Consult a Professional
If you have any underlying skin conditions or are pregnant, it's best to consult a healthcare professional before incorporating essential oils into your routine.
References

[1] The Use of Aromatherapy in Skincare
[2] Essential oils in skincare… what's the spill?
[3] The Truth About Essential Oils In Skin Care
[4] 8 Essential Oils With Serious Skin Benefits
[5] Commercial Essential Oils as Potential Antimicrobials to Treat Skin Diseases