The Beauty of Silence: Incorporating Quiet Moments into Your Skincare Regimen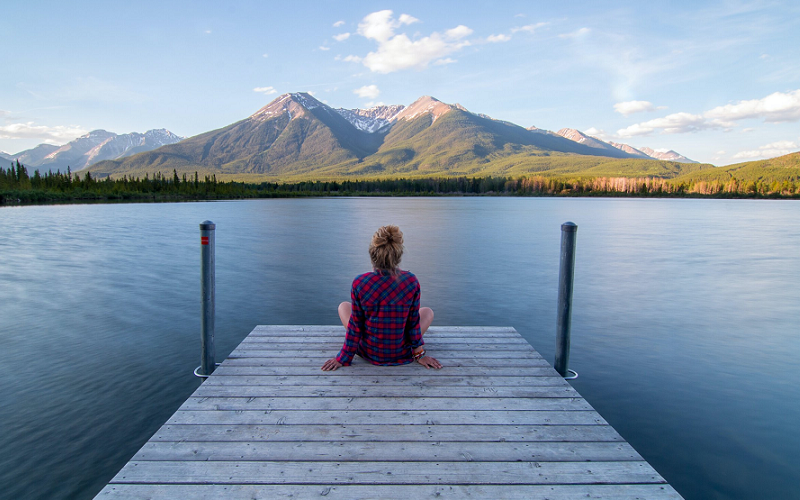 In a world buzzing with constant chatter and the relentless hum of technology, finding moments of silence can seem like a distant dream. Yet, these quiet interludes are more than just a break from the clamor; they are an essential ingredient to nurturing not just our minds but our skin as well. Here we explore the often-overlooked connection between silence and skincare. By integrating the serenity of quiet moments into our skincare routine, we open the doors to a holistic approach to beauty that encompasses both physical wellness and mental tranquility.
Introduction to Silence and Skincare
In our fast-paced society, silence is a commodity. The daily hustle, city sounds, social media notifications – everything fights for our attention. Amid this cacophony, the very idea of silence seems foreign. However, silence has a unique power. It has the capability to calm our minds, heighten our senses, and create a sense of inner peace.
Brief Introduction to Silence as a Form of Self-Care
When you think of self-care, silence might not be the first thing that comes to mind. More often, people associate self-care with bubble baths, face masks, or a yoga class. While these activities are wonderful, the addition of silence can elevate your self-care routine. Silence, in this context, is not just the absence of noise but a mindful practice of quieting the mind and being present.
Importance of Incorporating Silence into Skincare Routine
Skincare is not just about what products you put on your face. It's an integral part of self-care. Incorporating silence into your skincare regimen encourages you to slow down, be mindful, and focus on the ritual of caring for your skin. This, in turn, can reduce stress and improve the overall health of your skin.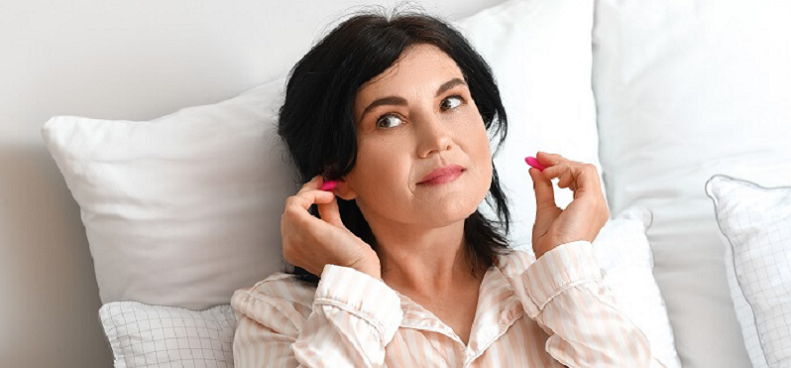 Understanding the Concept of Silence
Far beyond merely the absence of noise, silence can be a deeply profound state that carries historical, cultural, and scientific significance.
Definition of Silence
On the surface, silence is simply the lack of sound or noise. But when we think about it deeply, it is much more than that. Silence can be an experience, a state of mind, or even a sanctuary for some. It is a space where we can retreat from the external stimuli that often overwhelm us. In the context of this article, we will consider silence to be both the physical quietude and the mental calm that allows us to be present and focused on our activities, including skincare.
The Historical and Cultural Significance of Silence
Historically, silence has held an esteemed place in various cultures. In many spiritual traditions, it is seen as a pathway to inner wisdom and enlightenment [1].
Eastern Traditions
In Eastern traditions such as Buddhism and Taoism, silence and stillness are considered vital for meditation and gaining insights into the nature of existence. Monasteries and temples often have spaces dedicated to silent reflection and meditation.
Western Monastic Traditions
In the West, Christian monastic orders, such as the Trappists, also place a high value on silence. They believe that silence brings them closer to God and allows for deeper contemplation of religious texts and teachings.
Indigenous Cultures
Indigenous cultures around the world have often used silence as a form of respect and a way to listen more deeply to the wisdom of elders and the natural world.
Understanding the historical and cultural roots of silence can deepen our appreciation of its importance and encourage us to integrate it more consciously into our daily routines.
The Science Behind the Benefits of Silence
Modern science has begun to unveil the tangible benefits of silence on our brains and bodies.
Brain Structure and Function
Research has shown that periods of silence can lead to the development of new brain cells and enhance areas of the brain involved in memory and emotions.
Stress Reduction
Silence has been found to lower cortisol levels and reduce the symptoms of stress and anxiety. This, in turn, can have a positive effect on our skin, which we will discuss later.
Improved Concentration and Creativity
Being in silence can improve one's ability to concentrate and can also enhance creativity. Without the distractions of noise, we can focus more deeply and think more clearly.
Silence as a Form of Mindfulness and Meditation
Silence is not just an external condition but also an internal state of being. When we engage in silence, we can also practice mindfulness – the art of being present and fully engaged with whatever we are doing at the moment. This state of awareness makes silence a form of meditation [2].
Mindfulness meditation often involves focusing on the breath and observing thoughts and sensations without judgment. When incorporated into your skincare routine, it can transform a mundane activity into a sacred ritual, making you more attuned to your body and the care it needs.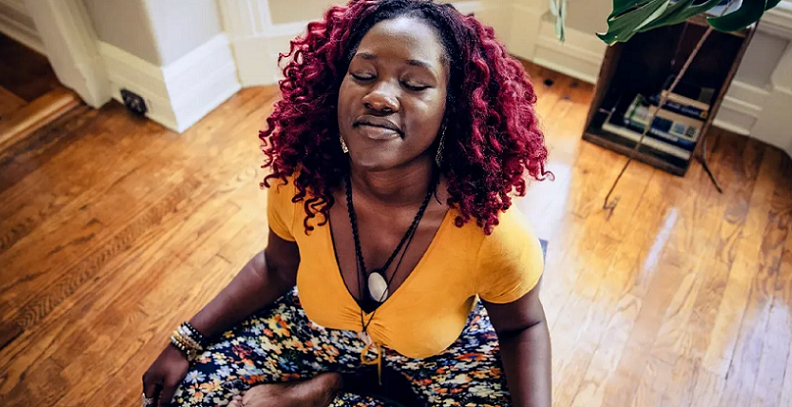 The Connection Between Silence, Stress, and Skin Health
Our skin, the body's largest organ, is incredibly sensitive to internal and external factors, including our mental state.
The Anatomy of Skin
To understand how stress affects the skin, it's important to grasp the basic structure of the skin. The skin is composed of three main layers: the epidermis (outer layer), dermis (middle layer), and hypodermis (innermost layer). Each layer has specific functions, and all are interconnected. The epidermis provides a barrier to protect the body, the dermis contains connective tissues, and the hypodermis consists of fat and connective tissues.
How Stress Affects the Skin
Our skin is closely linked to our nervous system and is often considered a window to our internal health. When we are stressed, our body goes into the 'fight or flight' mode, releasing hormones such as cortisol. These hormonal changes can have a range of effects on the skin [3].
Acne Breakouts
Increased levels of cortisol can lead to the skin producing more oil. This, coupled with the accumulation of dead skin cells, can lead to blocked pores and, eventually, acne.
Premature Aging
Chronic stress can also affect collagen production, which is crucial for the skin's elasticity. Reduced collagen can lead to wrinkles and fine lines appearing sooner than they naturally would.
Skin Sensitivity
Stress can also exacerbate skin conditions like eczema and psoriasis and make the skin more susceptible to irritations and allergies.
Understanding the impact of stress on the skin underscores the importance of finding effective ways to manage stress, such as through silence and mindfulness.
The Role of Silence in Reducing Stress
As previously discussed, silence has the power to calm the mind and reduce stress. By actively incorporating silent moments into our day, we can lower cortisol levels, and alleviate the 'fight or flight' response.
This mental calmness is not only beneficial for our mental well-being but also plays a significant role in skin health. Through silence, we can provide a conducive environment for the body to repair itself, which is essential for maintaining healthy skin.
How Reduced Stress Improves Skin Health
When our stress levels are reduced through silence and mindfulness, our skin can thrive [4].
Balanced Oil Production
With lower cortisol levels, the skin is less likely to produce excess oil, reducing the likelihood of acne.
Improved Collagen Production
A calmer state of mind can contribute to the optimal functioning of the body, including the production of collagen, which is crucial for skin elasticity.
Enhanced Skin Repair
When the body is not in a constant state of stress, it can focus more on repair and maintenance, including the skin's natural ability to heal from damage and irritations.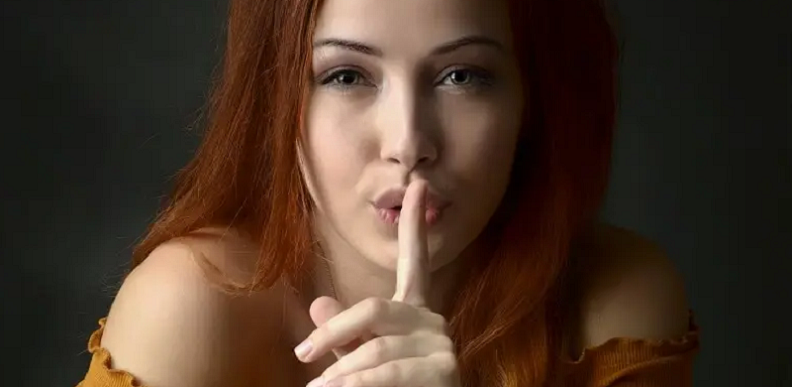 Incorporating Silence Into Your Skincare Routine
Creating a mindful skincare routine that includes moments of silence can transform the experience into a therapeutic ritual.
Creating a Peaceful Environment
Creating a peaceful environment is the first step in integrating silence into your skincare routine. This involves making the space where you perform your skincare regimen calming and conducive to relaxation [5].
Decluttering the Space
Start by decluttering the area around your sink or vanity. A clean, organized space can help to reduce distractions and allow you to focus on your skincare routine.
Aromatherapy and Scent
Introducing calming scents through essential oils or scented candles can further enhance the experience. Lavender, for example, is known for its relaxing properties.
Lighting Choices
Adjust the lighting to create a serene atmosphere. Dimmed lights or the soft glow of candles can be more relaxing than harsh, bright lights.
Techniques for Practicing Silence
Now that the environment is set, let's focus on how to practice silence during your skincare routine.
Deep Breathing
Engage in deep breathing exercises as you perform your skincare routine. Focus on the sensation of the breath entering and leaving your body, and allow this to anchor you in the present moment.
Mindful Meditation
As you apply each product, practice mindfulness by paying attention to how it feels on your skin, its texture, and its scent. This can turn a simple action into a form of meditation.
Grounding Exercises
Try grounding exercises like noticing your feet on the floor, the temperature of the room, or the sounds around you. This helps to keep you centered and present.
Setting a Routine
Having a regular routine can make it easier to incorporate silence into your skincare regimen.
Choosing the Right Time
Identify a time of day when you are least likely to be disturbed, such as early morning or late evening.
Creating a Ritual
Develop a sequence for your skincare products and stick to it. This ritual can provide structure and make the routine more automatic over time.
Staying Consistent
Consistency is key. Try to perform your silent skincare routine daily. The more you practice, the more natural it will become.
Selecting Skin Care Products Conducive to Relaxation
The products you choose can also contribute to the peaceful ambiance.
Ingredients That Promote Calmness
Opt for products containing ingredients known for their calming properties, such as lavender, chamomile, or rose.
Textures and Application Methods
Choose products with textures that you find enjoyable and comforting. The manner in which you apply them – such as gently massaging a cream into your skin – can also enhance the experience.
References

[1] How to Practice Mindfulness With Your Skincare Routine
[2] "Quiet Quitting" Is Coming for Your Skincare Routine, Too
[3] An Ode to Silence: Why You Need It in Your Life
[4] The Hidden Benefits of Silence
[5] 'Quiet luxury' isn't just a trend, it's a lifestyle