The Psychology of Colors: How Your Lipstick Shade Can Reflect and Affect Your Mood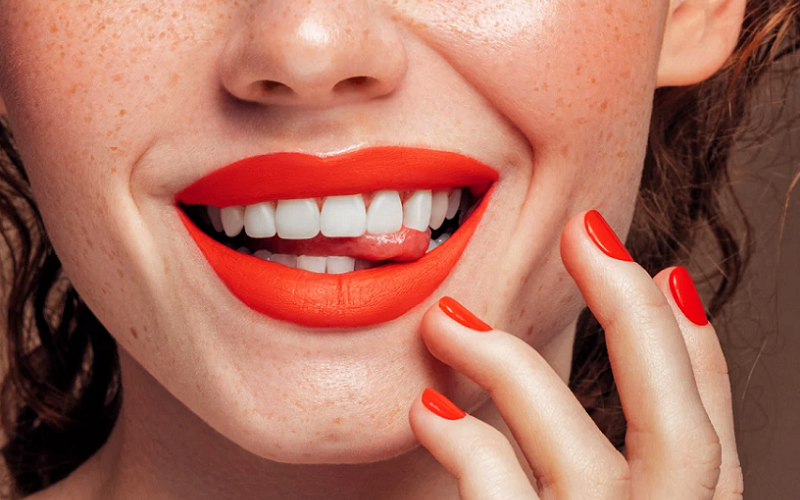 From the crimson pout of Hollywood's classic sirens to the bold blacks and blues worn by the audacious trendsetters, lipstick has been an iconic makeup staple for centuries. Its magnetic allure has not only sculpted our smiles but also painted the pages of history. But have you ever wondered if the lipstick shade you're reaching for is saying something about your mood? Or even, could it be possible that the color on your lips influences how you feel? Welcome to the fascinating world of color psychology, where each shade holds its own magic.
Introduction to Lipstick and Color Psychology
There's something transformative about a swipe of lipstick. It's not just an act of beautifying, but also a statement – one of self-expression, personality, and mood. One of the most potent tools in your beauty arsenal, a simple tube of lipstick, holds the power to transform your look and mood in an instant. There's a profound psychology associated with the various shades of lipstick, each carrying its unique connotation, style, and feeling.
Brief History of Lipstick
Lipstick has a colorful history, from ancient Sumerians who crushed gemstones to decorate their lips and eyes, to the Egyptians like Cleopatra who favored a bold, red lip. In ancient Greece, lipstick was even viewed as an indicator of social status. Fast forward to the 20th century, when lipstick gained commercial popularity and became a staple in women's cosmetic collections worldwide. Today, it's more than just a beauty enhancer; it's a tool of self-expression, a boost of confidence, and yes, even a mood influencer.
Introduction to the Concept of Color Psychology
Color psychology is a field of study that analyzes how different colors can impact our behaviors, feelings, and thoughts. While it may seem like a modern concept, the relationship between colors and emotions dates back to ancient civilizations. Egyptians utilized color for its healing properties, while the Chinese associated colors with elements of nature and their energies. Today, color psychology is implemented in various fields, from marketing and branding to fashion and interior design.
Understanding Color Psychology
From the clothes we wear to the colors we paint our walls, color affects us in numerous, often subtle ways.
Definition of Color Psychology
Color psychology is a subfield within psychology that studies the effect of colors on human behavior and emotion. It is based on the premise that different colors can evoke different feelings, thoughts, and even physical reactions in individuals. For instance, while blue is often associated with calmness and reliability, red is usually linked to energy and passion [1].
Historical Perspective on Color and Mood
The interplay between color and mood has been recognized for centuries. Ancient cultures, such as the Egyptians and Chinese, were known to study the effects of color on emotion. For example, ancient Egyptians used colored minerals for therapy, while ancient Chinese associated colors with elements and used them for holistic healing practices. In the 19th and 20th centuries, scientists and psychologists began to explore color psychology more formally, studying how colors affect perception, mood, and behavior.
Scientific Evidence Supporting Color Psychology
Though there is a wealth of anecdotal evidence supporting the connection between color and emotion, scientific research in this area has been growing steadily. Studies have shown that colors can have physiological effects, such as raising blood pressure or changing mood.
For instance, research has demonstrated that red tends to increase arousal levels, while blue has a calming effect. These physiological responses can, in turn, affect our psychological state. The work of researchers like Faber Birren in the 20th century, who is considered a pioneer in modern color psychology, contributed significantly to the understanding of how color affects human emotion and behavior.
Application of Color Psychology in Different Fields
The insights from color psychology have been applied across various domains [2].
Marketing and Branding
Companies often use color psychology to influence consumer perceptions and behaviors. For instance, fast food restaurants frequently use red in their logos as it is believed to stimulate appetite and create a sense of urgency.
Interior Design
The colors chosen for a room can have a significant impact on the mood and atmosphere. Blues and greens are often used in bedrooms and bathrooms for their calming effects, whereas yellows and reds are used in kitchens and dining rooms to create a more energetic and social environment.
Fashion
The clothing industry utilizes color psychology to create collections that evoke particular moods and styles. For instance, a bright yellow dress may be marketed as cheerful and summery, while a deep blue suit exudes professionalism and trust.
The Spectrum of Lipstick Shades
With a kaleidoscope of shades available, lipstick offers an endless array of possibilities for self-expression and mood enhancement.
Overview of Lipstick Color Varieties
Lipstick comes in a dazzling variety of shades and finishes, from classic reds and subtle nudes to bold purples and even unconventional hues like green and black. Each color has its unique vibe and message, and the sheer number of choices allows for an incredible degree of personalization and expression.
Classifying Lipstick Shades into Categories
To make sense of the abundant options, it's helpful to categorize lipstick shades into broader groups. Typically, these can be divided into:
Reds: This category includes all the variations of red, from deep burgundy to bright cherry.
Pinks: This encompasses a range from soft baby pink to vibrant hot pink.
Nudes and Browns: This includes beige, taupe, browns, and other earthy shades.
Purples and Plums: This covers everything from lavender to dark plum and violet.
Oranges and Corals: This category includes shades like peach, true orange, and coral.
Unconventional Colors: This is for the adventurous and includes blues, greens, blacks, and any other unconventional lip colors.
Cultural Perspectives on Lipstick Shades
Cultural contexts play a significant role in the associations and interpretations of lipstick shades. In Western cultures, for instance, red is often associated with passion and seduction, while in some Eastern cultures, it represents luck and prosperity. Similarly, while unconventional colors like black and blue might be linked to rebellion or alternative subcultures in some societies, they can have different connotations elsewhere.
Furthermore, trends in lipstick shades can change with time, reflecting broader shifts in cultural preferences and social attitudes. For example, the bright red lips popular in the 1950s gave way to the more subdued and natural shades of the 1960s.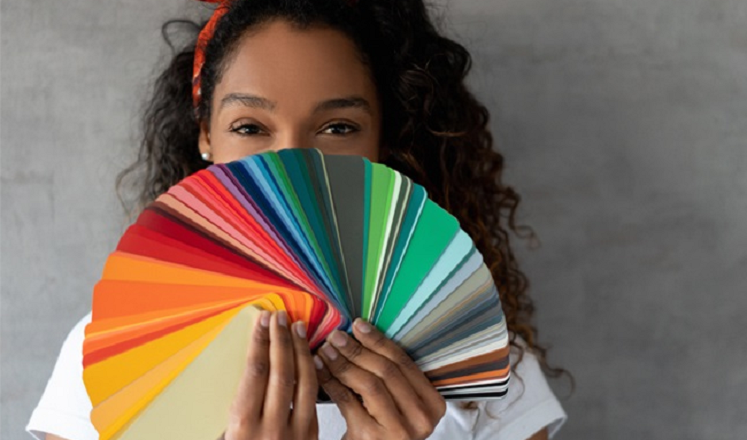 The Impact of Lipstick Shades on Personal Mood
The shade you choose can reflect your inner world and even alter your mood and the way you perceive yourself.
Reds: Power and Passion
Red lipstick is often considered the quintessential lip color. It's bold, it's vibrant, and it makes a statement.
History and Significance of Red Lipstick
Red lipstick has been worn by powerful women throughout history. From Cleopatra to Elizabeth I, and from Marilyn Monroe to Rihanna, red lips have been a symbol of strength, passion, and confidence. It is no wonder that it's also the go-to color for many women on important occasions.
The Psychological Effects of Wearing Red Lipstick
Red is a color that naturally stands out and catches the eye. Psychologically, red is often associated with power, energy, and passion. When you wear red lipstick, it can make you feel more confident and in control. Additionally, it's known to be perceived as attractive by others, which can further boost your self-esteem [3].
Pinks: Romance and Playfulness
From soft blush to bold magenta, pink lipstick shades are versatile and can express a range of emotions.
Cultural Connections of Pink Lipstick
Pink is often culturally associated with femininity, romance, and youth. In many cultures, lighter pinks are seen as sweet and innocent, while brighter pinks are viewed as more playful and flirty.
How Wearing Pink Can Enhance Moods
Wearing pink lipstick can evoke feelings of happiness, warmth, and approachability. It's a color that can make you feel more amiable and open to social interactions. The playful nature of pink can also add an element of fun and spontaneity to your mood.
Nudes and Browns: Natural and Grounded
Nude and brown lipsticks convey a sense of natural beauty and earthiness.
The Appeal of Neutral Lipstick Shades
Neutral shades are often associated with simplicity, elegance, and authenticity. They tend to be more understated than bold colors, which can create a sense of balance and harmony.
Psychological Benefits of Embracing Natural Tones
When you wear nudes and browns, it can evoke feelings of being grounded and centered. These shades can also make you feel more approachable and relatable, as they tend to give off a vibe of authenticity and ease.
Purples and Plums: Creativity and Mystery
Purple lipstick shades range from light lavender to deep plum, and they often exude an aura of creativity and mystique.
Associations with Royalty and Art
Historically, purple was the color of royalty due to the rarity and cost of the dye. It's also a color that's often associated with the arts, creativity, and imagination.
Psychological Impact of Wearing Dark, Bold Shades
Wearing a purple or plum lipstick can make you feel more mysterious, imaginative, and even regal. It's a color that can boost your creativity and make you feel more in tune with your artistic side.
Oranges and Corals: Energetic and Joyful
Lastly, let's explore the energizing shades of orange and coral lipsticks.
Cultural Significance of Orange Lipstick
Orange combines the energy of red and the happiness of yellow. It is associated with joy, sunshine, and the tropics. Coral, being a shade of orange, often represents a more subdued and sophisticated version of this exuberance [4].
How Orange Lipstick Can Elevate Your Spirits
Wearing orange or coral lipstick can make you feel more cheerful, energetic, and optimistic. It's a color that can lift your spirits and add a burst of positivity to your day.
Unconventional Colors: Defying Norms and Self-Expression
For the daring and adventurous, unconventional lipstick shades like blues, greens, or blacks allow for the ultimate self-expression.
Breaking Barriers with Unconventional Lipstick
These shades are all about breaking norms and standing out. They represent a willingness to take risks and a refusal to be boxed into traditional beauty standards.
Empowerment through Bold Choices
Choosing an unconventional lipstick color can be empowering. It's a way to assert your individuality and embrace the facets of your personality that are unique and daring.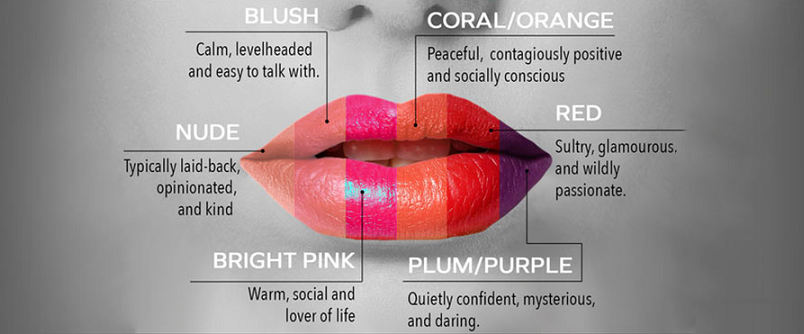 Lipstick as a Form of Self-Expression
Through the shades we choose and the manner in which we apply them, lipstick can convey messages about our personality, mood, and even our beliefs.
Lipstick as a Means of Identity Expression
A Glimpse Into Your Personality
The shades you gravitate toward can say a lot about your personality. For instance, someone who often opts for bold reds might be seen as confident and passionate, whereas a preference for nude shades may reflect a more understated and elegant personality [5].
Reflecting Your Mood
As previously discussed, lipstick shades can reflect your mood. Feeling bubbly and cheerful? A bright coral or pink might be your pick. In a sultry, mysterious mood? A deep plum or black can showcase that side of you.
Customizing Lipstick to Suit Your Style
Mixing Shades for a Unique Look
Don't feel constrained by the lipstick shades available in stores. Get creative by mixing different shades to create a hue that's uniquely you. This customization can be a fun way to further express your individual style and mood.
The Role of Application Techniques
The way you apply lipstick can also change the message you are sending. A perfectly lined and filled bold lip can speak to precision and boldness, while a blotted, diffused lip stain might give a more carefree and natural vibe.
Lipstick and Social Statements
Lipstick can also be used as a form of social expression and solidarity.
Supporting Causes and Movements
Certain lipstick colors or styles have been associated with social movements and causes. For example, wearing red lipstick has been linked with female empowerment, and certain brands create shades dedicated to charitable causes.
Cultural and Historical Connections
Lipstick shades and styles can also honor cultural heritage or pay homage to historical eras and icons. This can be a way to connect with and celebrate your roots.
Embracing Change and Experimentation
Finally, it's important to remember that your choice in lipstick can change and evolve just like you do.
Changing Preferences
As you go through different phases in life, your preferences in lipstick shades may change, and that's okay! It's all part of the journey of self-discovery.
The Freedom to Experiment
Give yourself the freedom to experiment with different shades and styles. You never know what new favorites you might discover or what aspects of yourself you might uncover through the process.
References

[1] Color Psychology: How Color Affects Your Emotions And Why
[2] What Your Lipstick Color Might Say About Your Personality
[3] Color and psychological functioning: a review of theoretical and empirical work
[4] Color Psychology: How Selecting The Optimal Colors Will Improve Your Mood
[5] Why Putting On Lipstick Makes You Feel So Awesome